"Relieving Home Improvement Stress Since 1959."
NJ Door Installation – Custom Doors and More From Essex County's Most Trusted Door Contractors
Enhance your home, increase its efficiency, and achieve your desired aesthetic. RWC provides New Jersey with a one-stop shop experience for new doors, replacement doors, and door installation. As a certified, multi-generation, family-owned and operated business, we are happy to help guide you through your entire patio, storm, or entry door purchase and installation with our factory-trained, in-house contractors.
Premium Entrance Door Installation in NJ with RWC
When you work with RWC's premier team of door installers, you can count on best-in-class service. Our team is trained in all aspects of door installation and will not only make sure your home is protected but will also ensure that debris removal and clean-up are taken care of. You can expect the following services and benefits when you work with our team of experts in NJ:
Delivery of a new door to your home. You'll find all our door types in the next section.

Protection of interior flooring with drop cloths and installation of protective plastic barrier (if possible)

Removal of existing entrance door, frame, wood threshold and interior moulding

Preparation of opening to accept new energy-efficient door system

Installation of new energy-efficient entrance door into prepared opening.
Block and shim door plum to make level and square

Insulation of voids between door frame and wall

Installation of interior and exterior decorative trim

Seal interior and exterior with high-grade, non-drying caulk

Removal of all job-related debris and premises broom-swept clean

Front door glass replacement to your current door is possible on a case-by-case basis
Interested in Other Services as Well?
The Choice for Replacement Door Options in Northern NJ
Once you have narrowed down your options to only a few doors, it is time to pick the one you want to install. At RWC we only work with name brands to ensure a successful installation that will last a lifetime. Below you'll find the different types of door options we carry at our showroom in West Caldwell, NJ, including the specific brands and product lines.
Please note that due to supply chain issues, there may be delays with certain products.
RWC is proud to provide Larson storm doors to homeowners in NJ. Our offerings include:
Full Line of storm door products from Larson
Available Vinyl Patio Doors
Available Aluminum Patio Doors
RWC provides aluminum patio doors from the following top manufacturers: 
Aluminum Patio Doors from Crystal Windows (residential and commercial)
Aluminum Patio doors from Northern (commercial)
Aluminum Patio doors from Winco (commercial)
Aluminum Patio doors from EFCO (commercial)
Available Wood/Clad Patio and French Doors
Available Fiberglass Entrance Doors
Get top-quality fiberglass entrance doors in NJ with help from RWC! Our offerings include:
Full lines of entrance doors from ThermaTru (Smooth Star, Fiber Classic and Classic Craft lines)
JeldWen Aurora Fiberglass Entrance Doors
ProVia Fiberglass Entrance Doors
Available Wood Entrance Doors
The wood entrance doors we offer to homeowners in NJ include:
Simpson wood entrance doors
JeldWen IWP custom wood entrance doors
Put the finishing touches on your new door with top-notch hardware from the following brands: 
Full line of Schlage hardware
Full line of Emtek hardware
Full line of
Baldwin
hardware
The RWC Process for Replacing Your Door
Working with our team of expert door installers guarantees that your NJ door installation project will go exactly the way you had imagined. With 60 years of experience in the industry, RWC is committed to making your home renovation projects as simple and easy as possible. No matter the scope of your project, our expert team will make sure it gets done right while remaining on budget.
Step 1: RWC Exterior Door Installation Evaluation
The first step of working with our door installation experts is to schedule a free consultation with a member of our team. During the meeting, our team will assess your current situation as well as your goals and work with you to develop a strategy for your new door installation. This will help make the project go smoothly and keep your door installation within budget.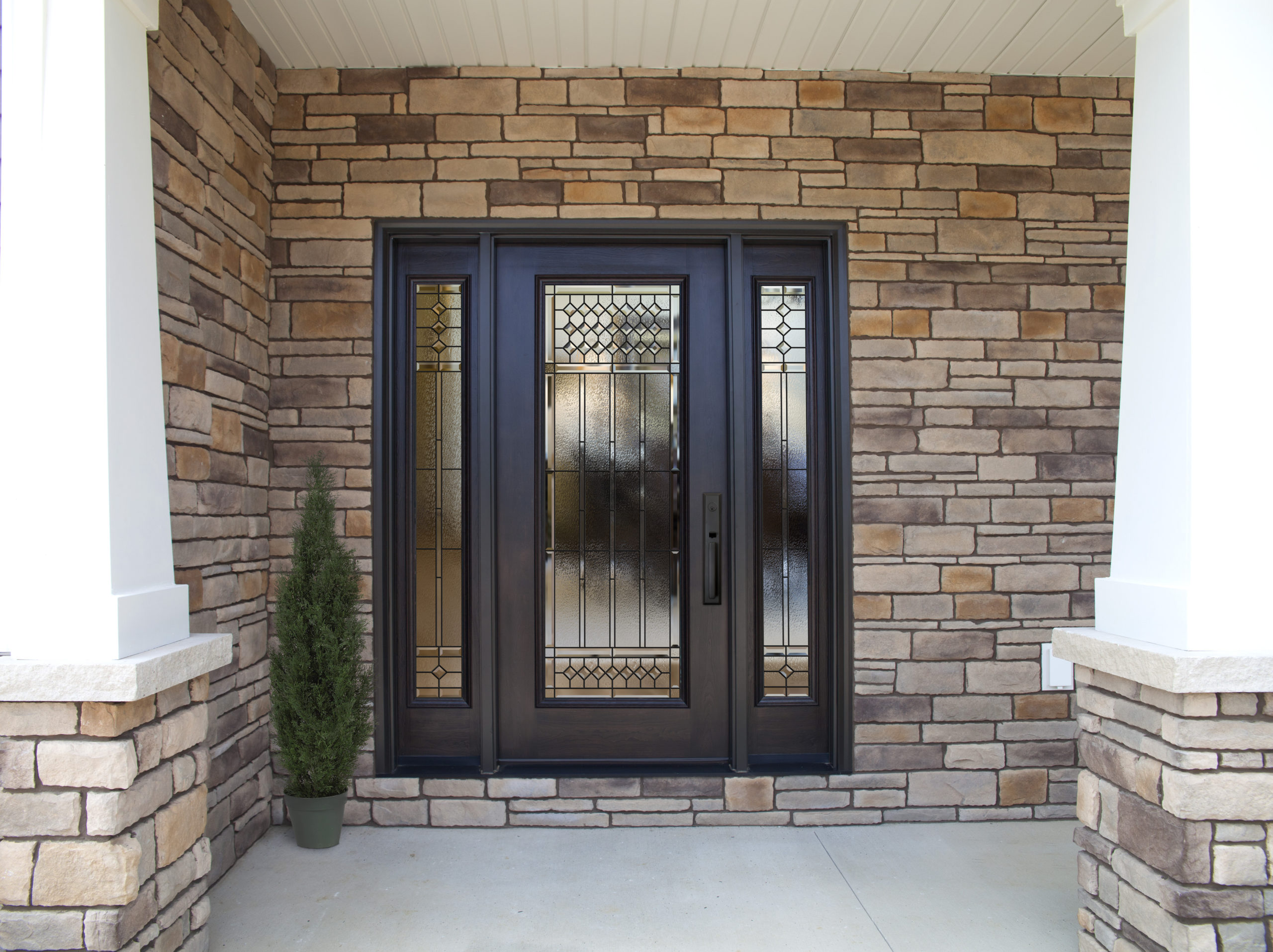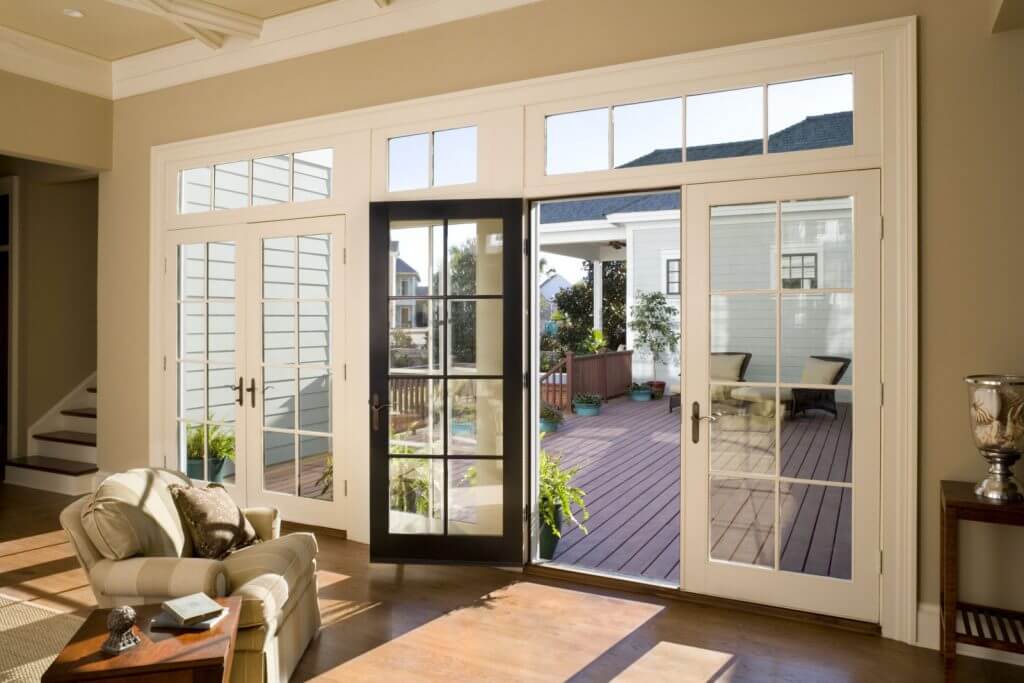 Step 2: Check out our West Caldwell Showroom
Once you have decided on a budget, you need to narrow down your selection of doors. This is often the most exciting and difficult part of the process for any homeowner. At our West Caldwell showroom we have in-person examples of all the brands and types of doors we install. Our staff members are always on hand and able to assist you with any questions you may have about your upcoming door installation.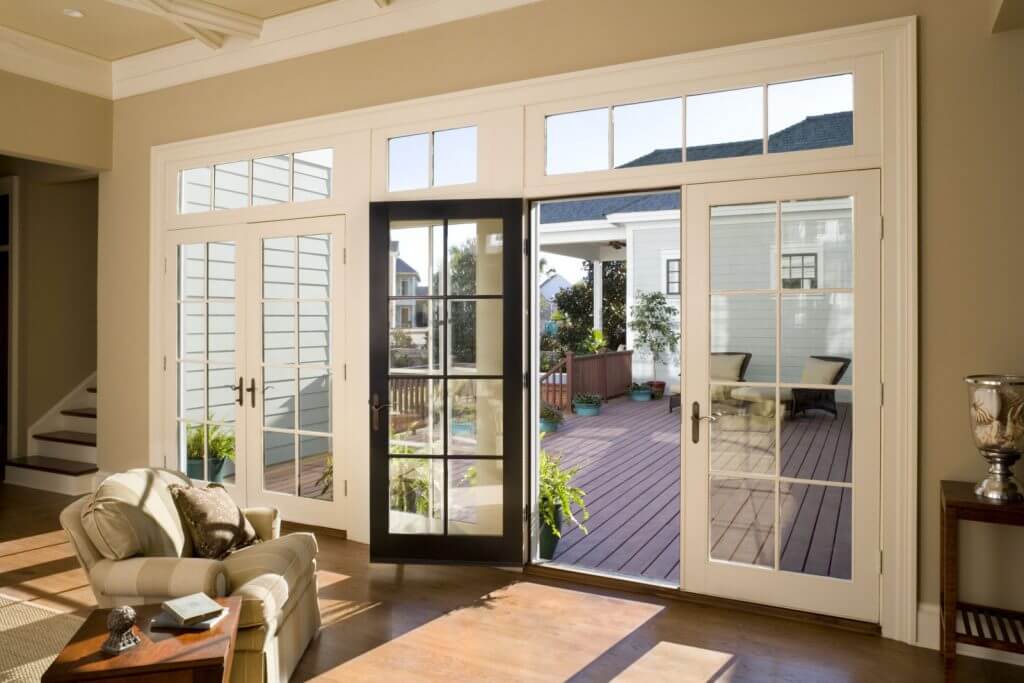 Step 3: Delivery and Installation of Your Door in NJ
Once you have chosen the door you want installed, it is finally time to break ground on your door installation project! Our expert team of door installers will work to install your front door as well as any interior or exterior finishings and hardware the door may need. Our team will also take care of cleaning up so you can start enjoying your new front door immediately after its installation.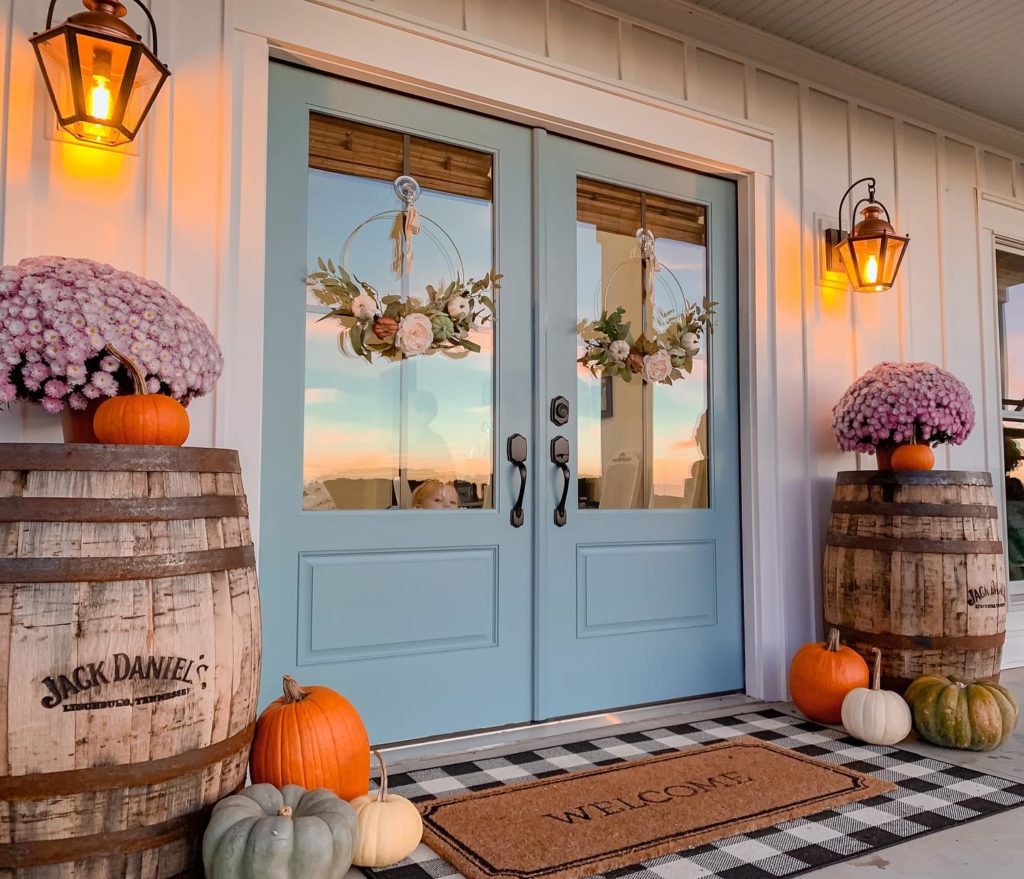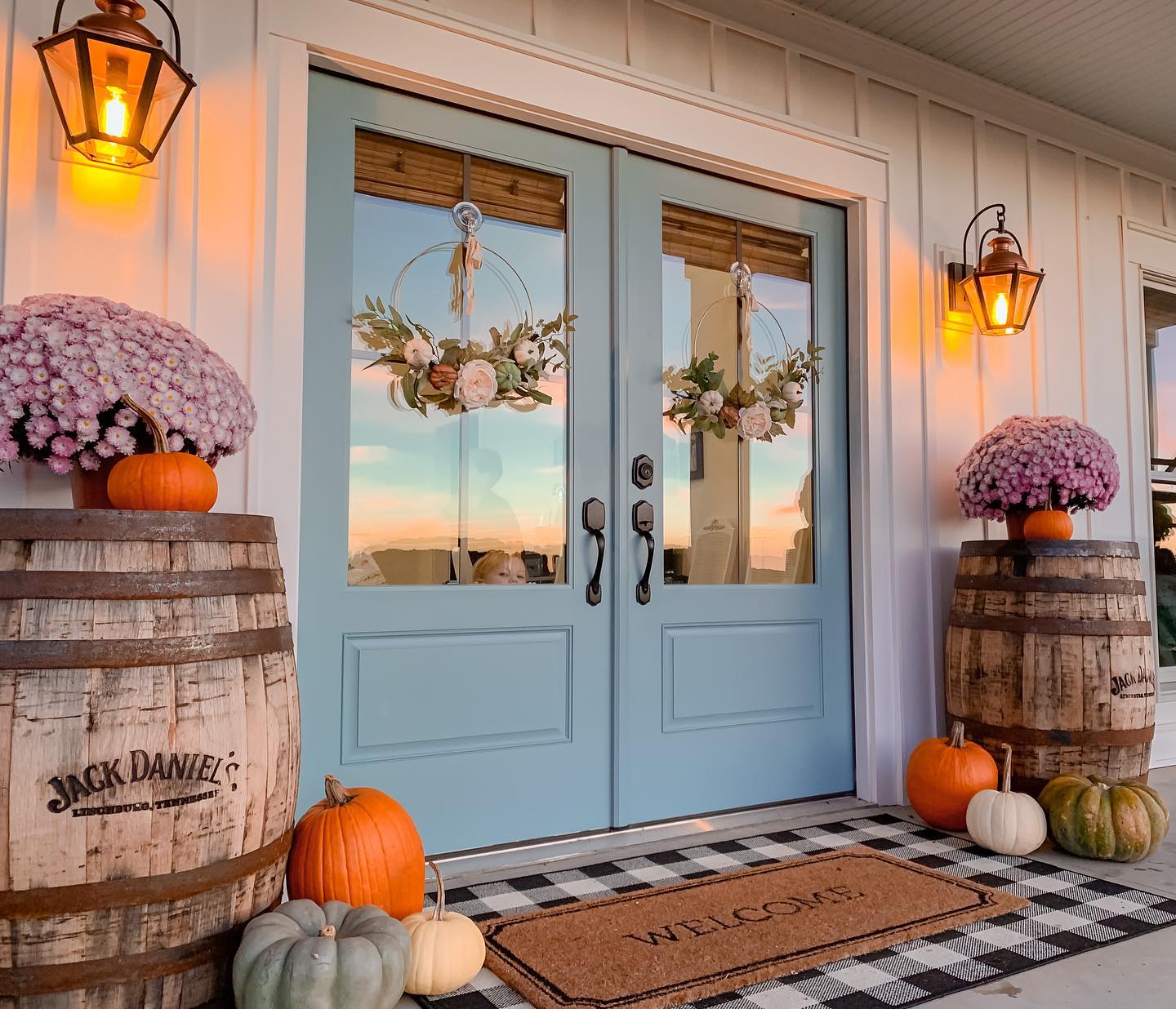 Choosing the Right Door Installation Contractor in New Jersey
As experienced exterior door installers, our goal at RWC Windows, Doors, Kitchens & Baths is to offer our customers various options to meet their desired aesthetic and budgetary needs for exterior door installation. Since our inception in 1959, we have developed long-lasting business relationships with some of the nation's leading door manufacturers. In our state-of-the-art showroom, you'll find different grades of steel, fiberglass, and wood doors from the leading manufacturers. Visit our New Jersey showroom today and see why the RWC experience is something that beats all the rest!
Why People Trust RWC for Entry, Storm, and Patio Door Installation Services
People have been trusting us for over 60 years with their new and replacement door installation needs!
Commitment to Outstanding Customer Service
With 60 years of experience, RWC has helped countless members of the northern New Jersey community achieve their dream homes. If you are still on the fence about taking the leap and installing your dream door, visit our Google, Facebook, or Houzz page to see what our happy customers are saying about their door installations!
RWC's core team has at least 15 years of experience

All contractor and carpentry staff are factory certified

7500 sq. foot showroom enables us to carry a wide array of products, all of which we can educate you on

We have close relationships with adjacent stores in the area, allowing us to assist you with any additional accouterments for your home.
Now Offering Virtual Estimates
See What People Are Saying
Explore the hundreds of 5-star reviews RWC has received, as well as numerous remodeling awards.
Door Installations, Home Remodeling, and More in NJ
Our renovation experts at RWC want to help you with all types of home remodeling projects, from revamping your kitchen or bathroom to installing new windows and doors. You can choose the services, products, and brands best suited for your home and your style while working with a team that will make sure you are satisfied every step of the way. We want to work with you to make sure you love every update you make to your home – contact us today to get a free quote on your next home project in NJ!
It's Time to Get Started.
Your front door not only affects the curb appeal of your home but also impacts your home's safety. The cost to install an exterior door can be anywhere from $300 to $1,250, depending on a variety of factors. The price of your door can be more expensive if you choose to add windows or glass panes or purchase one that is pre-hung (already mounted onto a frame). When you request a quote for exterior door installation, you will get a breakdown of the material and labor costs. Most pros will include removal of the old door, installation of the new door, and installation of new knobs, locks, and hardware in the price. 
Keep reading to learn more about the cost to install an exterior door with RWC.
Entry doors are built to last, but at some point, your entry door will require repair or replacement. Although single-entry doors work perfectly fine and can look great, there are several advantages to double-entry doors that you'll want to consider:
Increased curb appeal and architectural style

Larger access point for entertaining or moving large furnishings

More natural light with sidelights and transom windows
Double entry doors also make the home look and feel more inviting. Learn more about adding a double-entry door from RWC to get started on your project today.
Painting your home's front door is a common do-it-yourself home improvement project. Typically, glossy or semi-gloss paints are used for front doors, but eggshell and flat finishes work too. It's important to remember that a flat paint is harder to clean, and dents and scratches will be more noticeable. You must also choose whether to go with an oil-based, water-based, or latex paint and use a primer that is made up of the same formula. The best time to paint your front door is in the early morning and when there's a slight breeze to accelerate the drying process. 
Need more information? At RWC, we'll tell you everything you need to know about painting your front door.
RWC is proud to serve customers in northern New Jersey, most commonly in Essex County, Passaic County, Bergen County, Union County, and Morris County. A sample of the towns we have provided homeowners kitchen and bathroom remodeling services, plus window and door services, includes: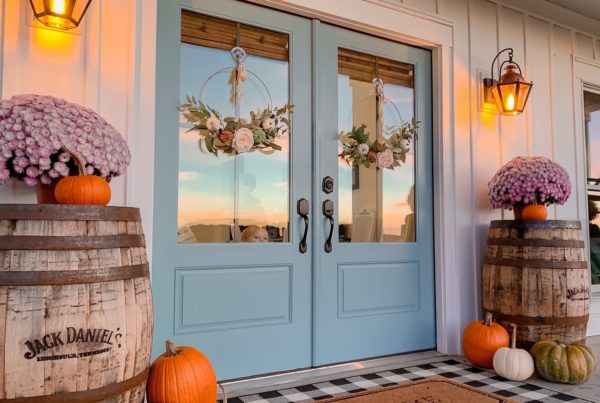 Whether you want to give the front of your home an update with a new entry door or you're looking to upgrade your patio doors, RWC is here to help…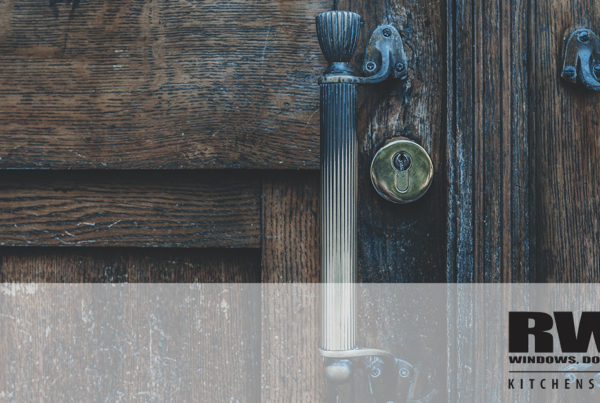 Doors are not only one of the most practical features of your home, but they are also one of the most important aesthetic elements of architectural beauty. They add curb…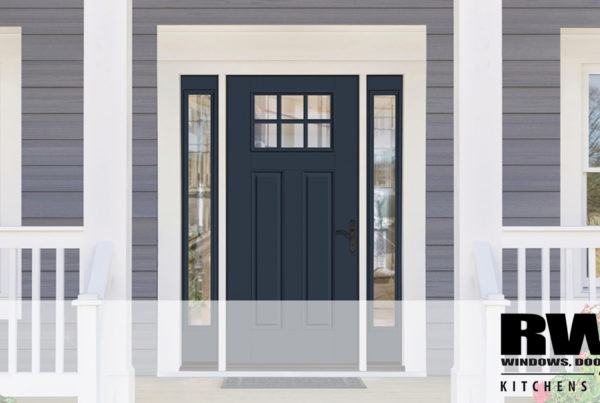 As a proud New Jersey homeowner, you want your house to look good, and your exterior doors are a big part of the aesthetic appeal of your property. They help…