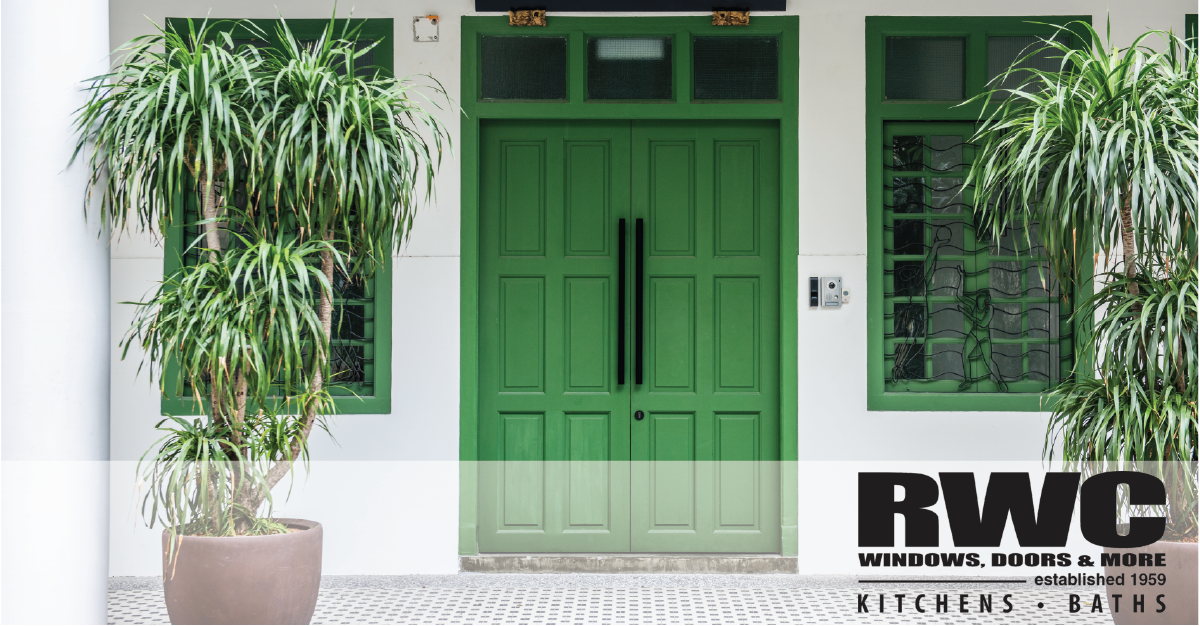 For every homeowner, there comes a time when you're tired of looking at your home's front door. Even if you don't mind the aesthetic of your front door, it will eventually require repair or replacement. Instead of sticking with a plain single entry door, consider the merits of a double entry door. A revamped front entry gives the outside of your home a unique aesthetic. Double entry doors also make New Jersey homes feel that much more welcoming.
Add in the fact that a double entry door increases your property value, and you have all the more reason to opt for two doors instead of the traditional single door. However, there are a couple of drawbacks to double entry doors to consider before adding one to the front of your New Jersey home. These doors are quite sizable and stylistically impactful, so think long and hard before committing to replacing your single entry door.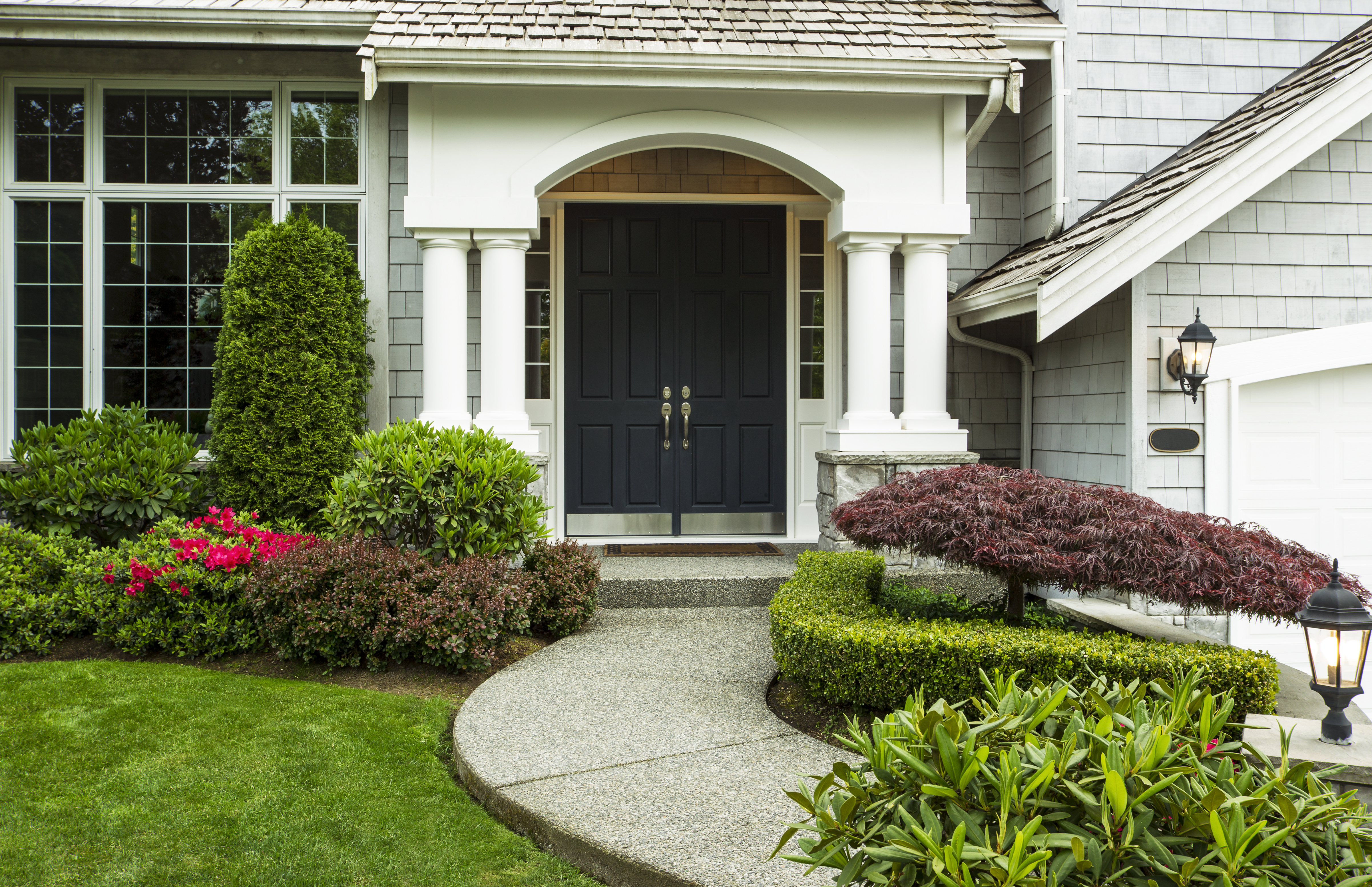 A Double Entry Door or a Single Entry Door? That is the Question
Single entry doors are certainly the norm, yet they are quite basic compared to double entry doors. Though single entry doors are more affordable, they are not as visually striking as the double-entry variety. New Jersey homeowners who opt for a double entry door are almost always ecstatic with the result. After all, you can only fit certain items through a single entry door. If you intend to buy new furniture, large electronics, or other sizable items, a double door may better serve your needs.
Double entry doors also make your New Jersey home look and feel more inviting. If you are prepping for a potential home sale, double entry doors will certainly help boost interest in the property. As detailed in this insightful Fortune Builders Magazine article, buyers form their opinion about a home for sale as soon as they see it. You can bolster your New Jersey home's curb appeal with the addition of a double entry door. 
If you're looking to sell, you just might spark a bidding war for your property.
Additional benefits of double entry doors are as follows:
Double entry doors permit homeowners to implement distinct architectural styles that would not be possible with single entry doors.

A glass panel style permits that much more light to enter your living space.

Double entry doors are the perfect addition to homes with wide interior access walkways.
Double Entry Door vs Single Entry Doors
Single entry doors are very common. You see this style of door everywhere because it is the standard construction-grade door that is unusually installed when the home was originally built. While it may be the most affordable option, for homes with a wider front entranceway, a single entry door can seem lost and underwhelming.
On the other hand, there are many benefits to having double entry doors. These large front doors add exceptional curb appeal to a home. it's the first thing passersby see, and it's the first thing prospective home buyer notice when looking to purchase a new house.
According to Fortune Builders Magazine, "Most buyers form an opinion whether they like a house or not before they step foot in the front door…If you want to maximize your properties' value, you need to focus on improving the curb appeal."
If you have a larger home, the double entry doors' advantages are even greater. They create a focal point for the viewer, drawing the eye to this positive trait of the home and accentuates all other architectural features. It is more difficult to accomplish this visual contrast with a single entry door.
The reasons for double entry doors include:
It creates a larger access point for entertaining or moving large furnishings.

You can recreate a particular architectural style such as Dutch Colonial.

They will complement homes with spacious interior access halls.
Double Entry Door Aesthetics
Wouldn't it be nice to incorporate a glass accent along the exterior of your home? Double entry doors permit you to do just that. This decorative element gives your home that extra special something in terms of design. This is the perfect visual enhancement for homes with an otherwise plain entrance. 
Furthermore, double entry doors can be installed with sidelights or transoms for even more visual beauty.
Additional aesthetic options when selecting a double entry door include the material and style. These large doors can be comprised of wood, coated steel, fiberglass, and other materials. Wood is especially popular as it is pleasing to the eye. If you do not want to invest your limited time indoor maintenance, fiberglass is the best choice. Fiberglass can even replicate actual wood grain. Opt for steel, and the door won't crack or warp as time progresses. Safety is an added benefit because steel doors are difficult to breach, so you can rest easy when you turn in for the night or take a weeklong vacation away from your property.
Double Entry Door Style
From transoms to sidelights and beyond, you have plenty of door aesthetics to choose from with a double entry door. Transoms are rounded windows that do not open yet permit light to enter your living space. Sidelites are thin narrow windows added to the sides of front doors as a stylistic enhancement that allows more light into the home's interior.
Choosing a Double Entry Door Style
According to ThisOldHouse.com, "Entry doors are the only opportunity to add decorative glass accents on most homes". If your home's entrance seems bare and lackluster, a simple option is to install double entry doors with transom or sidelites. Other options when choosing a double front entry door style include:
Door Material – solid wood, fiberglass, and coated steel doors are popular options for double entry front doors. A steel door won't warp or crack, is an economical option, and will provide optimum security. For a tough, maintenance-free option, consider a fiberglass composite that is patterned to mimic real wood grain.
Door Styles – you will have many options for door styles, including the addition of sidelites which are glass panels mounted on each side of the door to allow more natural light into the home. The same can be accomplished with a transom over the door which is usually an arched, non-opening window that serves as a door skylight.
Once you've decided on an exterior door style and material, choose a reputable door manufacturer/vendor that specializes in window and door replacement services. If you have a larger home, double entry doors will enhance the appearance of your home's exterior while providing an excellent amount of home security.
Key Takeaways
Double entry doors dramatically enhance your home's style

Moving items in and out of the house is much easier with double entry doors

Double door stylistic elements from transoms to sidelights enhance the beauty and let the light inside your living space

Add a double front door, and it will serve as your home's aesthetic highlight

Modern double front doors add a focal point and curb appeal to larger homes

Allow more natural lighting with sidelights and a transom window
Contact RWC Windows, Doors and More Today
If you are interested in adding a double entry door or windows to your New Jersey-area home, RWC is at your service. We also provide kitchen remodeling services. Our team is here to help you select the perfect new doors and windows for your home, business, or other building. Give us a call today at 973-227-7123 to learn more about our services. You can also reach our doors, windows, and kitchen remodeling experts by reaching out to us on the web through our convenient online contact form.