Kohler Kitchen and Bathroom Fixtures in NJ
RWC Windows, Doors, Kitchens, and Baths is proud to provide a wide selection of Kohler kitchen and bathroom fixtures for customers throughout New Jersey. Discover toilets, faucets, sinks, showers and other kitchen and bathroom products in a range of styles, from traditional to modern. Learn more about our Kohler products below.
Request a Quote Today
Founded in 1873, Kohler Co. strives to enhance the quality of life for current and future generations through design, craftsmanship and innovation. Kohler is best known for its plumbing products, but the company also manufactures furniture, cabinetry, tile, and more.

Kohler Co. Fixtures and Hardware Available in NJ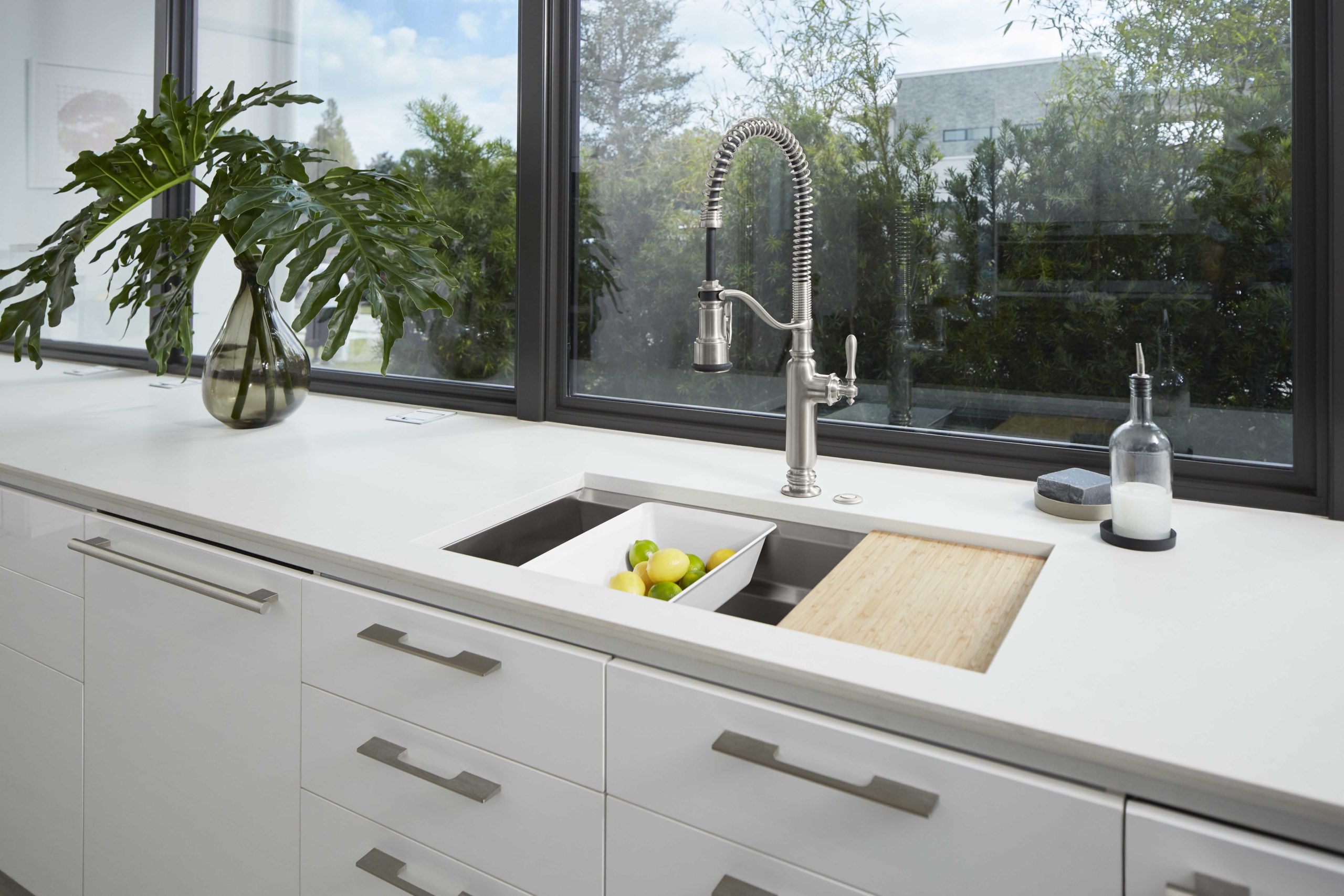 Kohler's kitchen sinks include undermount, apron-front, and top-mount installation types as well as a variety of materials, countertop types, and finishes. Kohler's kitchen faucets are categorized by number of handles and sink holes, spray and spout types, and more. Both the sinks and faucets have extensive product families to choose from, depending on your budget and style.
Kohler's bathroom products include sinks, faucets, toilets, bidets, and more. Between material and color options, installation types, design styles and decorative options, each product can be customized to best suit your bathroom's look and feel.
Kohler Co. Product Gallery
Let RWC Help Install Your Kohler Fixtures in NJ
At RWC, our mission is to be your one-stop shop for any and all home improvement needs. Our team specializes in kitchen installation, bathroom remodeling, and more using Kohler's beautifully designed products. Visit our Caldwell showroom to meet with our certified in-house staff and learn more about our services near you.