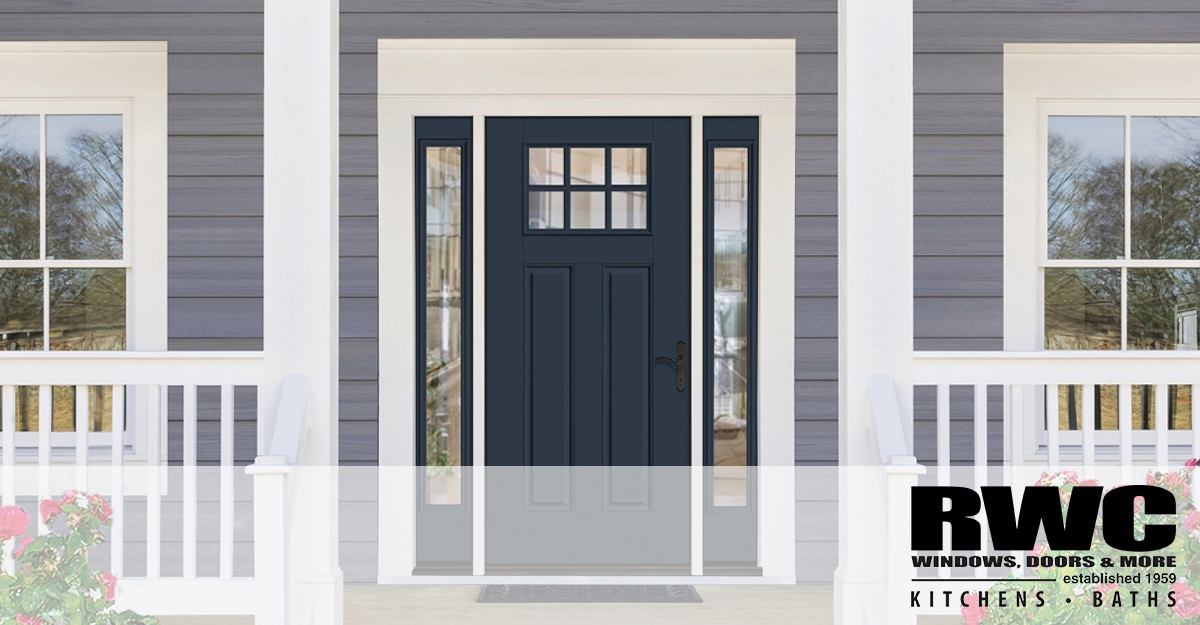 As a proud New Jersey homeowner, you want your house to look good, and your exterior doors are a big part of the aesthetic appeal of your property. They help to make a statement to your neighbors and to the world about what type of people live there. And investing in good-looking and high-quality exterior doors means a significant rise in your home's value.
But you also want exterior doors that are good at doing what they're supposed to do, keeping the elements and other unwanted things outside, and that's what Therma-Tru doors are designed to do, while at the same time providing a beautiful addition to your home. RWC Windows, Doors, Kitchens and Baths is proud to be a distributor and a certified installer of Therma-Tru doors, and we're happy to be able to provide these fine exterior doors to our customers. Here are just a few of the benefits of Therma-Tru doors.
An Impressive Selection
Therma-Tru exterior doors are available in every architectural style and finish you can imagine, and you're guaranteed to find one that perfectly complements your home, whether it be traditional, retro, or contemporary. Choose from a myriad of finishes and colors, including wood, metallic, satin, and paintable surfaces. They've won awards for the realism of their fiberglass wood grain finishes using their patented AccuGrain technology. Therma-Tru doors are also available with a wide variety of glass and sidelight options to provide just the right accent to your entryway.
What Are Therma-Tru Doors Made Of?
Therma-Tru specializes in creating the best fiberglass and steel doors in the industry. They are constructed using only the highest-quality materials throughout for long-lasting durability. The company subjects all of their Therma-Tru door parts and components to rigorous testing, exposing them to the harshest elements and abuse to ensure they meet their stringent performance standards.
Their proprietary True-Gard composite door frame technology contributes to durability by providing a frame that is protected from the elements, virtually eliminating damage from moisture, mold, mildew, rot, and pests. Their fiberglass doors have been the choice of building professionals for decades because they know that when they install a Therma-Tru door, they're installing the best.
Superior Energy Efficiency
Your home's entryways are one of the biggest culprits for energy loss when heating and cooling your home. Therma-Tru doors are specially designed to provide excellent protection from the elements where your house needs it the most. Every door is built around a polyurethane foam core to act as a barrier against heat and cold. In addition, every component of a Therma-Tru door, including the multi-point locking system, corner seal pads, bottom sweep, and weather stripping, works together for the tightest seal at the critical points where moisture and air can penetrate into your home, around the edges, sill, and hinges. 
This not only protects the interior of your home from damage and deterioration, but it can also save you a significant amount of money on your utility bills. Most Therma-Tru doors qualify for an Energy STAR tax credit, saving you even more.
The Therma-Tru Guarantee
Therma-Tru stands behind all of its products, offering one of the best lifetime limited warranties in the industry. In the unlikely event you ever have a problem with one of their doors, you'll deal directly with the company and no one else.
Adding new exterior doors to your home is one of the best ways to improve its beauty and its value. Browse through a Therma-Tru door catalog and find the one that's best for you.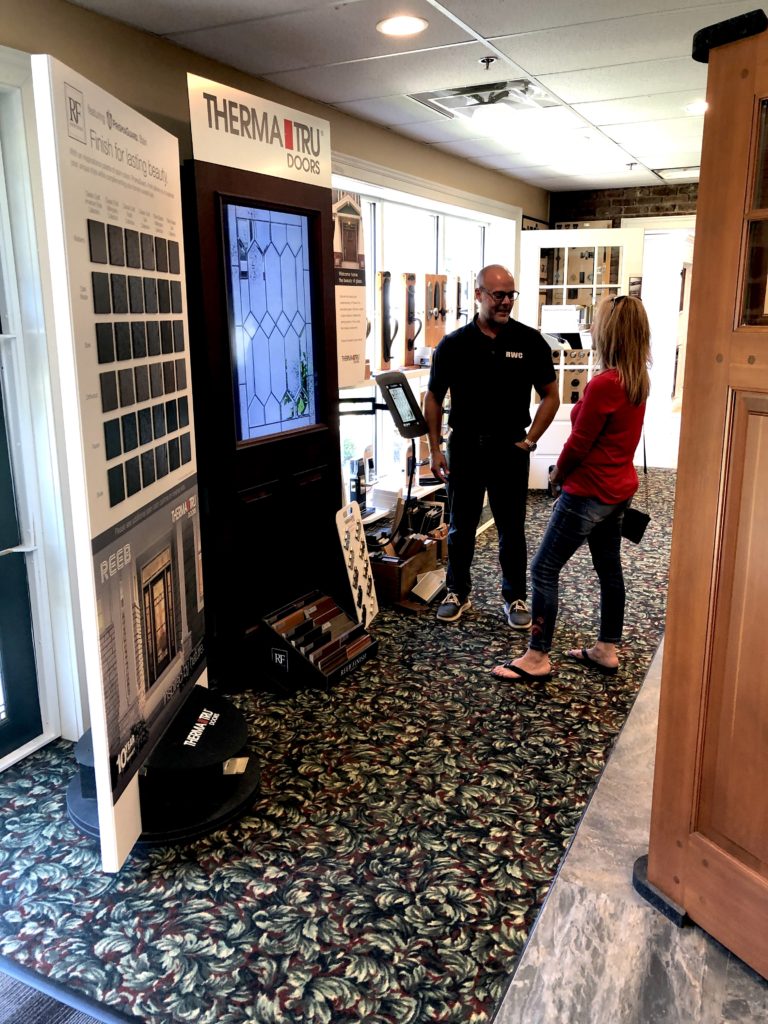 To sum up, the benefits of a Therma-Tru door include:
High-quality materials and workmanship

Wide selection of finishes and features

High energy efficiency

Lifetime limited warranty
When you're ready to purchase and install your new Therma-Tru door, contact RWC Windows, Doors, Kitchens and Baths and we'll assist you every step of the way.