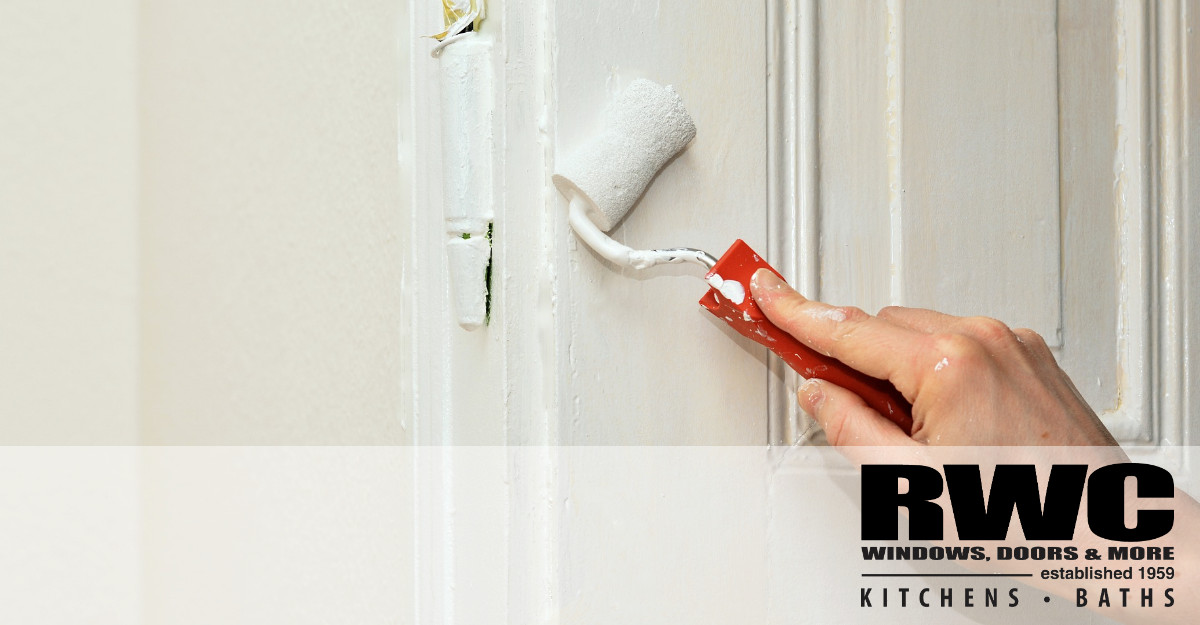 Wondering how to paint a front door correctly? Painting your home's front door is one of the more common do-it-yourself summer home improvement projects. But, before you pick up that paintbrush, there are many things to consider.  This includes: trending paint colors, the type of paint to use for the door material, and what products can improve the paint's performance and make the paint job last longer.
Creative Ideas for Painting Your Front Door
Today's front door colors are bolder and brighter than ever before. A colorful front door is not only pretty, but can also create a unique focal point for the entire property. When choosing a paint color, first decide if you desire a cool color (blues, browns, greens) or a warm color (reds, yellows, gray). Within each of these major groups you will find many hues and shades to choose from. Some new trendy exterior door ideas include Aqua, Mint Green, Lilac, Mustard Yellow, Coral, and Peach.
Whichever front door paint color you choose, be sure it blends with the overall exterior of the home, and makes a strong statement that reflects your family's personality. Choose a few paint chips or purchase small paint samples to see how the color looks during different times of the day.

What Kind of Paint to Use on a Front Door?
The best paint for a front door is one that's specifically designated for exterior surfaces. Glossy or semi-gloss paints are typically used for front doors, but an eggshell or flat finish are also available. When considering flat paint, remember that it is harder to clean and will show scrapes and nicks better than a glossy paint. A high gloss front door paint will make your door stand out and will exaggerate the architectural features of the door.
Next, you want to consider if an oil-based paint, water-based, or latex paint is best. Whichever you choose, make sure your primer is of the same formula. Latex paints are certainly easier to apply, easier to clean up, and will dry faster. But, oil-based paints last longer and stand up to harsh weather best. Expect a long dry time with oil-based paints and you will need turpentine or paint thinner to clean up any spills.
How to Paint a Metal Front Door
From one of the most handy of handymen, Bob Vila makes these suggestions for painting a metal exterior door:
If possible, remove the door from its hinges then clean with a degreaser and lightly sand

Next, you will apply the first coat of primer. Allow it to dry then apply another coat if necessary

Finally, you will paint the door with two coats of satin or semi-gloss paint and allow to fully dry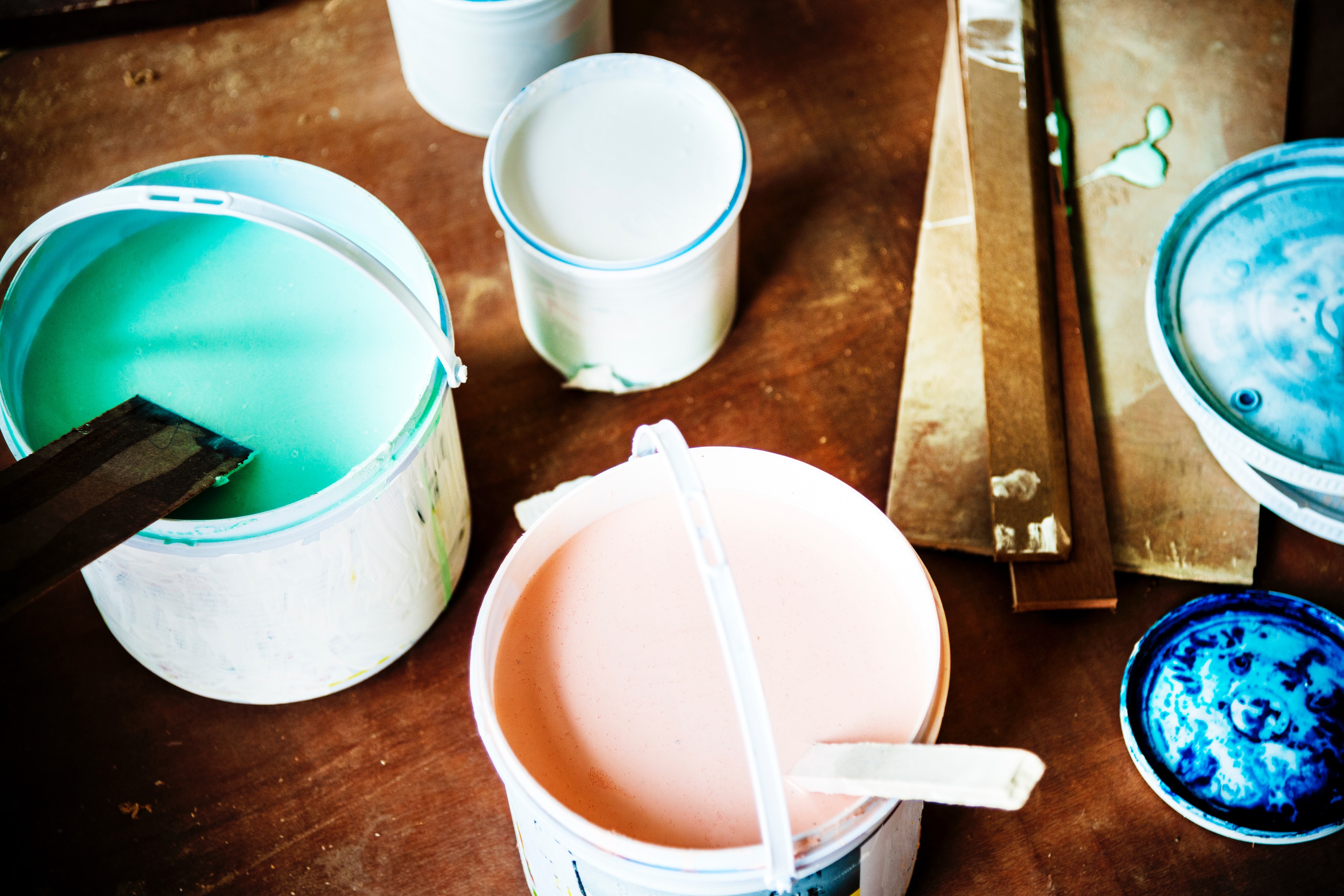 Important Tips for Painting Your Front Door
Always consider the time of year when you decide to paint your front door and always check the weather forecast. The best conditions when painting a front door for your home are a clear and sunny day without extreme temperatures. While warm days are preferred over cold days, if it is too hot the binding properties of the paint can be affected. This means a paint job that may peel or crack sooner than you expect.
Also, consider the drying process. A warm and overcast day is optimum – but more importantly, you want to choose a day when the humidity levels are low and between 40%-50%. High humidity slows down the drying process. The best time of day for this project is in the early morning, after the overnight dew has evaporated, and there is a gentle breeze to help speed along the drying process.  If you're doubting the best way to paint your door, don't do it! Leave it to a professional to ensure the best, long lasting results. 
Final Exterior Door Painting Ideas & Tips
Choose a fresh color for your front door, but stay within your personality and comfort levels

The best type of exterior door paint is a latex paint with a semi-gloss finish

Avoid painting on days that are very hot, rainy, or a high humidity

When in doubt, leave your paint job to the professionals
For all your home improvement needs, including exterior front door replacement when a new custom painting simply won't correct issues with front door that is rusted, swollen, has dings, has hardware issues, is drafty, or shows signs of water or insect damage, contact RWC!
Visit the showroom of RWC Windows, Doors, and More for plenty of front door design ideas from modern, double entry doors to traditional wood doors to recreate your home's architectural detail.