"Relieving Home Improvement Stress Since 1959."
Window Installation and Replacement Windows in NJ
Welcome to the Window Division of RWC Windows, Doors, Kitchens and Baths. As many know, window replacement and the installation of new windows is an occasional necessity for any home. But it can also be a great way to modernize and refresh your home's exterior! RWC is a leader in both replacement window and new window installation in NJ, offering window products from a wide array of the top window brands. We'll help you achieve your desired aesthetic effect with the added opportunity of increasing the overall energy efficiency of your NJ home.
What Does Premium Window Installation Include?
When you work with RWC Windows, Doors, Kitchens and Baths, our expert team of New Jersey window installers will ensure that your project gets done right. When you work with us, you can expect a high quality installation along with the following benefits:
Delivery of custom-made windows to your home

Protection of interior flooring with drop cloths

Removal of existing windows and storm windows

Preparation of openings to accept new energy efficient window system

Installation of new energy efficient windows plumb, level, and square into existing opening
Insulation of any voids between window and master frame (if necessary)

Sealing of interior and exterior with high-grade, non-drying caulk

Removal of all job-related debris with the premises broom-swept clean
Interested in Other Services as Well?
New and Replacement Window Options Near You
RWC seeks to provide our customers with a quality and diverse range of window options. Below you'll find our window options organized by type of window. Is a specific brand mentioned but not the specific product? Drop us a line and inquire or call us at (973) 227-7123.
Please note that due to supply chain issues, there may be delays with certain products.
Available Aluminum Windows
RWC currently provides aluminum windows from the following brands:
Full line of Aluminum products from Crystal Windows (residential and commercial)
Full line of Aluminum products from Northern (commercial)
Full line of Aluminum products from Winco (commercial)
Full line of Aluminum products from EFCO (commercial)
Available Fiberglass/Composite Windows
Available Wood/Clad Windows
Our current wood/clad window offerings at RWC in NJ include:
Full lines of wood/clad windows from Marvin (Elevate Series & Signature Series)
Full lines of wood/clad windows from Andersen (200 series, 400 series, Woodwright, A-Series, E-Series)
Full lines of wood/clad windows from JeldWen (W-2500 Series, W-5500 Series, Siteline Series, Custom Series)
Full Line of wood/clad windows from ProVia (Aeris Series)
Purchasing and Installing New Windows from RWC
Installing new windows with RWC's experts is a painless and simple process. Once you have decided on your ideal style for your home, follow the steps below to make your vision a reality.
Step 1: RWC New Window Installation Evaluation
At RWC Windows, Doors, Kitchens, and Baths, we understand that upgrading your windows can be a nerve-wracking experience. This is why we offer free consultations with one of our window installation specialists. Before starting your project, meet with one of our team members to find out exactly how much your window replacement and installation will cost.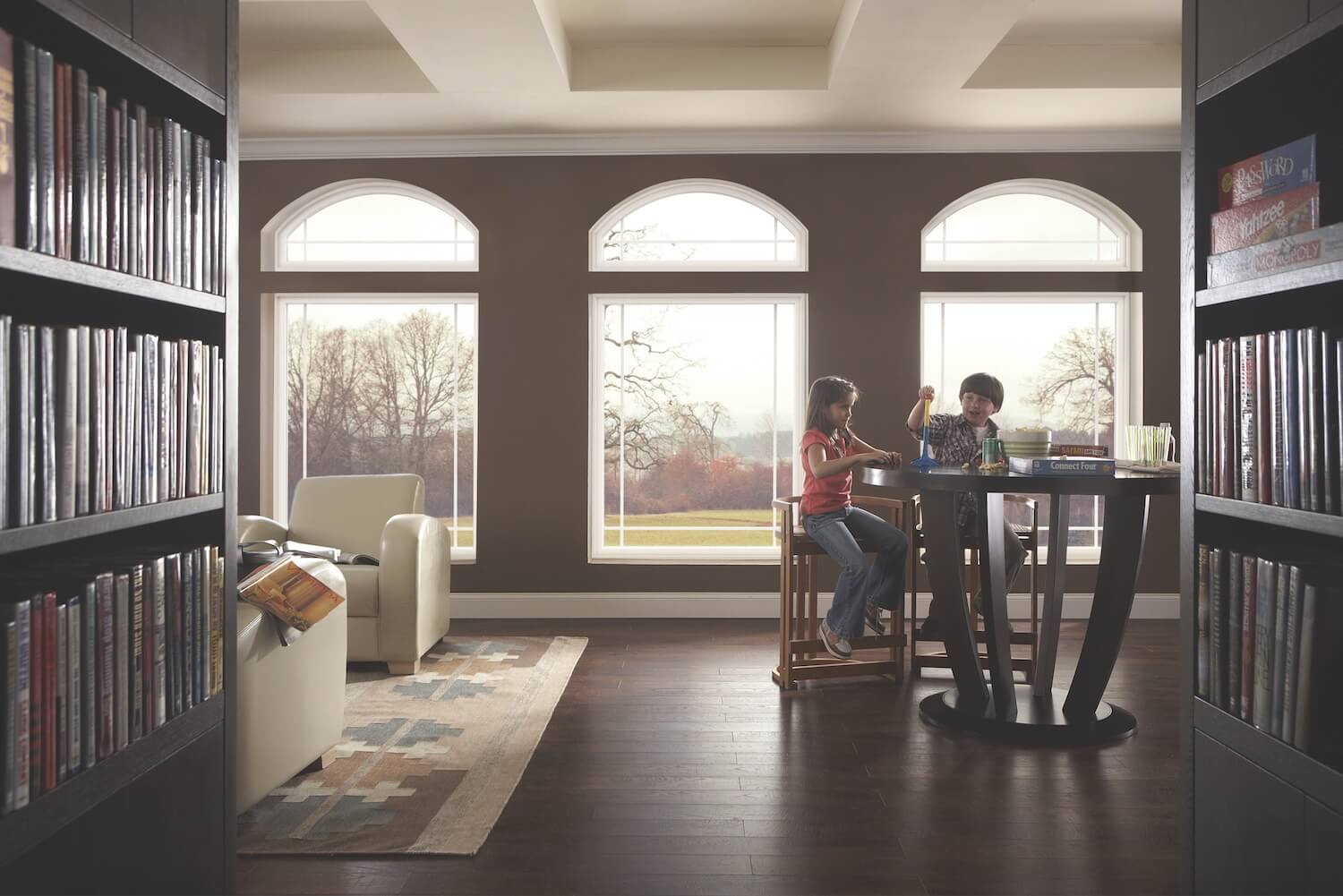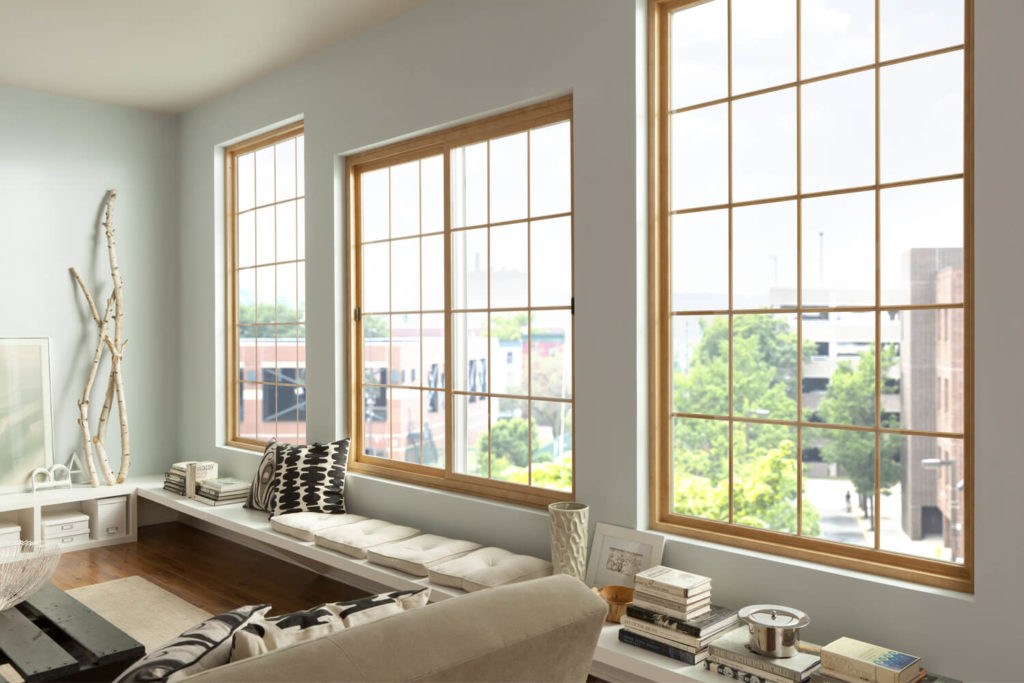 Step 2: Visit Our State-of-the-Art Showroom
When upgrading your home, purchasing without seeing can be risky. Seeing what you are buying is essential to understanding if the item bought will fit the style of your home. Visit our showroom in West Caldwell, NJ to see your window installation project come to life before it reaches your home.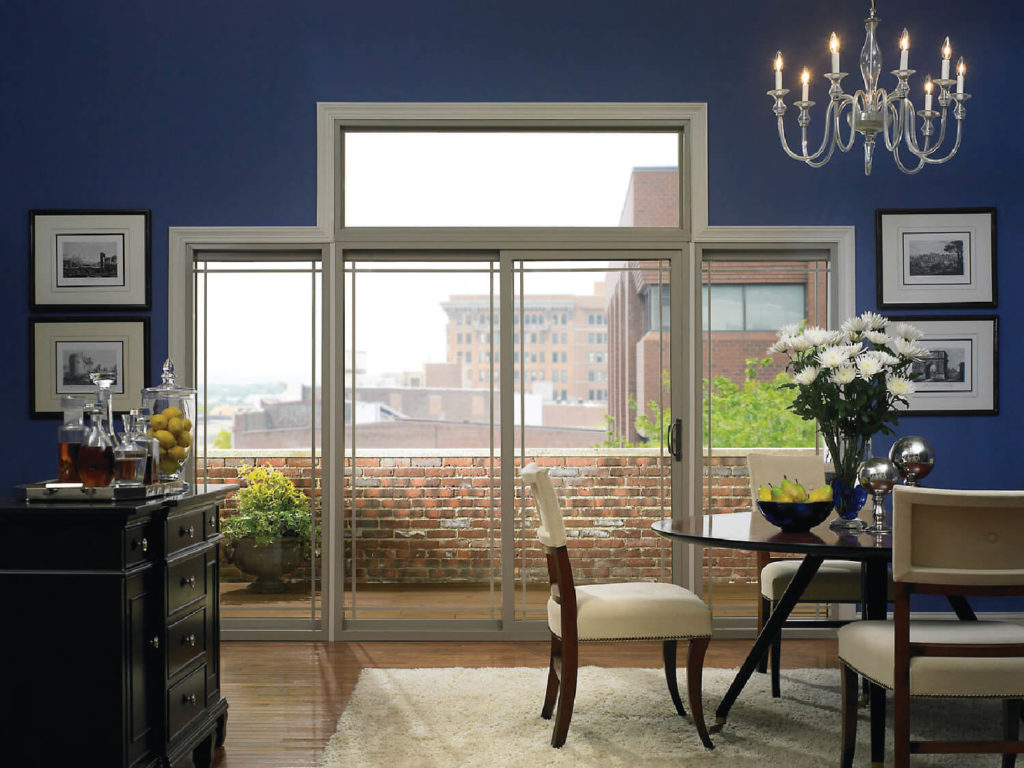 Step 3: Choose Your Window Replacement
Once you have decided on a style for your home, you need to choose the proper brand that appeals to you. At RWC, we offer a large selection of high quality window installation options to choose from. View our full list of options below.
Infinity Replacement Windows

Integrity Windows and Doors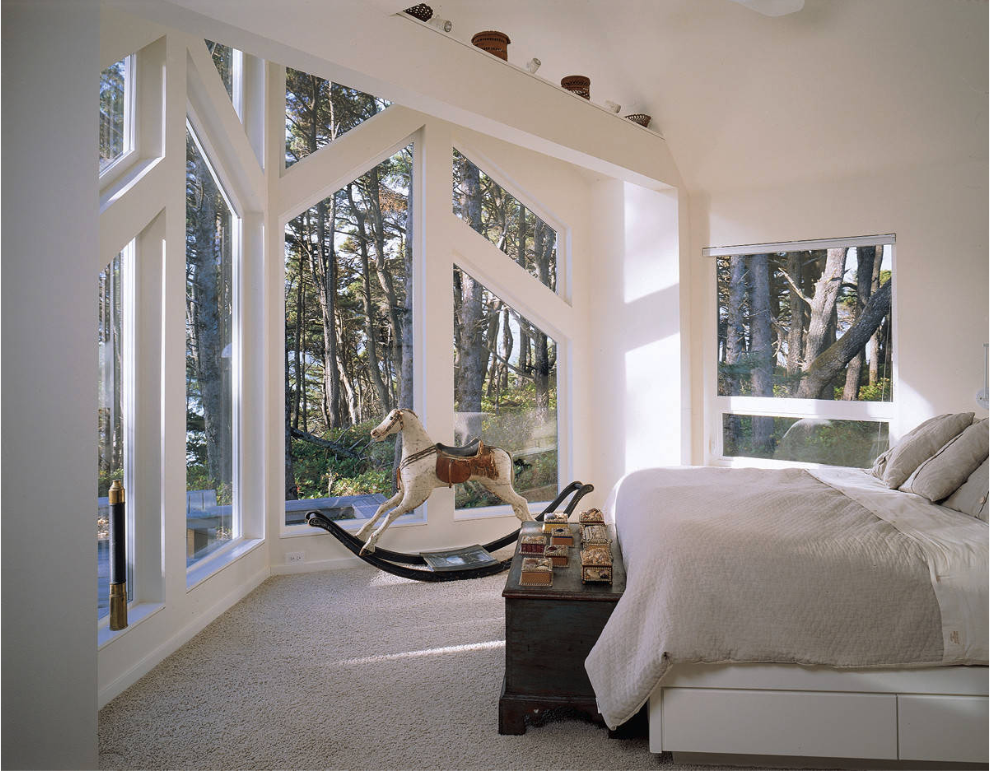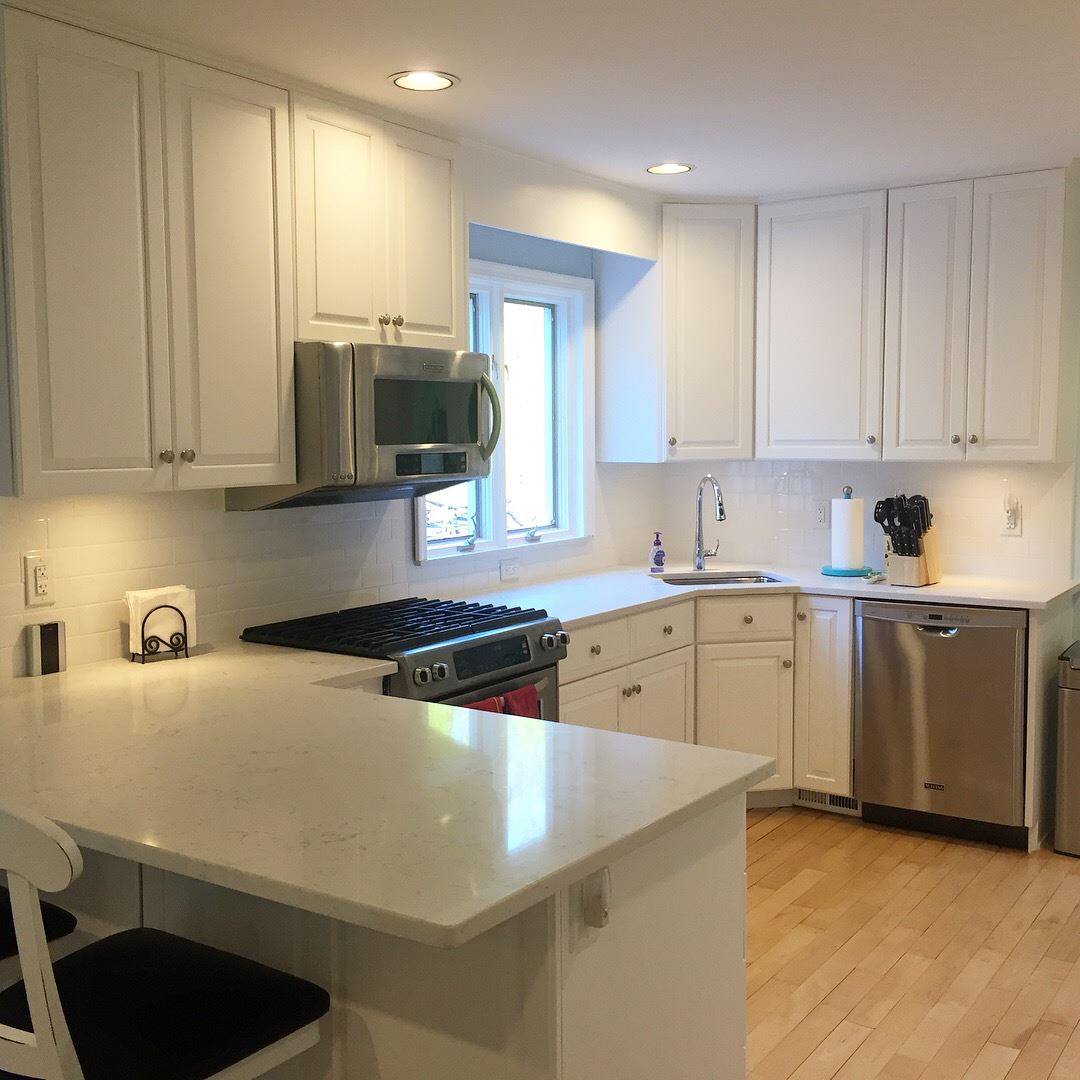 Step 4: Get Expert Installation
Once you have chosen the proper window for your home, it is finally time to make the update! One of our certified window installers will deliver and install your chosen window. Our experts will not only replace your window safely, but will also handle cleaning any debris and disposing of your previous window. Afterward, you can sit back and enjoy your new home addition.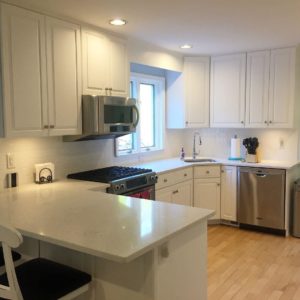 Choosing Window Installation Services in New Jersey
Here at RWC Windows, Doors, Kitchens, and Baths, our goal is to offer our customers various options to meet their desired aesthetic and budgetary needs. Since our inception in 1959, we have developed long-lasting business relationships with leading window manufacturers in NJ and across America. In our state-of-the-art showroom, you can browse vinyl, fiberglass, aluminum, and wood windows from the leading manufacturers. Our expansive showroom is one of the reasons why we're one of the top home window installers in NJ! When you work with RWC for your windows, you're getting:
Why People Trust RWC for NJ Window Installation
Our team has been helping NJ homeowners successfully install new windows, doors, and more for over 60 years!
Excellent Customer Service from RWC
Still unsure about renovating your home windows? Read what our previous customers have to say and why they love their RWC home. We have been proudly serving the northern New Jersey community for 60 years with expert window installation and home remodeling. Leave a review on Google, Facebook, or Houzz and let the world know how happy you are with your new home update!
RWC's core team have at least 15 years of experience

All contractor and carpentry staff are factory certified

7500 sq. foot showroom enables us to carry a wide array of products, all of which we can educate you on

We have close relationships with adjacent stores in the area, allowing us to assist you on any additional accouterments for your home
Now Offering Virtual Estimates
See What People Are Saying
Explore the hundreds of 5-star reviews RWC has received, as well as numerous remodeling awards.
Your One Stop for Windows in New Jersey
RWC Windows, Doors, Kitchens and Baths is more than just a window installation company. We offer a full suite of home design solutions ranging from kitchen remodels to bathroom designs. Our mission is to ensure that every member of the northern New Jersey community loves their home. Our team of experts will work with you to stay on budget and on time when redesigning your home, in order to guarantee that your home remodel never interferes with your everyday life. Contact us to learn more about how our team can help transform your home.
It's Time to Get Started.
Replacing your windows can help to increase the overall aesthetic and energy efficiency of your home. There are several factors that determine the cost of window installation, including the frame material, glass size and type, number of glass panes, and brand. You will likely incur additional charges if structural repairs needed and if you wish to have your windows insulated and/or weatherproofed. The national average for the cost of window replacement is typically $650 per window, or between $200 and $1,800. At RWC, we will work with you to make sure your goals for your home are met while staying within your specific budget. Contact us for more information!
Both bow and bay windows can completely transform your home's interior and exterior. They have a shell that projects outside of the home, and contain three or more panels of windows. A bay window's structure consists of a picture window with two smaller windows on either side. A bow window is curved, with four to five same-sized windows creating a rounded appearance on the exterior of the home. 
In terms of cost, bow windows are often more expensive, at 1.5 to 2.5 times the price of their bay counterparts. Bow and bay windows both offer scenic views and more space for homeowners wanting to add in a dining nook or small work space. Learn more about bow vs. bay windows to help you choose the right style for your home today!
Once you've decided to replace your windows, it's also a good idea to replace the window trim. High-quality window trim prevents the backflow of water between the architectural components of a home. If you're looking to add visual excitement to your home's exterior and increase the functionality of your window system, consider the following options: 
Provincial

Craftsman

Ranch

Colonial
The window trim you choose can make a huge difference in the appearance of your home, and it greatly depends on your unique style and taste. Check out our blog for more information on everything you need to know about exterior window trim.
RWC is proud to serve customers in northern New Jersey, most commonly in Essex County, Passaic County, Bergen County, Union County, and Morris County. A sample of the towns we have provided homeowners kitchen and bathroom remodeling services, plus window and door services, includes: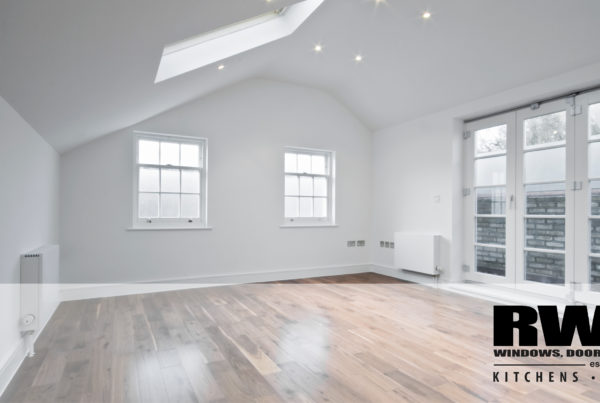 When it comes to home windows, only the best will suffice. RWC is proud to be a certified Marvin window installer. We have the ins and outs of these superior…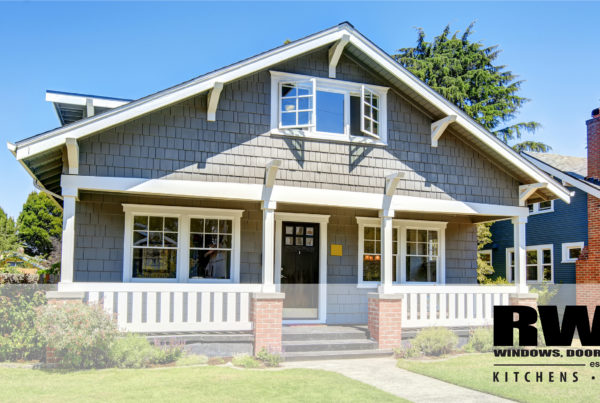 Tired of the way your home looks? It's a new season and you may be thinking about updating the exterior of your home. One of the quickest ways to do…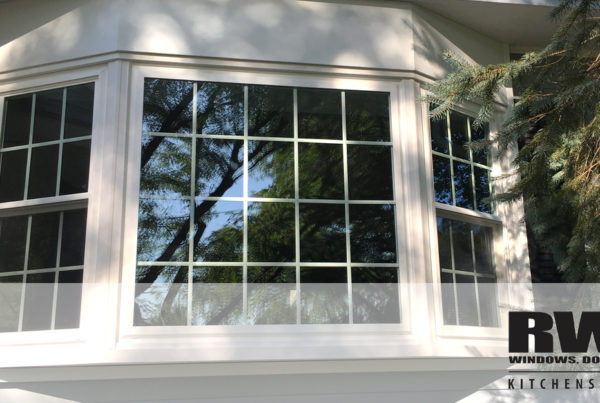 Chances are you have heard of bow windows and bay windows. However, if you are like most people, you are wondering, "What is the difference between a bow and a…