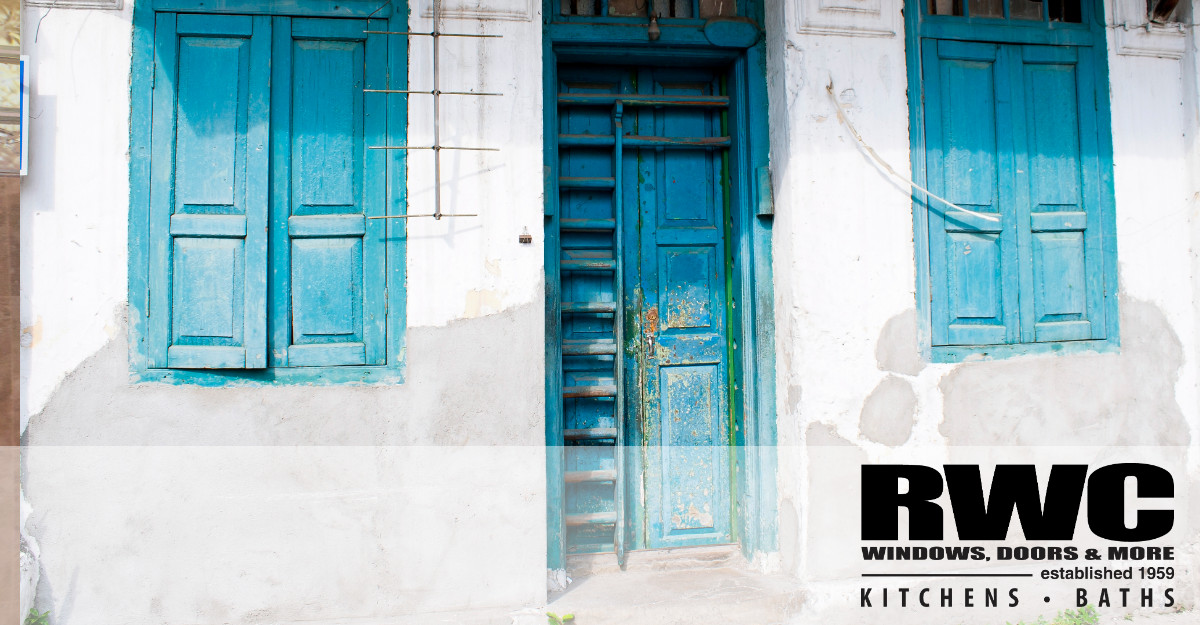 Your home's exterior door could use an upgrade, but you have a set budget to spend and really don't know a lot about how to pick the best door. You could give your door a makeover or a fresh coat of paint, but there are few things that bring a new personality to a home like a nice exterior door. The average cost to install an exterior door can be anywhere from $1,500-$8,000, but there are numerous factors that can help determine the end cost. 
The Type of Door You Choose 
The type of door you choose is naturally going to make a drastic difference in how much you spend. Doors can be made out of metal, fiberglass, or wood, and all of them have different price points. Wooden doors can sometimes be a little more costly than something like steel, but wooden doors can also have higher long-term maintenance costs. Steel tends to be the least expensive of all the door types, but many homeowners prefer the decorative look of wood over steel, especially for a front entry door. Fiberglass exterior doors fall in the mid-range somewhere, but they can be less resilient than steel. 
Pre-Hung or Not Pre-Hung 
A pre-hung door is a door that is already affixed to a frame. These doors tend to be more expensive because they have the components and hardware attached already. If you go with a slab door that is not pre-hung, your costs can be substantially lower, but the installation costs can be more. Therefore, it can be more affordable to go ahead and invest in a pre-hung door to save money. 
Whether Glass Panels or Windows Are Implemented 
Having windows or sections of glass added to an exterior door will bring up the cost between $300 and 1,200. Glass panels and windows are valuable if you want more natural light in your home, so the extra cost can be well worth it. 
The Door Frame Size 
Naturally, the size of the door you need is going to make a difference in the price. Standard door sizes are going to be the most affordable. Doors that are larger or smaller than usual or have to be custom-made to suit certain size specifications are going to be more expensive. Standard door measurements are widths of 30, 32, and 36 inches, and the standard door height of 80 inches. Anything smaller or larger, or thicker than the typical 1 3/4-inch thickness, is probably going to be higher. 
What's Included in the Cost of a New Exterior Door Installation 
When you are given an estimate for an exterior door installation, you will get a breakdown of the labor cost to install exterior door and the materials. Most pros will include removal of the old door, installation of the new door, and installation of the new knobs, locks, and hardware in the price. The cost to install exterior door in wall where no door existed will naturally be higher, so that is another factor to keep in mind. 
Takeaways to Remember About Exterior Door Installation Cost 
Some doors cost less initially but require more upkeep expenses for the long term

Standard-size doors are the most affordable and off sizes are more expensive 

Picking doors with windows or glass panels means a higher cost 

It can be financially logical to have the door you buy professionally installed 

Pre-hung exterior doors have more components and can be more expensive 
Choosing the exterior door that fits your home's style and functionality the best can take some doing when you have a specific budget in mind. Reach out to us at RWC Windows, Doors & More for professional guidance finding the perfect door for your price range.