Holiday Kitchens Cabinets in NJ
RWC Windows, Doors, Kitchens, and Baths is a proud retailer of Holiday Kitchen cabinetry in New Jersey. We carry the full line of cabinetry that provides Framed & Frameless A La Carte Construction as well as several different overlay, design, styles, finishes, and more. Learn more about Holiday Kitchens products at RWC below.
Request a Quote Today
Holiday Kitchens is a top-choice when it comes to custom cabinet manufacturers in the USA that provides customers with exceptional custom cabinet craftsmanship as well as offering a diverse selection of cabinetry designs. Cabinet products are designed by 200 talented employees to guarantee premier cabinets for your home.

Holiday Kitchens Cabinetry Available in NJ at RWC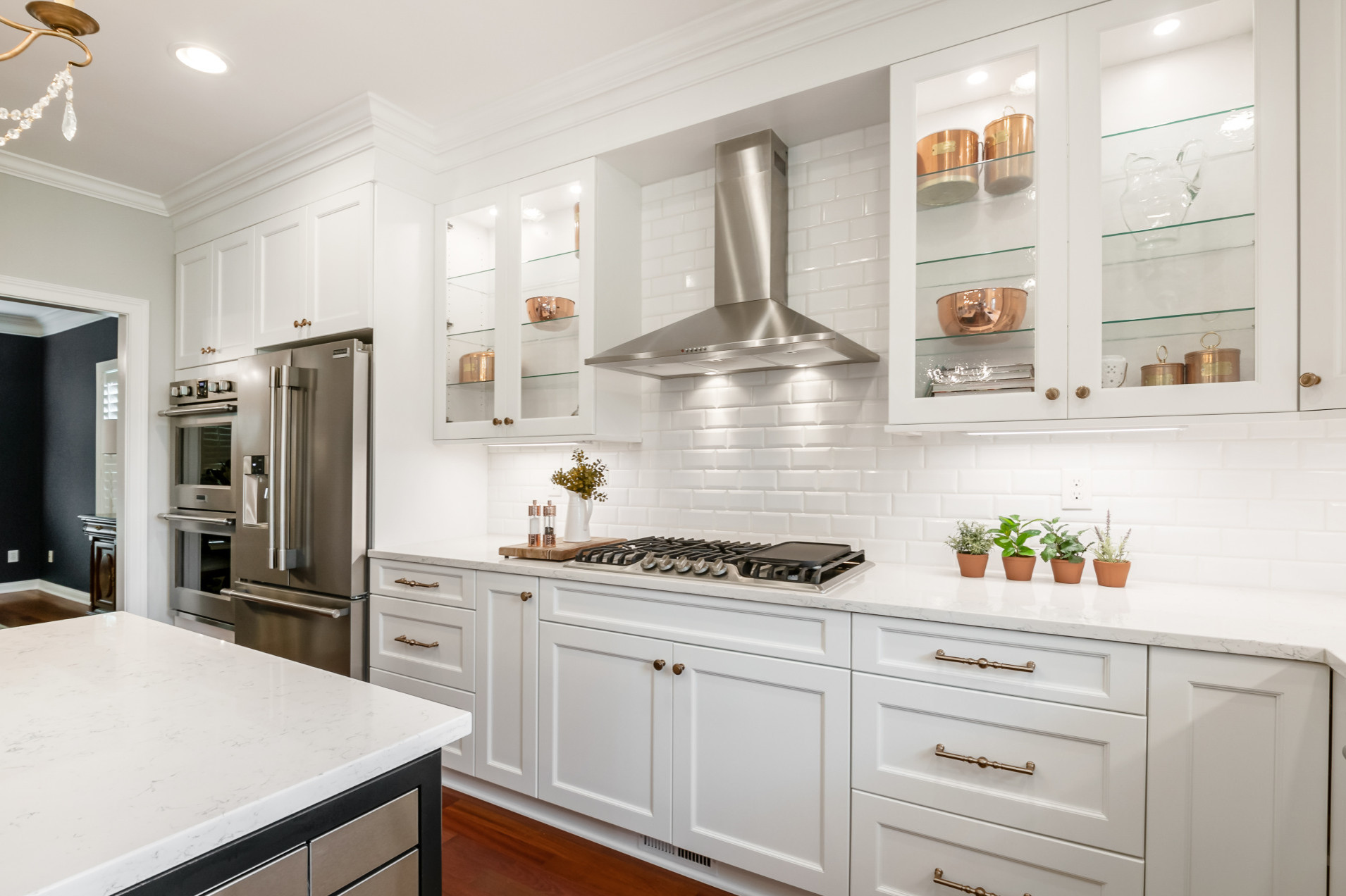 Frameless cabinets, also referred to as European-style cabinets, do not feature a front frame. This cabinet provides a contemporary style, maximized storage space, wider drawers and rollout shelves, as well as continuous symmetry of door and drawer lines.
Traditional framed cabinets feature a face frame on the cabinet box. Framed cabinetry can be used in any area of the home when utilizing one of the three variations that framed cabinetry offers: partial overlay, full overlay and inset.
Holiday Kitchens Product Gallery
Installation Services for Holiday Kitchens Products in NJ
Here at RWC, we provide replacement and several installation services with our team of professionals for all Holiday Kitchen cabinetry products. At our Caldwell showroom, our certified in-house specialists can offer their expertise to help you make the right decision for your home. Contact us today to learn more about our services in NJ.