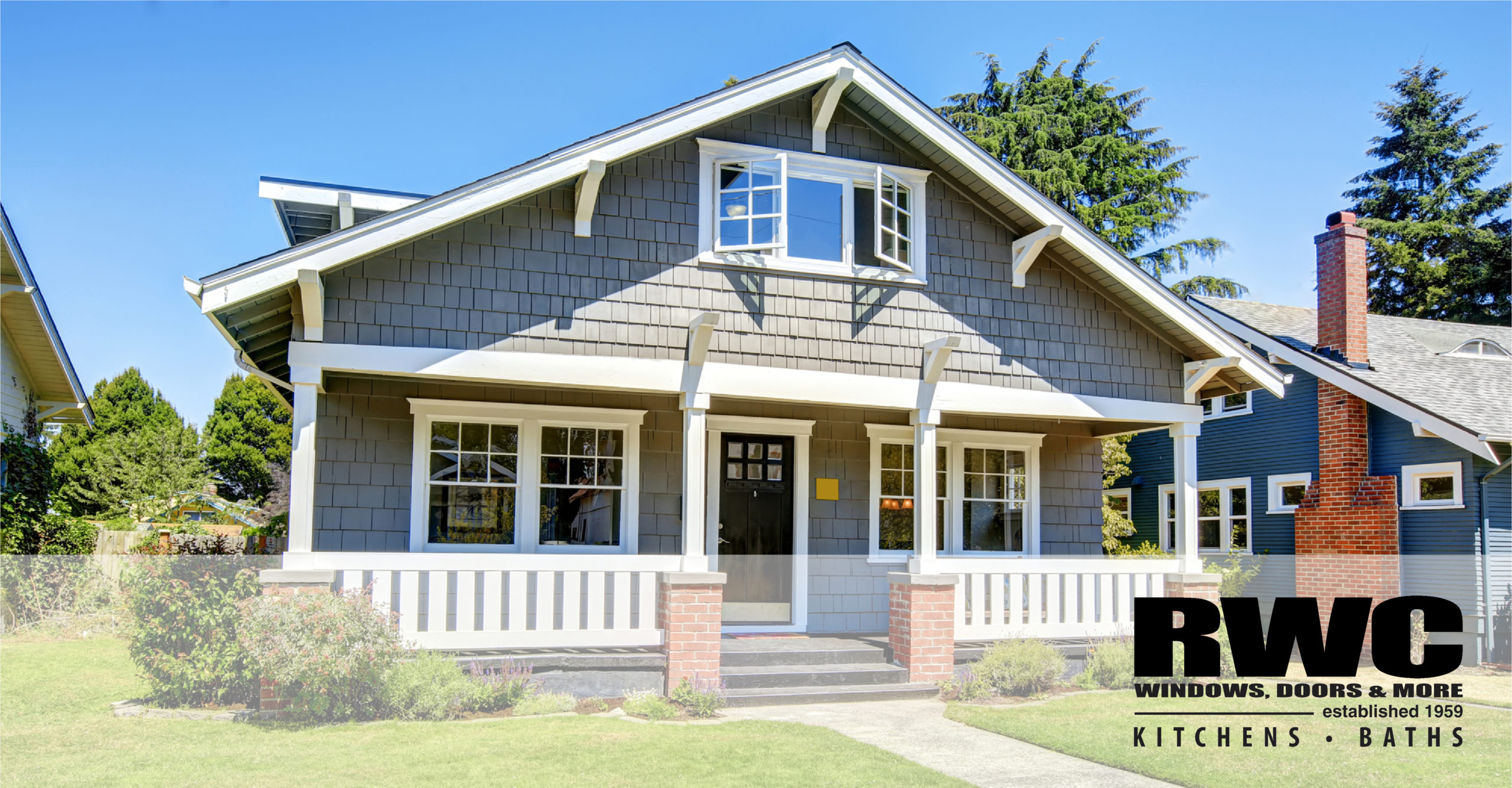 Tired of the way your home looks? It's a new season and you may be thinking about updating the exterior of your home. One of the quickest ways to do this is by considering modern exterior window trim ideas. You may be asking yourself, "Is exterior window trim necessary?" The answer: it depends. If you're looking to enhance the look of your home, there's nothing prettier than exterior window molding to showcase your style, taste, and add curb appeal.
Window trim helps cover the edge between the siding and window frame, which also protects the home from the elements. It also helps finish the look of your home, regardless of design preference. If you're looking to enhance the look of your home, consider exterior window trim.

What types of
exterior window trim material
should I use?
There are many types of exterior window trims. There's modern, craftsman, rustic, decorative, and colonial. These options also come in different exterior window trim material such as wood, vinyl, aluminum, or composite. Wood trim comes in a variety of choices including cedar, pine, redwood, and fir.
What Are The Most Popular Trim Types?
Modern
Modern trim is very smooth and forward-thinking. You'll see flat stock trim, thin window trim, picture frame trim, or modern bay window trim in this area.
Craftsman
This trim is usually wide and very pretty. There are different looks you can achieve with this type of trim such as plain flat front, straight with a curved edge, and more.
Rustic
This looks amazing on homes and buildings that love the exposed wood look. This type of trim is warm and inviting.
Decorative
A decorative window frame adds something extra to the curb appeal of a home. They are easy to install and customize.
Colonial
Colonial trim is good for homes with a stately look which includes historical homes. You'll find this look including wide trims and subtle curves.
One of the great things about exterior window trim is that it can be customized to meet all your needs. If replacing outdoor windows, considering an update to the trim should be included in the estimate.

How wide should an exterior window trim be?
Again, it depends. If the window trim is between 1 ½ and 2 ½ inches, a good standard to follow would be about twice the width of that for balance. Home design has its risks so it's always best to work with a professional.
When you're contemplating different design ideas, having some sort of inspiration usually helps. When you're getting into colors, monochromatic trim adds elegance, while high-contrast colors provide depth and interest. White always works well in helping other colors appear more vibrant. The main goal is to have an aesthetic that's pleasing to the eye.
Working with a team that can give you advice that points you in the right direction and can assist with the installation is key. When exploring decorative exterior window trim ideas,  it's important to make sure you understand the style of your home and what would look best. Every style of trim does not work well, and the goal is to enhance the look of your home for many years to come. Take some time to figure out what would look best and withstand different weather conditions best.
Takeaways
The 5 main types of window trim are modern, craftsman, rustic, decorative, and colonial

Exterior window trim should match the design of the home

Wood trim comes in a variety of choices
For more information on how we can help you develop the inspiration for updating the exterior of your home with the beautiful window trim, contact the team at RWC Windows, Doors, Kitchens and Baths to request a quote.