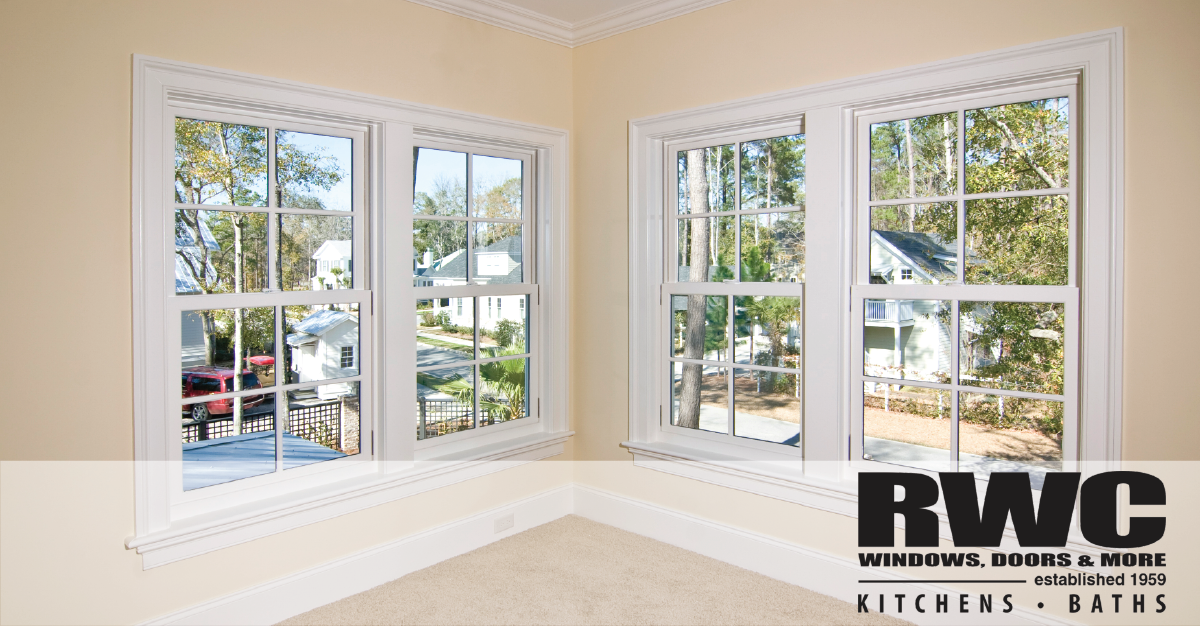 Outdoor window trim styles are selected to complement certain home features such as your siding, doors, and windows to achieve a particular architectural style or decorative appearance. But, According to Energy.gov, it is a combination of window elements that attribute to increased energy efficiency by acting to minimize gaps which allow air to enter or escape the home.
…there are a variety of options for consumers who are looking to improve the energy efficiency of their existing windows. Used individually or in combination, they can help to mitigate heat loss, reduce drafts, and generally make your home a more comfortable place to be this winter."
After deciding to replace the windows in your house, it is also a good idea to replace the window trim. In modern-styled windows, the window trim is a separate component that is nailed against the home's exterior sheathing, around the entire window. Its purpose is to act as an air and moisture barrier, and as a decorative addition to the windows appearance.
Good window trim prevents the backflow of water between the architectural components of a home. Consider these 4 exterior window trim styles to accentuate your home and increase the functioning of your window system.
Outdoor Window Trim Ideas & Styles
Provincial Architectural Trim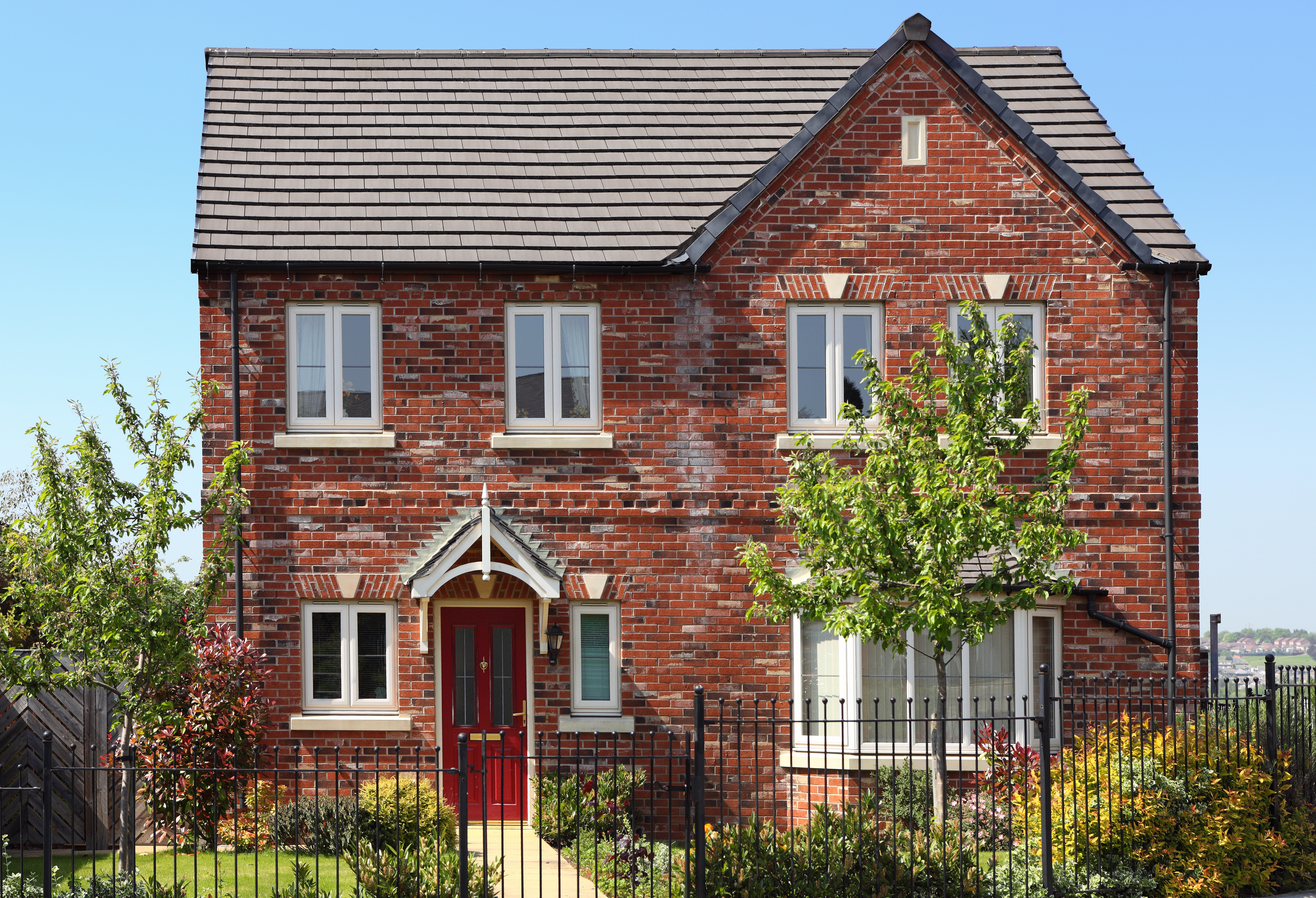 When considering simple, yet classic exterior window trim ideas for your home's exterior windows, the French Provincial style architectural trim will offer a balanced and symmetrical profile to homes with steep roofs, brick or stone exteriors, or porches with balustrades. Provincial trim is also seen on country style homes that feature more intricate architectural features. When you desire a country elegance as opposed to a city-modern style – especially on larger homes, provincial trim is a good choice.
Craftsman Style Window Trim
If your home is of a bungalow or Craftsman style with wide trim and window groupings, then the simple, clean lines of Craftsman style window trim is a good option. Similarly, any home with thick columns on the front porch and a low-pitched roof with wide eaves can benefit from this simple but elegant design style. Often a multi-piece trim is needed to create the wide and thick Craftsman style window trim.
Classic Ranch Exterior Trim
Ranch homes are distinguished by a casual and low profile and typically feature a "U" or "L" shaped layout. Likewise, the Ranch style trim has a modern look with little embellishment, to flow naturally with the clean lines of this architectural style. Since these homes have larger, horizontal glass spans, the window trim is simple and unobtrusive.
Colonial Style Window Trim
The distinct side-gabled roof and double-hung windows that are evenly-spaced on Colonial style architecture may also feature angle-shaped and curved exterior window trim. Yet, any home that features multi-paned windows in a symmetrical grouping can benefit from this style of window trim. A good choice to accentuate these homes is to select trim that features flat casing with a crown and sill.
Exterior Trim Options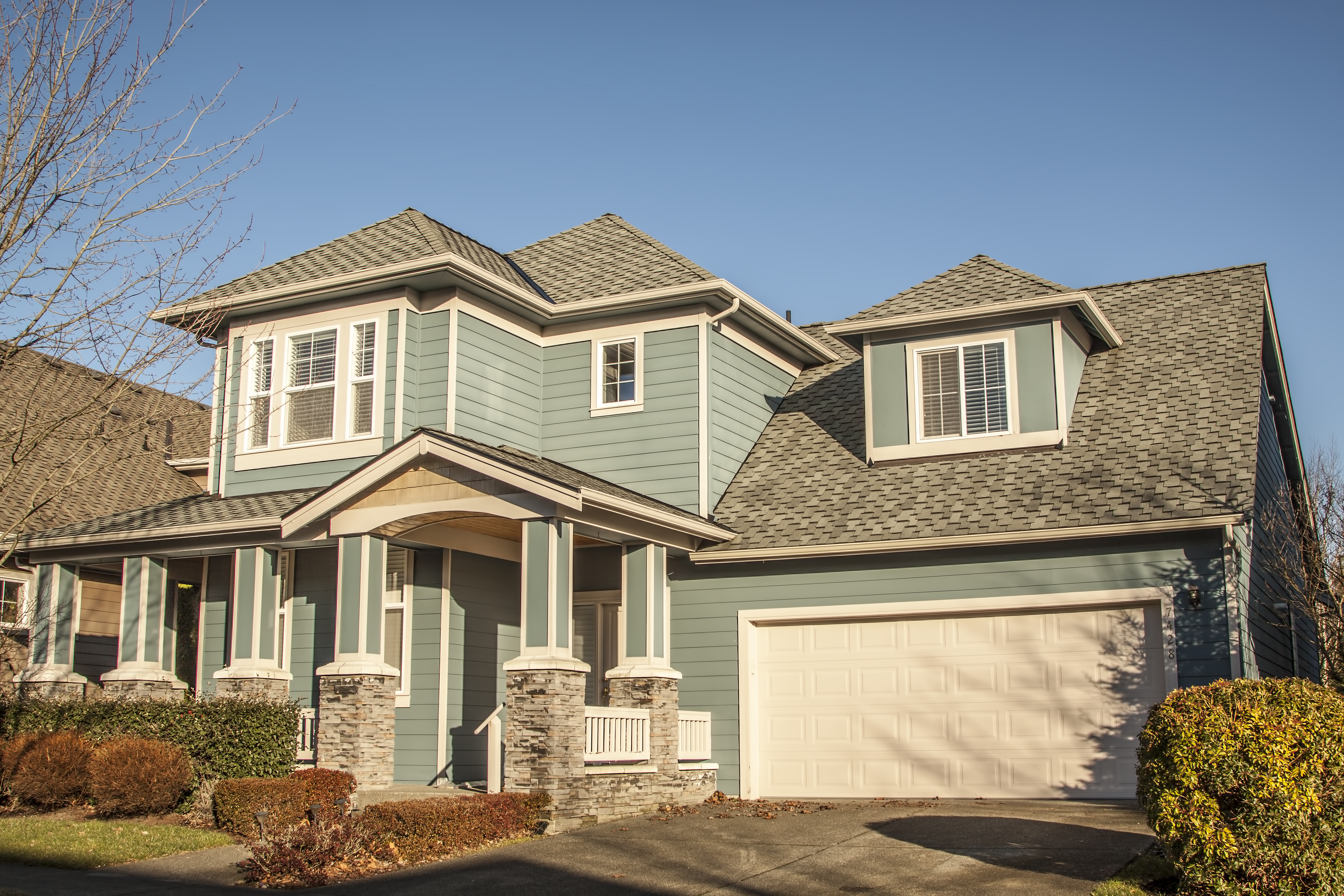 Once the homeowner has mated the right trim style with the home's architectural look, there are exterior window trim options including materials such as wood, low maintenance aluminum, or composite that are durable and maintenance free. Often the paint finish options will match the home's door and window frame colors, but the visual appeal can be increased with a contrasting window trim color. Consider each element of your window trim, including:
S

tyle

(Provincial, Classic Ranch, Craftsman Exterior Style, etc.)

Exterior Window Trim M

aterial

Finish Color

Sill Options
For highly-modern homes or distinctive styles such as Victorian homes, custom trim profiles can be manufactured to suit a unique decorative approach. Window trim options are the perfect way to reflect your personal taste and to create the right look for your home.
Takeaways
A professional window trim installation will increase the home's energy performance.

When replacing your home's windows, consider replacing the exterior window trim.

Window trim architectural styles can crossover to fit any home's exterior features.

A contrasting window trim adds a visual excitement to a home's exterior.
When considering a window replacement project or when looking to update your home's curb appeal with modern exterior window trim ideas, color, and material, contact RWC. We provide full-service window and door design consulting and installation, along with bathroom and kitchen remodeling to homeowners in northern New Jersey.
*The article below has been updated and was originally written in May 2017.*
The trim you choose for your windows can make a big difference in the overall look of your home. With the variety of styles to consider, you may want to learn more about window trim styles so you can make a decision based on what will go well with the decor in your home. The style of your home matters, as different styles will match your home while others won't. If you aren't sure what window trim styles work in your home, it's time to do some research about window trim.
Window trim for your home can be made out of several different kinds of wood. Fir, pine, redwood, and cedar are four popular wood choices of exterior window trim for your home. Other materials used for window trim can include synthetic materials, bamboo, or vinyl. The most popular material used in exterior window trim is wood, and the different finish options make wood the most versatile window trim option for homeowners.
Knowing the Style of Your Home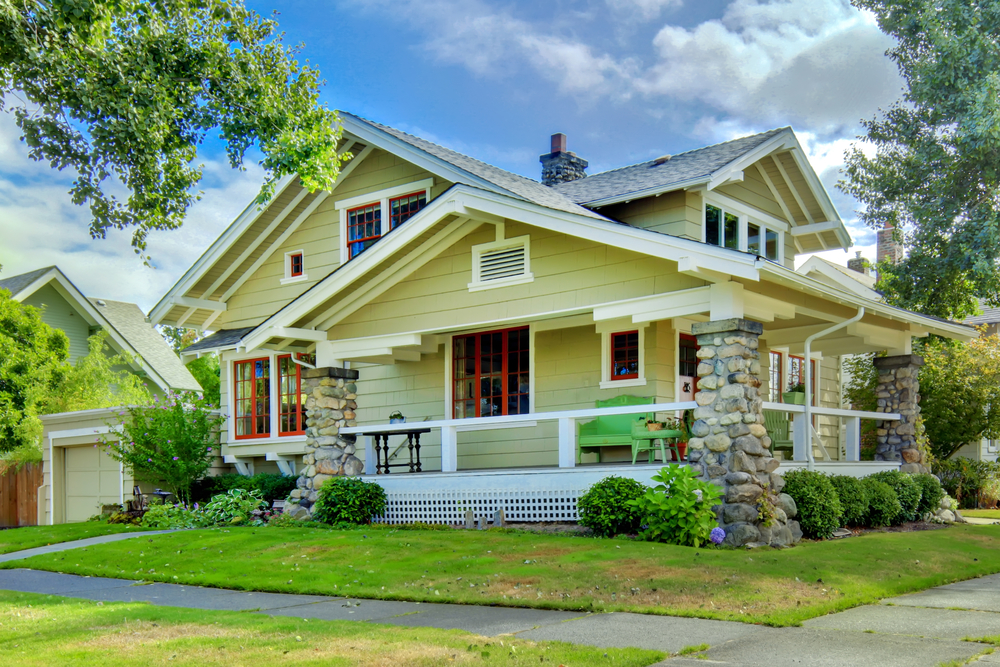 The style of homes in the United States coincide with the variety of window trims available. Between Ranch, Craftsman, Provincial, or Colonial, it's possible to determine which type of home you have by the exterior style, the number of floors, and the decor. Colonial homes are generally those that are rectangular and have a second floor with bedrooms. Ranch homes are generally one story with a built-in garage. Craftsman homes tend to have a wide front porch, a second floor but with low hung eaves. Provincial style homes are usually brick or stone, with a lavish, intricate design. While there are other styles of homes found in the US, these are some of the most commonly found throughout the country.
Prefinishing
Options for
Window
Trim
When you want to choose the specific color of your exterior window trim, you can make your finishing choice right in the showroom of RWC Windows, Doors & More. You have the option of having your window trim treated any tone or color that you want with the help of RWC. You can have your exterior window trim samples hand painted right in front of you in the showroom so that you can be sure of the color and style you are getting.
You can also opt for exterior window trim that is already stained or painted and ready to hang. Window trim that is already finished for you can offer you time savings and give your windows a uniform look.
Curved
Trim
for
Window
Trim
There are options when you need curved window trim to finish your windows. Whether you choose a flexible trim to give your window the perfect look, or you have window trim specifically designed for your window, you have choices. Pine can be used when a slight curve is needed, as pine window trim is quite flexible. Talk with your window treatment specialist at RWC to determine how you can properly trim out your windows.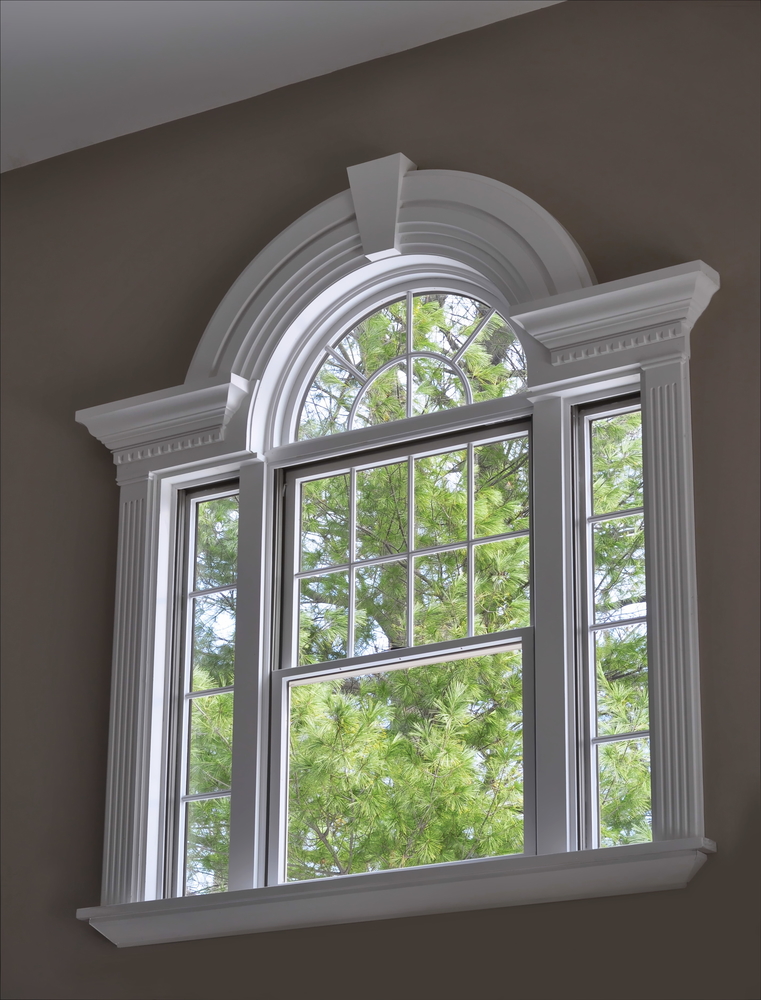 The Four Basic Exterior 
Window
Trim
Styles
There are four main window trim styles that include:
Colonial

window

trim

is used in colonial style homes and some farm homes to give your home a traditional look.

Craftsman

window

trim

is a perfect

trim

for Craftsman style or Prairie style homes.

Ranch

window

trim

is traditionally used on Ranch style homes.

Provincial

window

trim

is used on country styled, or French provincial homes.
If you need new windows or trim for your home in Caldwell, NJ or the surrounding area, it's time to call RWC Windows, Doors & More at 973-435-4230 to see how we can help you make your home look great again.