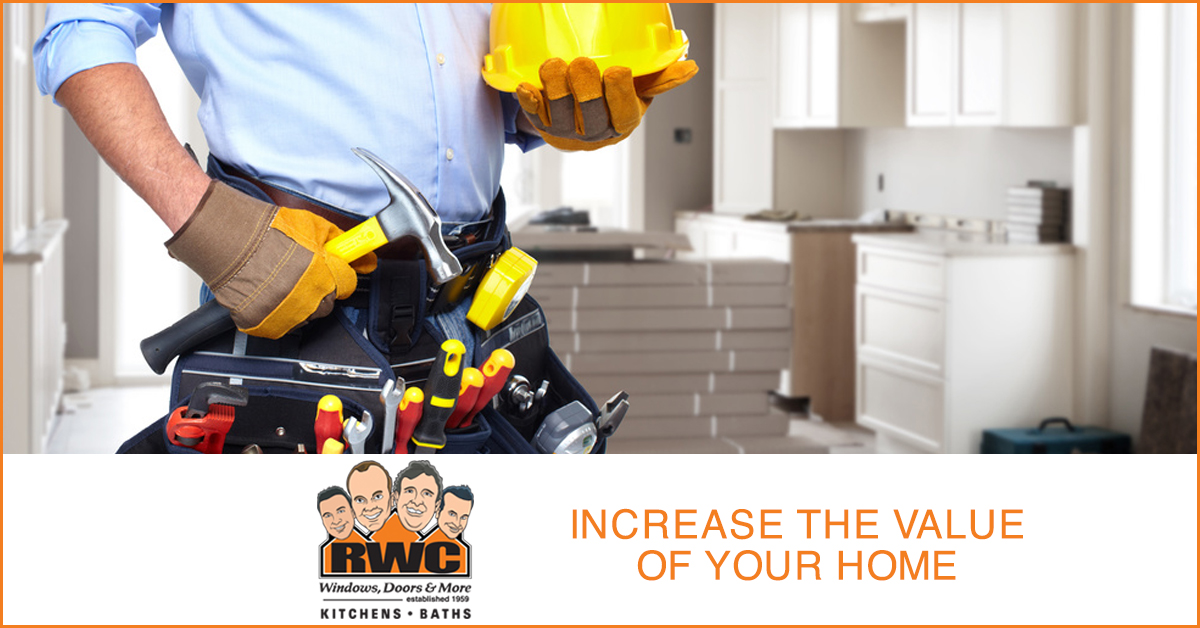 When you purchased your home, it was probably the home of your dreams.  It fit all of your needs and was just right for your family.  Time has moved on, and you're starting to notice that your home doesn't fit your needs like it used to.  You may even be thinking about putting it on the market and finding a new home, but you may not have to take that drastic a step just yet.
It may be time to look at some fun renovations that can make your home fit your needs once again. Even better, it can increase your home's value for when it comes time to take out an equity loan or get better bids when you sell your home.  Here are some fun renovations that will put the sparkle back into your home while helping your home increase in value in the long run.
Kitchen
Some people advise to skip an expensive kitchen remodel, and it's true that going overboard with a luxury kitchen remodel may not earn you the return on investment you'd like, but a kitchen remodel can still offer a great deal of value if you focus on the important aspects.  U.S. News and World Report had an article on renovations that showed that homeowners who perform a minor kitchen remodel can see an 82.7 percent return on investment.
One of the reasons you may be unhappy with your home is that the kitchen feels cluttered and the flow is wrong.  Some areas to focus on with your kitchen remodel include layout, cabinetry, adding an island, and making more space for storage.  These minor renovation projects will help improve the flow of your space, and make it more useable for your family.  You'll be able to finally pick up the extra gadgets and gizmos you've always wanted for cooking, but never had a place to put.  Plus, people love updated kitchens.
Bathroom
People love kitchens, but they also love bathrooms.  This is where you go to relax in a hot shower or get ready for the day.  A bathroom remodel is another excellent investment to increase value in your home.  You can install a new bathtub or even an enclosed shower, add beautiful tile, get a new countertop, update your fixtures, and more, to give your bathroom a facelift that makes it feel more like a luxury spa than a room in your home.
Not only are you increasing your home's value and the usefulness of the space, but you may also be saving yourself money in the long run.  New shower, sink, and toilet fixtures are often more efficient than your old fixtures when it comes to water conservation.  This means that your family will be using less water in their daily routines than before, and your water bill will decrease.
Curb Appeal
Maybe you're pretty happy with your home's layout and setup.  You might even think that nothing needs to be done with it and that there aren't any ways to improve the value of your home.  Perhaps it is time to stop thinking about inside the home, and step outside.
Your home's entryway may need an update.  Believe it or not, the same article from U.S. News and World Report shows that front door replacements net a 96.6 percent return on investment with just that one small update.
Real estate agents aren't crazy when they talk about curb appeal.  The way your home looks on the outside influences the first impression that others will get from your home. If it doesn't look welcoming or inviting, potential buyers may not even step inside to see how amazing it looks.  Giving the front of your home a facelift not only helps to increase your home's value for that day when you may put it on the market, but it also gives you a home you can be proud to show off.
RWC is here for you when it comes time to finding ways to increase the value of your home.  Our company is different in that we take the time to listen to what our customers need and want, and help you to find the solutions that will work in your current home that makes it better.  We handle everything in-house for you, and all of our installers are factory trained to know the right way to go about your installation.
No matter if you're looking to complete a small project, like a new door, or large project, like revamping your kitchen layout, we're here for you.  Check out our services to see how we can help you to turn your old home into the home of your dreams.
RWC has been relieving home improvement stress since 1959. Call us today or visit us on the web for your free consultation!