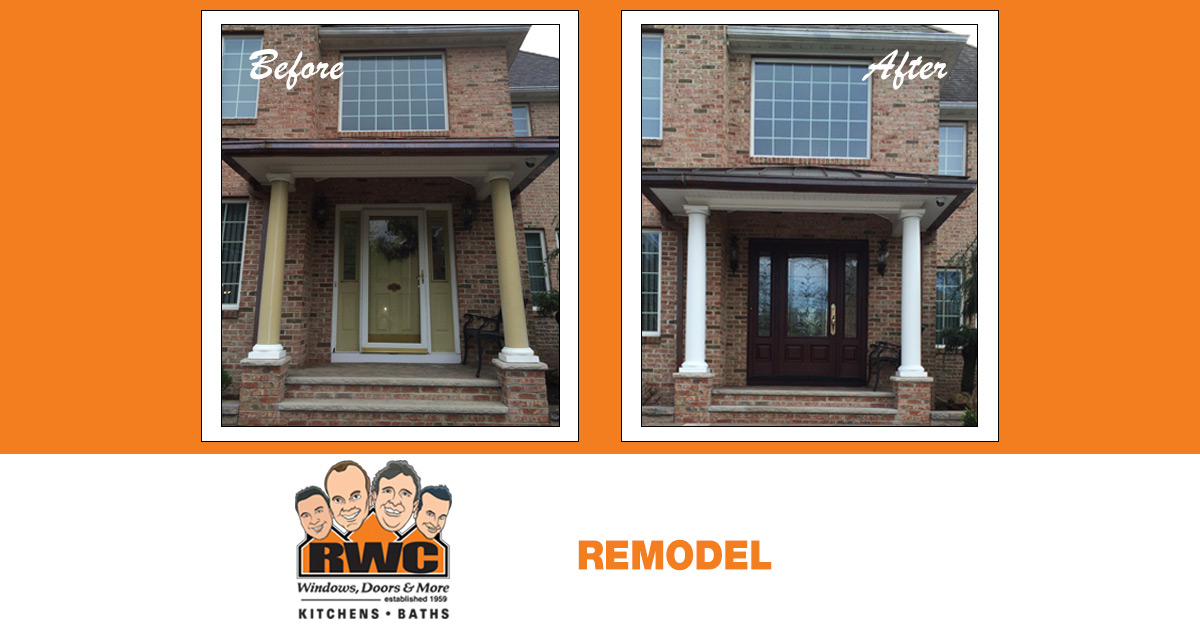 We at RWC want to be your one-stop shop for your windows, doors, and other remodeling projects. We're a family-owned company that has been in business since 1959. Some of the things that separate us from our competitors are that we listen to and educate our customers. We want you to come to us with your ideas for how you'd like your home to look and feel, and then we will help to educate you on your available choices while staying within your budget.
You can count on us for your home's windows, decorative glass, doors, and pre-finishings, along with kitchen and bathroom remodels.  We also work on commercial windows and doors for your business's needs. Below is a recent project that highlights how one project can change the way that you look at your home.
This project involved our company removing the old outdated door and replacing it with a beautiful new door that changed the whole front profile of the home.
This project involved:
Therma-Tru Classic-Craft ¾ View Door with Sidelites
Mahogany Wood Grain Fiberglass with ¾ Bella Water Glass
Custom stained by RWC
New Emtek Hardware and Doorbell
New sub-sill cover
Therma-Tru Classic-Craft doors are built to last. These doors offer a classic design that is created by blending the beauty of a douglas fir with the durability of fiberglass. This is a sturdy door that will withstand the test of time. Another point to mention that helps to draw this look together is the custom staining that we did with this door install.
We're able to help you pick a color that truly brings out the beauty of your home without having to make you pick a model color that is offered by the door company. The previous color did not add to the stately grace of the home, but this customized color does this nicely. This is truly personalized for your style and home coloring. The updated look is rounded out nicely with the Bella Water Glass, Emtek hardware and doorbell, and the sub-sill cover.
When looking at the home remodeled in Little Falls, NJ, you can see that this simple update made a huge difference in the presence of the home. You may not realize the curb appeal that can be added with something as simple as a door update, but these before and after pictures help to tell the tale. Imagine how we could change the way you see your home.
If you like what you see, or you're interested in visiting our showroom for a free consultation, give us a call, contact us online, or just stop on in!