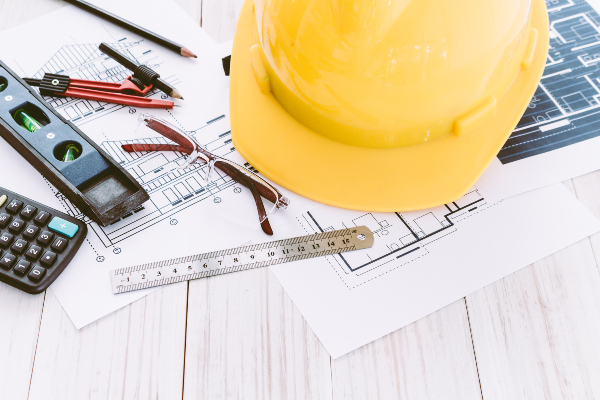 Planning a home improvement project can be intimidating – you have to think about exactly what you want to accomplish, while also planning around construction and ensuring that your family can still be comfortable in your home while the work is being done. At RWC, we don't want confusion about permits to add to your stress, so we've created this guide to help clear things up in terms of the services we provide and when you might need a permit in NJ. Remember that permit requirements differ based on the town you reside in. We encourage you to contact your town's building department for more information about the particular permit you may need.
Why Do I Need a Permit to Update My Home in NJ?
When planning to install new windows or remodel your bathroom, you might wonder why you need a permit. Towns throughout the state require permits for construction projects in accordance with the Uniform Construction Code of the State of New Jersey (UCC). This statewide code was signed into law in 1975 and has been maintained and updated over the years to ensure that construction projects in New Jersey are completed safely. The UCC contains technical subcodes referencing national performance standards for technical processes completed during a home renovation project. The UCC is upheld by those involved in all parts of a renovation process, including municipal officials, construction officials, subcode officials, and inspectors. Some towns have their own department dedicated to enforcing the UCC. Their other responsibilities in the town may include:
Issuing permits

Scheduling and conducting inspections

Condemning properties

Registering contractors who are not yet state-licensed
Although it might seem like a hassle, permits ensure that work is completed safely for both your contractor and your family. When work is completed according to state codes, you can trust that elements of your project, like plumbing, gas, and electrical work, were completed according to the right safety regulations. Smaller-scale projects, like painting a room in your home, repaving your driveway, or installing new flooring, do not usually require a permit. 
Permits for Window Replacement and Installation in NJ
Those looking to modernize and refresh the exterior of their home in NJ have convenient access to our window installation and replacement services, with window products from the top brands on display at our West Caldwell showroom. But how do you know if you need a permit for your windows project in NJ? In most cases, a permit is not required if you are planning a direct window replacement – when the size of the window space does not change (or when window inserts are fitted directly into the previous window frame). If you are changing the size of your windows, you will need a permit because your wall structure is also changing. If any electrical work is included in your window project, you will need an electrical permit. 
Permits for Door Replacement and Installation in NJ
Our team at RWC has experience installing and replacing all types of doors, including entry doors, patio doors, and storm doors in NJ. We also provide hardware from top brands such as Yale, Schlage, Emtek, and Baldwin. Door permit requirements are similar to windows in that you do not normally need a permit if you plan a direct door replacement with no sizing change. You should not need a permit if you are replacing the glass portions of an exterior door. Types of projects like those listed above are considered to be "ordinary" and do not require a permit since no change to the wall/structure of the house needs to be made. A more significant project which would require a permit in terms of doors would be the addition of a door where there was not one before, as this would require cutting a hole in the wall of the home. If you plan on enlarging your door, whether the project is focused on your entry door or backyard patio doors, you will need a permit due to the necessary wall alterations.
Permits for Kitchen Remodeling Projects in NJ
Regarding permits, kitchen and bathroom projects are a bit more complex than windows and doors. This is because these types of projects have many moving parts and often require plumbing and electrical work (if a full remodel is planned). Smaller kitchen projects, like removing and replacing cabinets in the same location or replacing a faucet, do not require a permit. If you are planning a small update and wondering whether or not a permit is required, it is best to call your town's Building Department and confirm before you get started. Certain aspects of a kitchen remodeling project will require a permit to follow all relevant construction codes properly.
Door and window work

– As we discussed above, direct door and window replacements do not normally require a permit. However, if you are changing the size of doors or windows in your new kitchen, or creating space for a new window or door, you will need a permit from the town. 

Electrical work

– New lighting in your kitchen will require a permit, along with rewiring your kitchen for a new appliance. Permit requirements in this area are usually more strict because there is a high risk of fire if electrical work is not up to code. 

Plumbing work

– Plumbing permits will be needed for certain aspects of your kitchen remodel, such as adding a new sink, changing the location of your sink, and adapting sewer lines. 

Building permits

– The last of the three types of permits normally needed for a kitchen project (along with electrical and plumbing permits) is a building permit. You will need this type of permit for your kitchen project in NJ if you are taking down a wall or making other changes to the structure of your home. A building permit is also needed for flooring and tile updates. This is all to ensure that your kitchen updates will not compromise the structural integrity of your home. 
This may all seem complicated, but obtaining a permit is a simple process that is essential to any successful renovation project. Please contact your town for more specific information about the permit process and costs. 
Permits for Bathroom Remodeling Projects in NJ
If you plan to make a minor bathroom update in your home, such as directly replacing your faucet or toilet, you will not need a permit. However, just like with kitchen remodels in NJ, larger bathroom updates will require a permit so that all work completed is done so in accordance with the UCC. A permit will be required in NJ for more extensive updates, such as changing the fixtures' locations or altering your bathroom's floor plan. You will need some combination of electrical, plumbing, or building permits if you are planning the following updates as part of your bathroom renovation:
Changing the location of bathroom fixtures such as your sink, toilet, or shower/bath

Structural changes to the bathroom walls

Installing new electrical wiring/adding circuits

Adding skylights

Adding new doors or windows

Putting in a new water heater
By default, most bathroom remodels in NJ will require a permit of some kind because they normally involve plumbing or electrical work. Whether working with a contractor or planning a DIY project, you should contact your town's Building Department to ensure you have the permits you need before you start. RWC is licensed and certified to perform permit work in New Jersey and will ensure that every part of your home remodeling project is completed safely. 
How Do I Get a Permit for my NJ Renovation Project?
In most cases, you can obtain a permit for your kitchen, bathroom, windows, or door project through your town's Building Department. Each town is slightly different, so the exact process may vary depending on where you live. Your town's officials will also let you know when you need to schedule inspections of the space you plan to renovate. Once your permit has been paid for and approved, you should be ready to start your project! We advise you to be wary of any contractors who dismiss the need for permits or insist on operating without them – this is a sign that they may regularly perform unsafe and unregulated work. Working with a licensed and certified team like ours at RWC is the best way to ensure that your project will be completed according to state codes and safety standards.
Get Your Next Home Project Done Right with RWC
Homeowners planning a kitchen, bathroom, windows, or doors project in NJ can trust RWC to help them get the job done right. We will gladly answer any questions you have about permit requirements for your project and will walk you through our showroom so you can choose the products and brands that best reflect your vision. We take the stress out of home remodeling by providing comprehensive and transparent service while maintaining communication with our clients throughout the project. We would love to hear about your next project and help you get started – contact us by calling (973) 227-7123 to schedule a free consultation today!