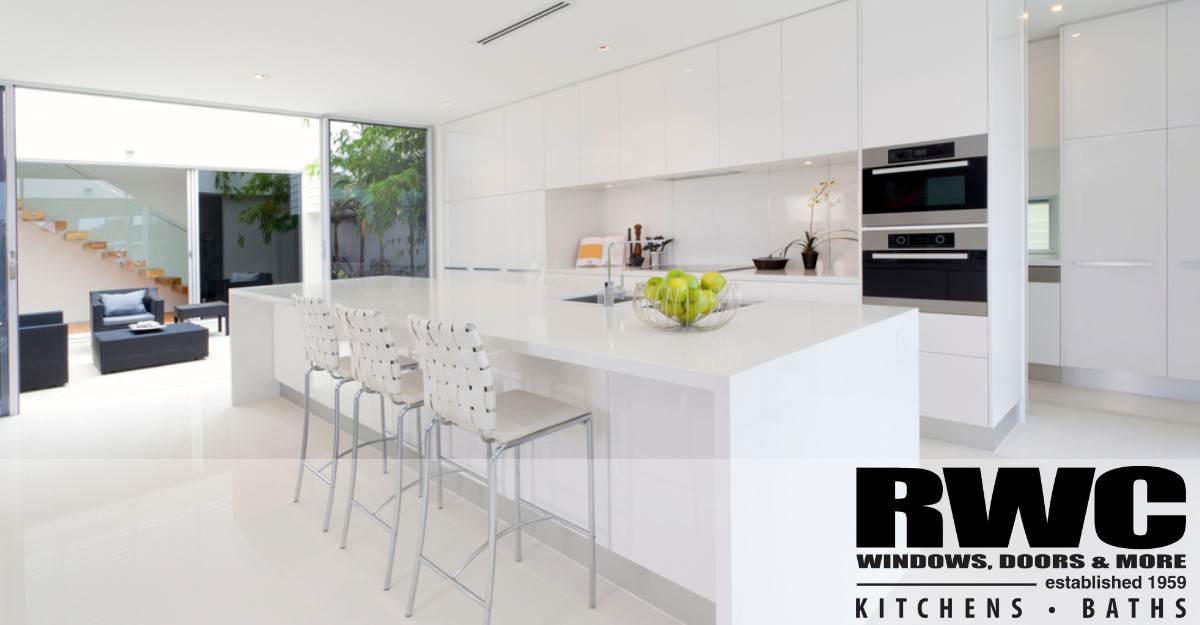 Modern homes are increasingly moving away from traditional architecture concepts. Instead, homes are integrating features that add comfort, convenience, and design.These tactics make home modernization an attractive and exciting upgrade. You can modernize your home to reflect contemporary living by using creative finishes, practical and low-maintenance materials, and modern amenities to improve your home's efficiency.
A modern home foregoes excess frills to focus on fusing functionality. If you want to discover how to make a house look modern, here are 7 upgrades to modernize your home.

Beautify With a Stunning Fireplace
If your home already has a fireplace, there are several ways to take it from lackluster to a high-impact, visual focal point. One home improvement project is to remove the traditional brick mantel and replace it with a brushed steel floating mantel. If your fireplace hearth is damaged, consider demolishing the existing fireplace and replacing it with a modern fireplace that features:
no venting or chimney requirements,

clean burning without smoke or odor, and

frameless, linear designs from 30″ to 100″ long.
Modernize Your Countertops
As the number one kitchen improvement project, countertops have been reimagined in modern homes. There are several countertop material choices that can instantly take your kitchen into the next generation, including concrete, tinted glass, and stainless steel. But what really distinguishes the modern countertop is the ability to integrate other things into it, like burners or hidden storage. Additionally, the use of contrasting colors or patterns has become increasingly popular to add flair and flavor to a classic kitchen.
Another growing trend in countertops is using lighter, engineered materials instead of heavy, cumbersome stones and marbles.
High-tech Bathroom Makeovers
A modern bathroom lifts form and function to a high level, and with today's innovative materials and high-tech features, you can have both bathroom luxury and cutting-edge design. Here are some things to take your bathroom from mundane to modern:
Warmer brass/gold vintage fixtures with touchless technology;

Glass-enclosed shower systems with rain shower heads;

Stand-alone soaking tubs with whirlpool jets
Upgrade Your Front Door
Homeowners can go decades without paying attention to their home's front entry door. For a fresh architectural update, exceptional curb appeal and better energy efficiency, replace your front door with a striking option that can increase your home's resale value:
Boldly painted steel Craftsman style entry door

Woodgrain fiberglass door with sidelights
Add Floating Storage
A common theme between many households: more stuff, less space. Solve this problem by adding interlocking, floating storage mounted on walls or ceilings. These unique organizers take advantage of horizontal unused space in kitchens and bathrooms, and although they have been around for a while, have been growing in popularity lately. Another one of our articles covers the kitchen open shelving trend in depth. Take floating storage one step further and regain floor real estate by installing a freestanding shower stall.
Remodel the Kitchen
According to Forbes.com, "The kitchen is the most popular room of the home to renovate…and those who choose to remodel the heart of their home have some definite preferences. After all, the No. 1 reason they choose to renovate this area is no longer being able to stand the old kitchen."
The most sought after kitchen renovations are new countertops, backsplash, sinks, and faucets. And when you add trending kitchen electronics, you take your home from modest to modern. Consider the following must-have appliances for a modern kitchen:
French-door oven

Induction cooking with touch controls

Countertop Beer Brewing

4-door Refrigerators storage zones




Replace your Flooring

Don't neglect your bathroom or kitchen floors when modernizing your home. A popular trend is the low-maintenance of luxury vinyl flooring, available in tiles or planks. This is the best way to get the realistic look of wood, the warmth of leather, or the nuanced patterns of patina metal.

Takeaways

Popular kitchen redos: new countertops, backsplash, sinks, and faucets

Upgrade your front doors, add a fireplace or replace your floors to modernize

Modern homes integrate comfort, convenience, and design style

Are you ready to modernize your home and take advantage of exciting new materials, modern color combinations, and breathtaking finishes? Contact RWC to get started today!