This is part two of a four part series on remodeling your bathroom. Learn how to plan your bathroom renovation here.
Your simple bathroom remodel can add value to your home, but it's important to stay within a budget if you want to recoup your investment someday. In general, your master bathroom remodel cost should be between 5-10% of the total value of your home. If you spend more than that, it is unlikely that you will get your money back when you decide to sell your home. The cost of your project will vary greatly depending on a variety of factors. You can keep costs down by keeping your design simple, using materials that are less expensive, and using the same layout as before.
Controlling the Cost of Your Bathroom Remodel Starts with the Design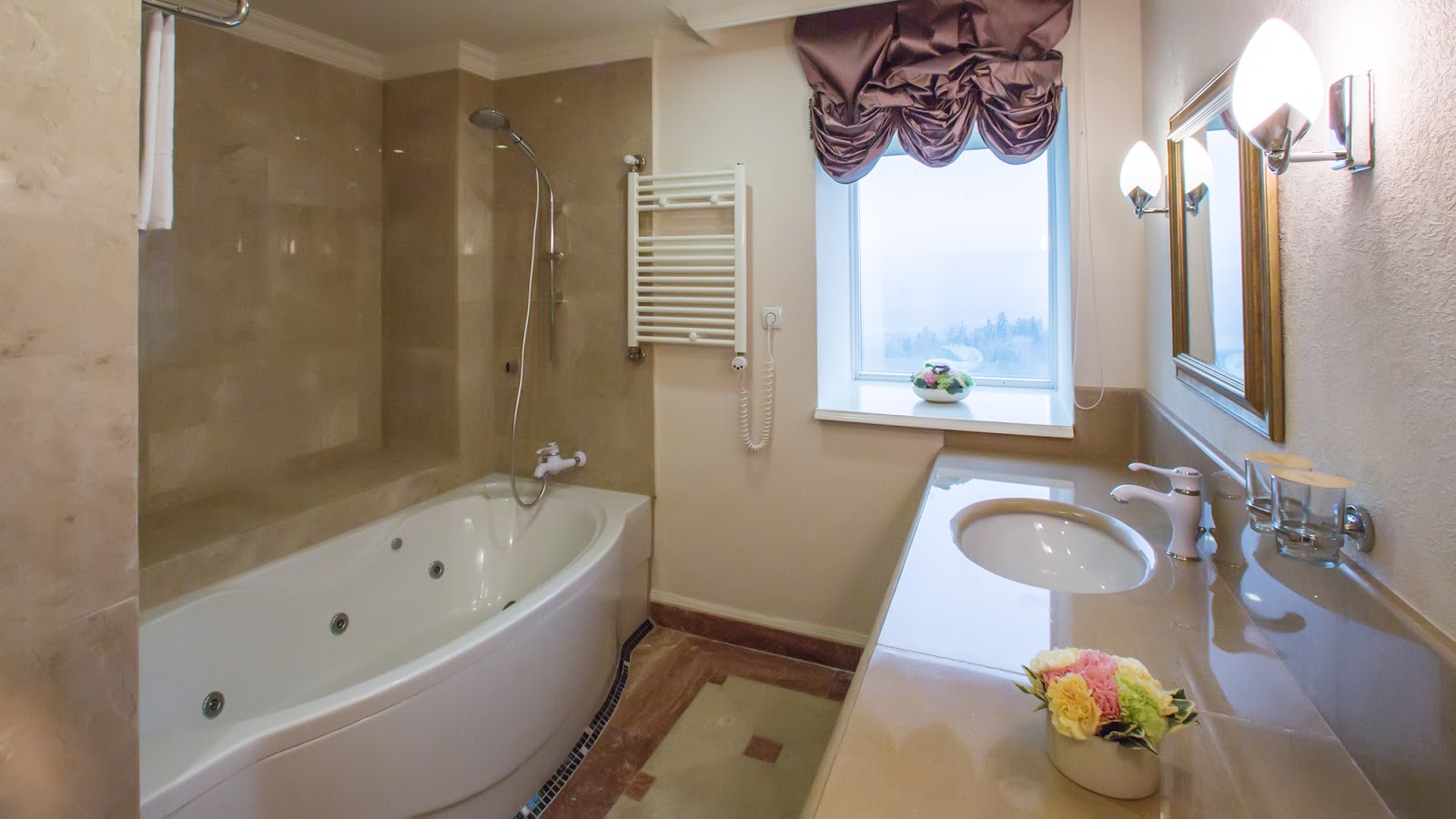 When you want to completely gut your bathroom, moving electrical work and plumbing, this will cost more money than if your design relies on a similar layout. Pay attention to your design, and look for ways to keep the plumbing where it is or the electrical work intact. While you may have to move one or the other, you can keep costs down by designing your bathroom in a way that uses the existing plumbing and wiring.
Your bathroom remodel involves choosing materials that will look great together. If you are on a tight budget, you can keep costs down by going with less expensive materials to remodel your bathroom. You can also mix materials that are less expensive with products that are of better quality. If you love a particular counter top but it seems too expensive, a cheaper floor may allow you to purchase the counter you want.
If you are remodeling your master bathroom, keep in mind that this should be a bathroom design that you love. If you want to a more expensive material in your master bathroom, find ways to cut down on costs in other areas.
Keep Your Bathroom Layout Simple
If your bathroom remodeling contractors need to tear down your bathroom down to the studs, this is going to be a more expensive remodel than if you keep the layout similar to the current design. While you may need to change the layout, keep it simple to reduce costs. If you have some room in your budget, you'll be able to play around with bathroom remodeling ideas and designs.
As you plan your bathroom remodel, keep in mind that you have some control over the cost of the entire project. While it's hard to pinpoint an exact dollar amount for the remodel, the following factors will influence the total cost of the renovation:
The scope of the project matters. Keep walls, plumbing, and electrical work in place to keep costs down.
The materials you choose have a direct impact on your price.
If the contractor finds a problem that needs to be addressed, the cost of your renovation will go up.
A bathroom renovation is a great project to improve the look and the value of your home. In order to make your renovation worth the cost, choose materials that go with the overall look of your home. You don't want to use high-end materials in a modest home that has lower end materials throughout. In the reverse, you don't want to use cheap materials in a luxury home.
When you are ready to start choosing materials for your bathroom remodeling in NJ, it's time to call RWC Windows, Doors & More at 973-227-7123 to learn what your choices are. If you live in West Caldwell, New Jersey and the surrounding area, we are ready to meet with you to talk about plans for your bathroom remodel.