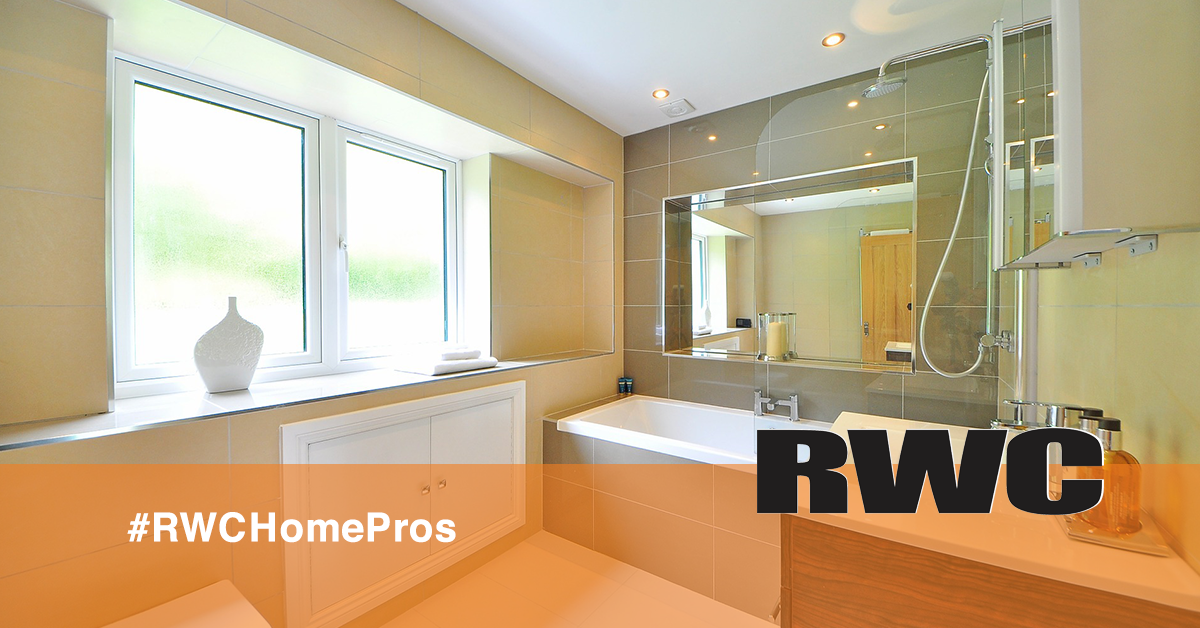 The bathroom might seem like an unlikely place for design and decor trends, but this area has seen a surge in innovation over the last few years. Many new ideas in finishes have arrived, as well as an upsurge in the popularity of natural stone tiles. Topping this off is a change in how tubs and showers are built.  Let's explore some of the latest trends.
Paint
Even the best bathrooms have some areas that are painted instead of tiled. In some cases, the only paint is on the ceiling; but in others, it covers at least one wall and usually more.
The latest trend in paint is the eggshell finish. It is described by Rodda Paint, a paint manufacturer, as being halfway between satin and semi-gloss. Uniquely, it looks flat when viewed straight-on, but slightly glossy if it is seen from a sharp or low angle. Its main benefit is practical; an eggshell finish in bathroom environments is easy to wash and releases dirt far better than matte options.
Colors have been more predictable this year, with a preference for relaxing hues.  Good Housekeeping's list of the 12 best colors for bathrooms includes several shades of light blue along with many beiges. It does note, however, that not all people want the "relaxing, spa-like experience." For those contrary to light colors, it mentions the bold option of black offset by white or neutral tiles for a dramatic look.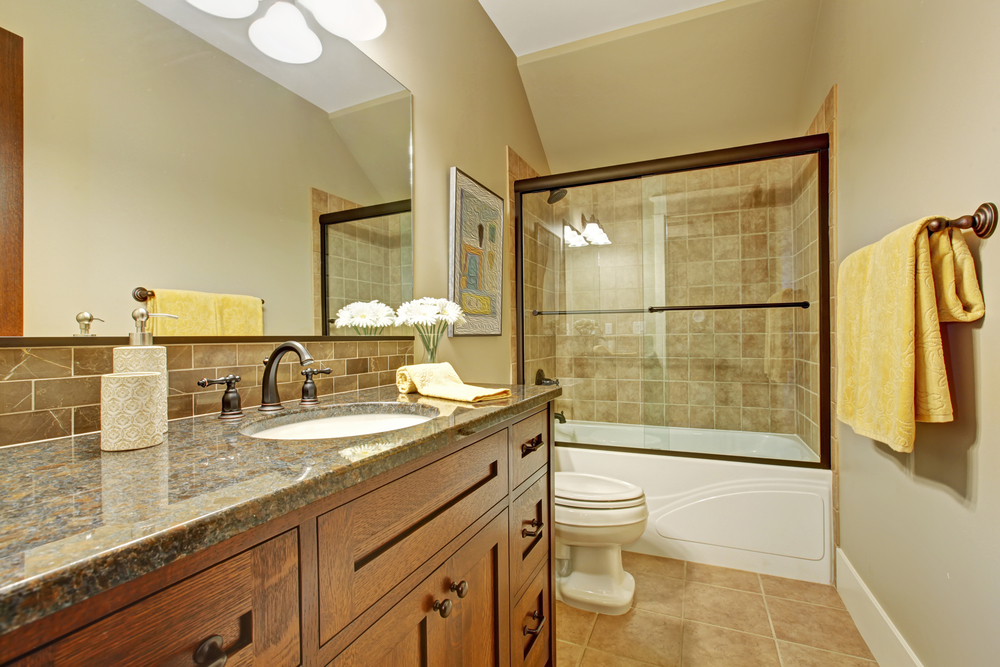 Bathroom Tile
Natural looks have taken the floor – and the walls, and the shower enclosures by storm! In the most upscale bathrooms, large-format, natural stone tiles are ruling supreme. Typically, the tiles are tan or brown stone, bringing a neutral and calm feeling to the room. It's also a big improvement over the garishly-colored and patterned looks of the past. Matte bathroom tile finishes are often used for the walls and other areas that do not need to be completely waterproof, though even these are almost surely treated to resist moisture penetration.
Showers and Tubs
While guest bathrooms still tend to use the old-fashioned tub/shower combo, the same is not true of master baths. There, the current fashion is to have two separate units, both of which have been enlarged to bring a luxurious experience to users. Stand alone soaking tubs have become better in design too. The tubs have gone from the narrow lie-down type to spa-like sit-in versions.
For showers, frameless glass enclosures have taken center stage in the upscale market, and waterproofed natural stone tile typically lines at least one wall. The appearance is very stunning, but it takes meticulous cleaning of the glass after every shower to maintain the crystal-clarity of clear glass elements.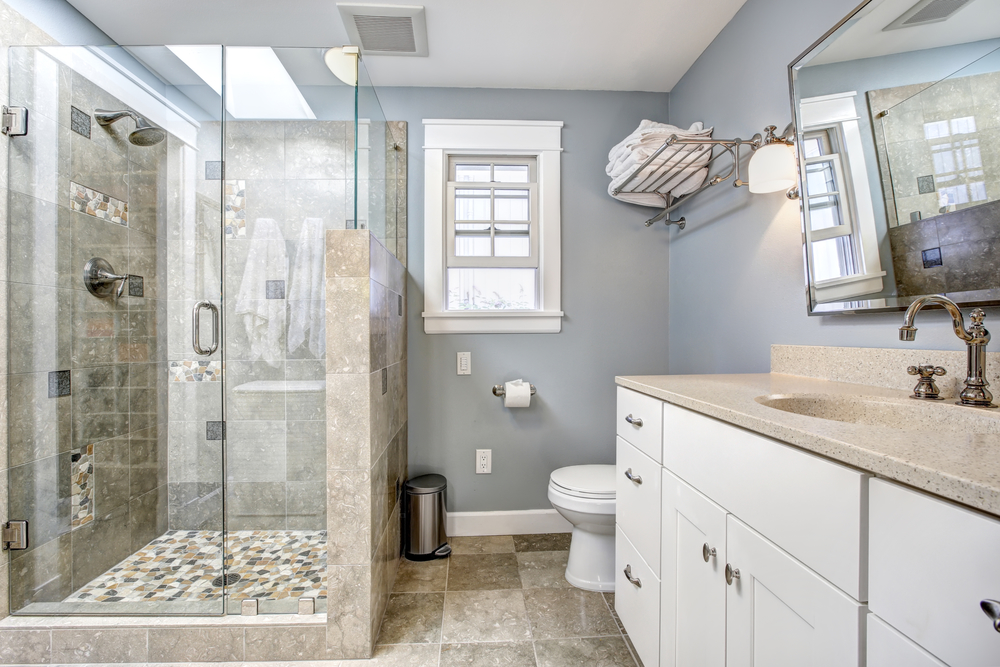 Bathroom Sinks and Vanities
Custom cabinetry, square sinks and double sinks are among the most popular sink trends, however, there too many options to identify a solid trend. This is not the case for bathroom fixture finishes! The once-ubiquitous chrome finish has finally been recognized as boring, and the trend is to replace that look with one that is more sophisticated and creative.
Burnished and/or brushed brass, burnished bronze, and other warm-toned options have taken the fore for metal bathroom elements. They add an aesthetic appeal to the bathroom at any price point, but of course, it takes a bit of an investment to get the top quality versions.
Takeaways
Eggshell has become a very popular paint finish

Calming paint colors are in fashion

Large-format stone tile is hitting the scene in a big way

The tub/shower combo is out for master bathrooms. Instead, large separate units have taken over.

Burnished and/or brushed metal finishes are in vogue for bathroom sink fixtures and other metal accessories.
For your bathroom renovation, contact us here at RWC in West Caldwell, New Jersey. We have over 50 years of experience in home remodeling, and will provide the results you seek.