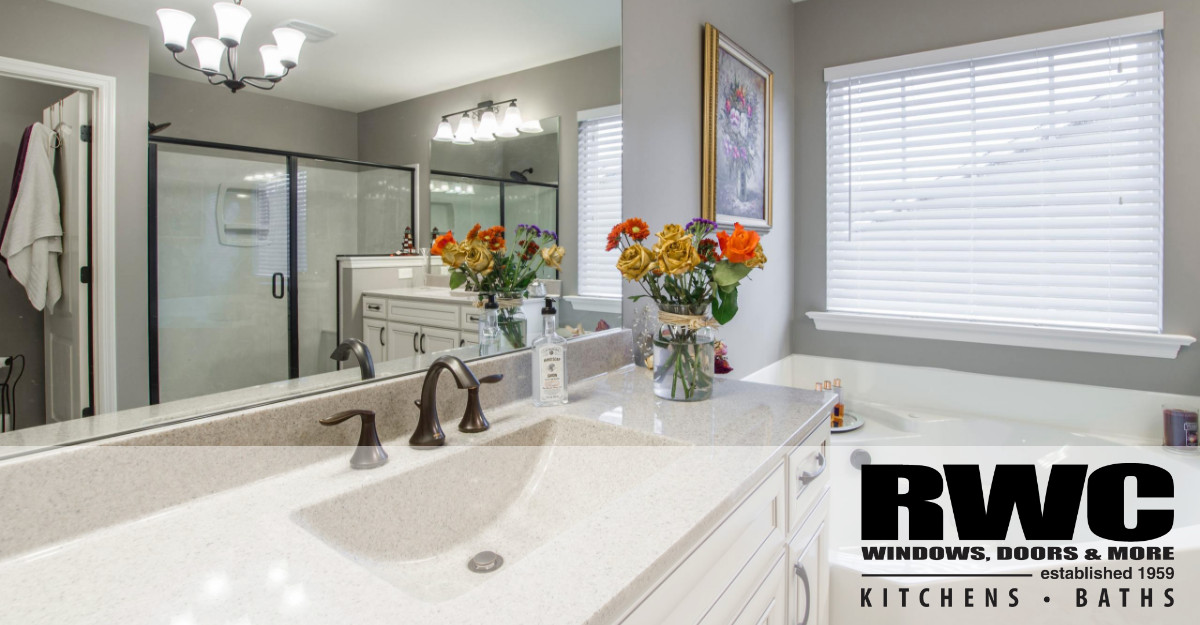 A revamped bathroom can recoup you as much as 60 percent in home value, which makes the bathroom a logical room to remodel. However, modern bathroom remodeling projects, even for a tiny bathroom, can involve a lot of work. From replacing tile and updating fixtures, remodeling is something that you will want to do once and enjoy for as long as possible. There are ample timeless bathroom remodel ideas to pick from that will remain trendy for the long term. Your overall goal should be a timeless bathroom design that ensures your bathroom remains classy and glamorous for years to come. Here are a few pointers to help you along the way.
Pick Neutral Tile
Tile is a common staple in a classic bathroom design because it is resilient and long-lasting. However, tile can also look dated quickly if you are not careful about what tile you pick. Instead of opting for something colorful, highly patterned, or artistic, stick with timeless bathroom tile ideas and choices that are more neutral in tone and design. Neutral tile will flow well with other traditional ideas, and allow you to change the style of your master bathroom over time.

Going Bold with Paint Is Okay
If you're looking for bathroom remodel ideas on a budget, painting is the way to go. Therefore, if you love the idea of a stark black bathroom wall or prefer a trendy, bold and vibrant shade, you have the flexibility to change it up.  By keeping your tile and fixtures neutral, your bathroom will match any shade you decide on.
Keep Fixtures Traditional
Replacing bathroom fixtures is one of the biggest tasks involved in a traditional bathroom remodel.  Not to mention one of the more expensive aspects of updating the bathroom's design. Stick with fixtures that are traditional and timeless. For example, if you pick out a blue toilet, bathtub, and sink, that blue hue is going to wear out pretty quickly. Go with neutral colored fixtures, whether it is a new toilet or shower enclosure, and these are the things that will easily fit in with whatever is trending down the road.  Faucets and other fixtures such as knobs and towel racks can easily be swapped out with different metals and finishes if you change your mind.
Consider Natural Stone Implements
Natural stone is almost always a timeless feature in a bathroom. Whether you go with natural stone countertops for your vanity or natural stone tile in your shower, these are investments that will carry you through all kinds of trending design. Natural stone is an easy and cost effective way to up the appeal of a small bathroom as well. Classic designs for small bathrooms often include small natural stone design traits.
Bathroom Remodel Design Takeaways to Remember
Opt for neutral tile choices as much as possible

Paint is an easy and budget-friendly way to keep your bathroom trendy and it is easy to change later

Larger fixtures should be traditional to thwart problems later on

Natural stone implements in a bathroom never really go out of style
Overall, your bathroom remodeling project is something that should bring value to your home, but your best bet is to stick with ideas that are going to remain timeless for the long term. If you need help to achieve a trendy bathroom remodel that is going to be truly timeless, reach out to RWC Windows, Doors & More for professional guidance with your remodeling project from start to finish. Check out our bathroom design gallery for design ideas to gather inspiration for your bathroom!