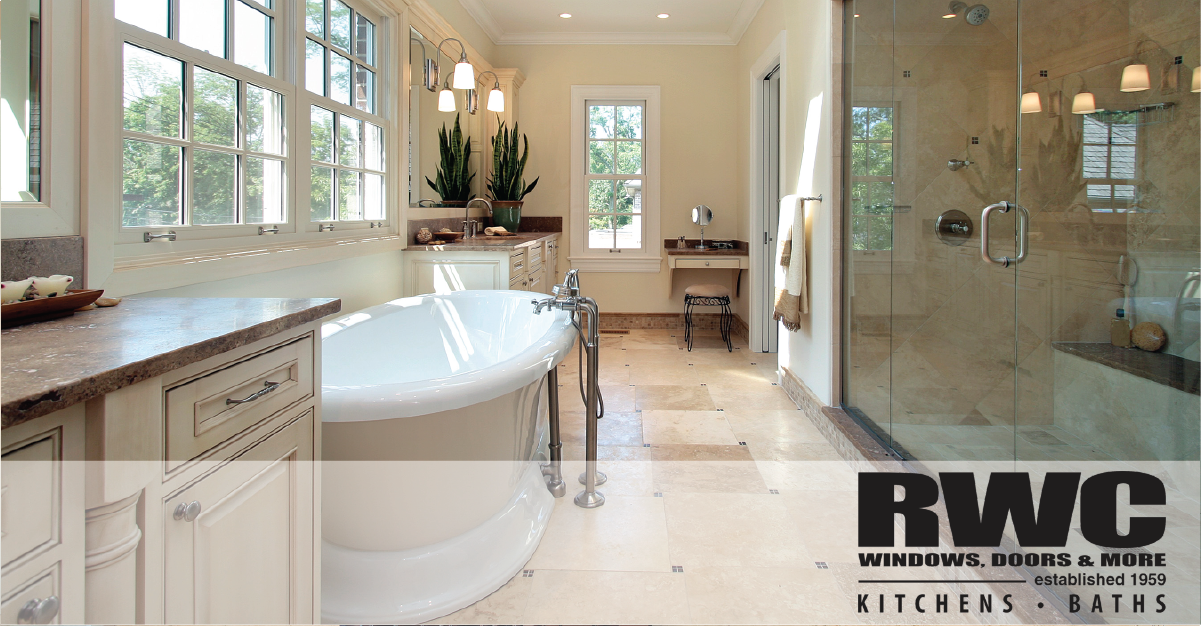 Bathrooms are a necessity in a home, but they also have a stylistic element that buyers pay a lot of attention to while they shop for a new home. If you are looking at upgrades that will add the most value to your home in the eyes of a buyer, then take a look at improving existing bathrooms or adding a new one.
Bathroom Remodeling Could Yield an Attractive ROI
An outdated bathroom can drastically reduce your chances of getting the best price if you decide to sell your home. After all, no buyer wants to walk through a glorious home just to find an outdated bathroom all decked out in seafoam green fixtures, lacking modern shower ideas. When you upgrade the bathroom  — even just a basic remodel to replace fixtures and primary elements — it can make a huge difference in the home's overall appeal. A few signs your bathroom could use a remodeling include:
The fixtures appear outdated compared to the rest of the house

The bathroom has the same fixtures it had when originally built several decades ago

There are issues with functionality in the bathroom (i.e. not enough space to move)
Making a small investment into bath remodel cost could easily see a spike in your home's value.
New Bathrooms Can Yield a 60% ROI or More
According to Home Guides, a new bathroom will yield you about a 60 percent return on home value, which is a fair rate. This return can range according to location. For instance, homeowners along the east side of the country may see a lower return of just over 47 percent while homeowners along the west side of the country could see higher returns closer to 70 percent. Mid-range bathroom additions, which would include building onto an existing structure, can cost as much as $25,000. However, you could easily convert an existing space and invest a lot less money to get a new bathroom built.
Examples of Bathroom Additions & Remodels by RWC
RWC has had their hands in all kinds of bathroom builds and remodels over the years. From transforming existing spaces to doing full-on bathroom builds, we've done it all, and our work speaks for itself. Here are a few of our latest bathroom remodeling projects.
West Caldwell, NJ Bathroom Renovation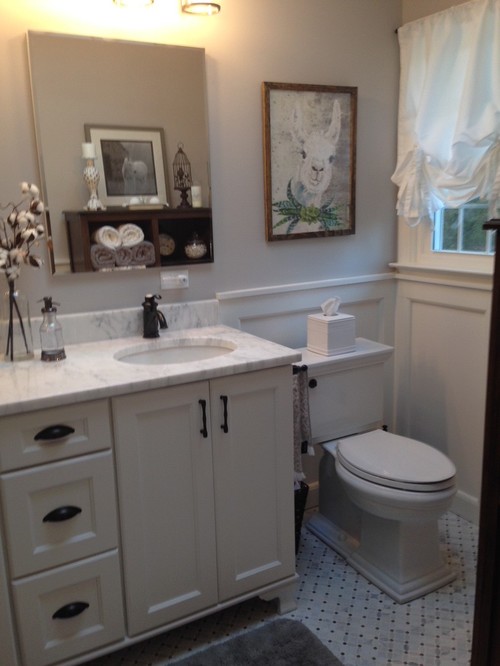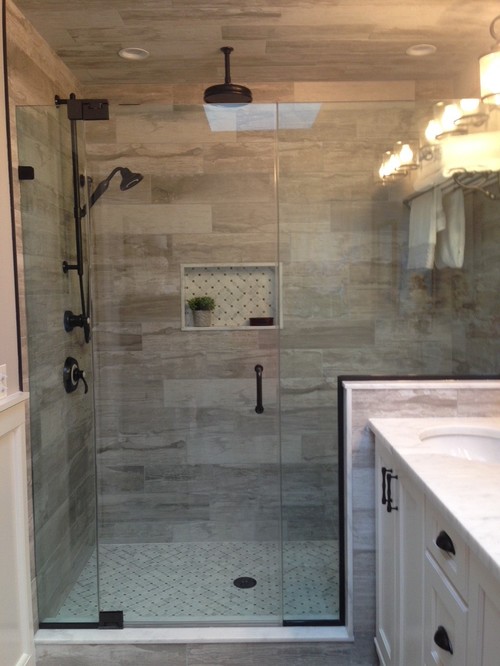 This homeowner wanted a more modern space with a spa-like feel and had to remodel on a budget. With the addition of frameless glass shower doors and a chic new layer of tile work in natural stone shades, this bathroom took on an entirely different personality.
West Orange, NJ Powder Room Renovation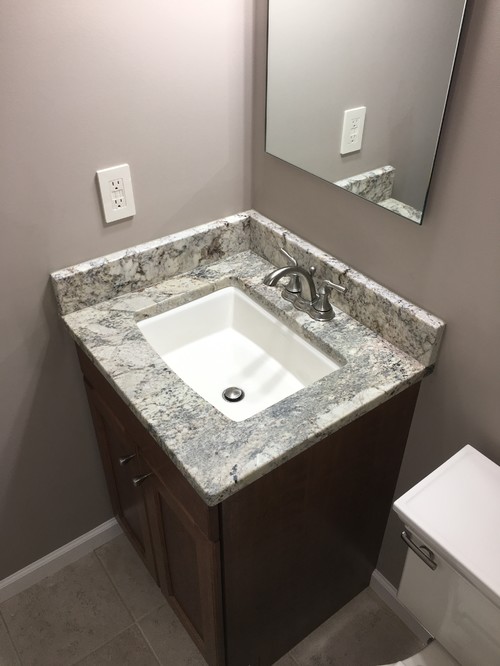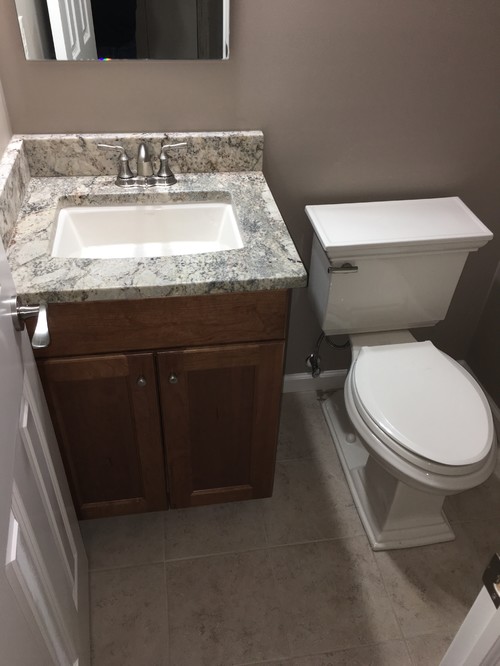 This powder room was lacking personality when we were called in to do a total renovation. By the time we finished, the space was not only screaming luxury invitation, but it was also highly functional. Granite counters graced the vanity, a floating wall mirror tied everything together, and the dark wood vanity upped that traditional at-home feel.
Takeaways to Remember About Bathroom Renovations and Additions
A renovation can be as small or large as you want and still give you a return

Bathroom build-ons are more expensive, but bathroom integrations into existing spaces are just as functional

ROI can vary according to where you are located
Working with the best professionals will help ensure you get the most from your bathroom remodeling or addition project. Contact RWC today for more information about how we can help.
*Note: This is an updated post of a blog published on Nov 27, 2018. Check out the original post below!*
Although most people choose a home with the features they want and are going to be happy with their purchase, very few people can find a house which is absolutely perfect and are going to want to conduct remodeling projects over the years. This is especially true with the master bathroom. Although the master bathroom renovation cost can be prohibitive for some designs, there are always going to be projects which will help the bathroom serve the needs of the current homeowners, whether they plan to live there for the rest of their lives or enjoy it for a few years and resell at a profit.
Using Bathroom Space
The first consideration is how to plan for the amount of space a particular bathroom entails and determine how to designate separate areas. This concept can apply to wet areas around the shower and sinks, or to his and her spaces for dual use by a couple. Better Homes and Gardens points out, there are ways for a couple to truly share a bath rather than taking turns each morning to prepare for the day. Although it's rare to see two showers, a separate shower and tub or a dual sink layout is always helpful. Having enough room for two people to maneuver and to place the toilet in a private closet will also make the bathroom more comfortable for two people to share.
Cosmetic Features
Cosmetic features are the exciting aspect of a master bathroom renovation. The bathroom can be country cozy or elegant and formal. It can take on a rather Spartan design of utter simplicity and pure function or can incorporate awe-inspiring feats of tile work and custom carpentry. Simple concepts such as adding extra mirrors or using a two-toned paint layout can add a sense of style to the room without much work, whereas building a dais for the bathtub can change the room's entire theme.
Price Expectations
It's impossible to determine an average cost for a master bath renovation, as it depends on the room in question and the plan for how much to renovate a master bathroom on a specific case by case basis. A small master bathroom renovation is going to generally be less expensive than a large one, but it depends on the tiles, mirrors, vanity, or other features decided on for the design.
Functional and Practical Considerations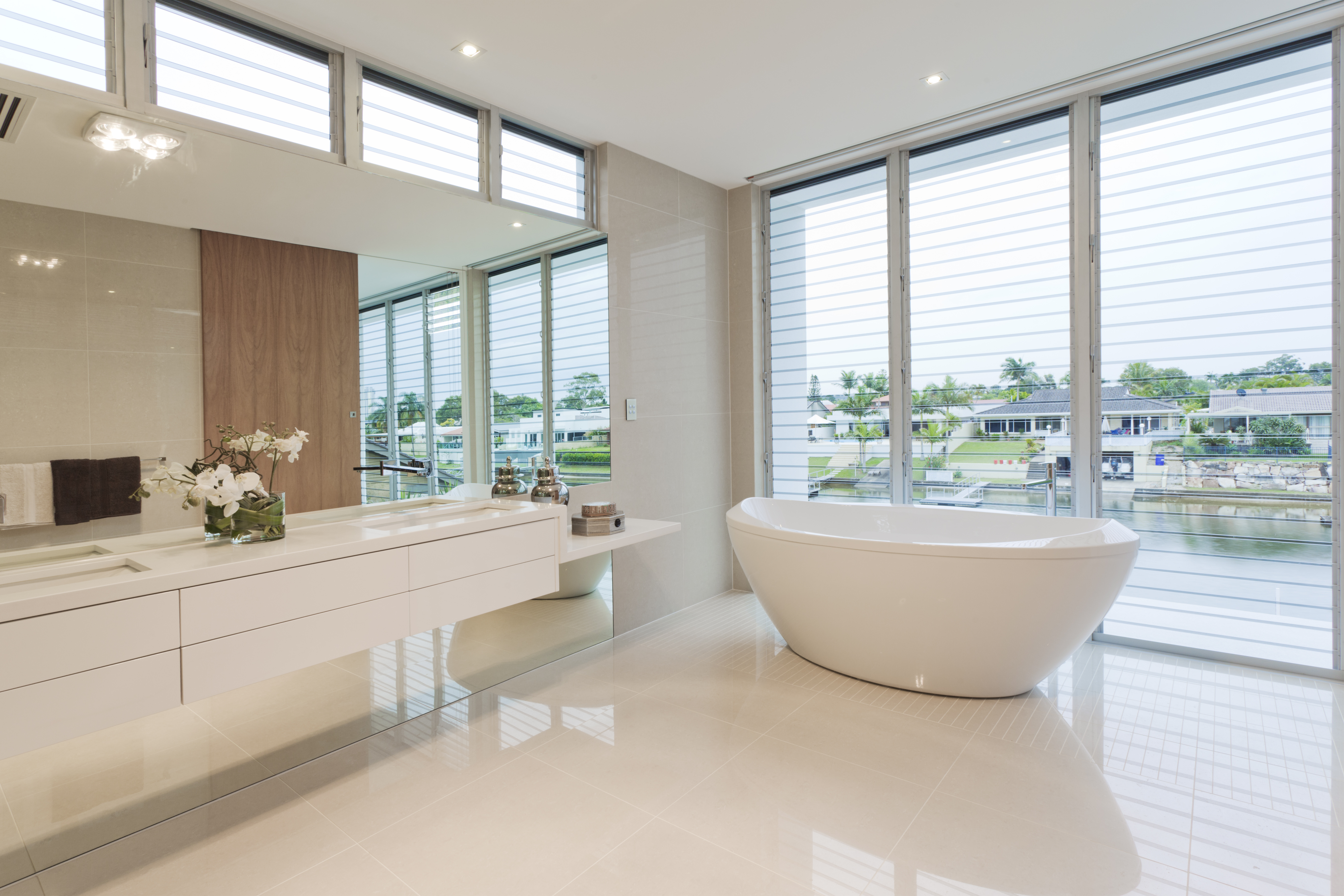 Some considerations to address before you start brainstorming master bathroom remodel ideas is what types of materials are going to work best and how they match with the rest of the house. Tile floors are considered a premium standard for a bathroom, although there is nothing wrong with vinyl if it best suits the budget. Hardwood floors are also acceptable if it retains consistency with other rooms, but might require a special finish coating to assure protection against water. Paints need to be of top quality and semi-gloss is generally easier to clean and sanitize comparative to flat finishes. Interesting moldings and intricate woodworking can add a particular flair to the room but aren't especially necessary.
Conclusion
Before beginning any bathroom renovation, consider the following aspects of what you hope to achieve versus the current bathroom design:
How do you plan to use the space?

What type of design do you expect, and how will it match or contrast the rest of the house?

What budget are you hoping for, and how flexible are you with that figure?
For a full-service estimate, design, and bathroom remodel project in Northern New Jersey, contact RWC to schedule an appointment with one of our professional representatives to discuss your needs and expectations.
*The post below was originally written in August of 2015 and has since been updated above.*
Master Bathroom Ideas For Renovations
Having a large bathroom is something most people dream of. It has plenty of benefits too. However, big bathrooms are not without their problems. Sometimes a large bathroom can be so big it seems cavernous and barren. If you are among the people with the fortunate problem of having too much space in your bathroom, you are in luck. The following suggestions provide ideas for filling up the extra space and making the room look cozier. Consider these fantastic master bathroom renovation ideas as you remodel this large and useful space.
Forgo painting the walls in the bathroom a boring stark white, particularly if the space is large. One of the better alternative master bathroom ideas is to consider your walls a canvas. Painting the walls two colors creates a cozy feeling because it makes the ceilings seem lower than they actually are. It is easy and convenient to use wainscoting as a natural divider between the colors. However, simply using painters tape as the divider and removing it when the painting is complete is a good option as well.
Most people, particularly those with smaller bathrooms, tend to think that there is only one place to sit in the bathroom. However, if your bathroom is spacious, that does not need to be the case. Creating a seating area is a great way to use up some of that extra space in your master bathroom. Consider adding a plush and oversized couch that a guest can lounge on as your are getting ready to go out. The seating area does not need to be reserved for guests, though. It can also be a cozy sanctuary for you to sneak away to get some private time as well.
Install mirrors
Mirrors are a necessity in the bathroom, so they may as well be decorative as well as functional. Although it is true that mirrors will make a room look larger, they are great additions to a large bathroom. Of course, there should be a mirror above the sink in the vanity area. But, it is also a good idea to have a full-length mirror in the bathroom so you can get an entire view of your ensemble before you leave the lavatory.
Regardless of the size of a bathroom, everyone wants more storage. Those who are lucky enough to have large bathrooms should take advantage of the extra room and use some of it for extra storage. There is no shortage of items you can store in the bathroom, so storage will never go to waste. A great master bathroom renovation idea would be to provide room to store extra towels and other linens, makeup and beauty supplies, toilet paper, and even cleaning supplies.
Place functional bathroom accessories
Accessories are important in a bathroom for a few reasons. Not only do they make the space more functional, but they also make it more attractive. It's a bonus when the same accessories can accomplish both goals. Large bathrooms are ideal for having a fancy stand-alone toilet paper holder or an ornate towel rack. If your bathroom is particularly large, you can even install a closet or cabinet, so fresh towels are always just a few steps away.
Create his-and-hers areas
Wars have started over shared bathroom spaces, so creating specific spaces for each person who is using a bathroom is ideal for large bathrooms. Install a double vanity, so each person has a personal prep space. You can even create an extended shower area with dual showerheads. Just think about peacefulness that will be created when you're not fighting over the sink or vanity space. You will have to find something other than who gets to brush their teeth first to bicker about.
Add plants
You may think that it is odd to have plants in the bathroom, but it is a great way to take up some extra space. Plants provide a feeling of freshness and luxury to the bathroom. Tall plants fill in the vertical height in the room and also occupy seemingly wasted corner space. Be sure to only use plants that flourish in a high-humidity environment; otherwise they will not flourish. Add plants to the bathroom windowsill where they can get sunlight during the day. You can also choose to go the artificial plant route to assure you will not have any climate issues.
Create Zones
A large bathroom should be divided into wet and dry zones. The wet zone should contain the bathtub, shower, and sinks. The dry zone should have vanity storage and hanging space. With this type of layout, the bathroom is essentially cut in half. Since each zone has a specific purpose, you will never feel like you are stuck in the middle of nothingness.
Having a large bathroom is an envious problem. Those who find themselves in this predicament can take the opportunity to create the big bathroom of their dreams. RWC is your friendly neighborhood home improvement place. We can help you turn your cavernous bathroom into a beautiful and luxurious space.
Contact us today to see what design ideas you like and how RWC can help you.