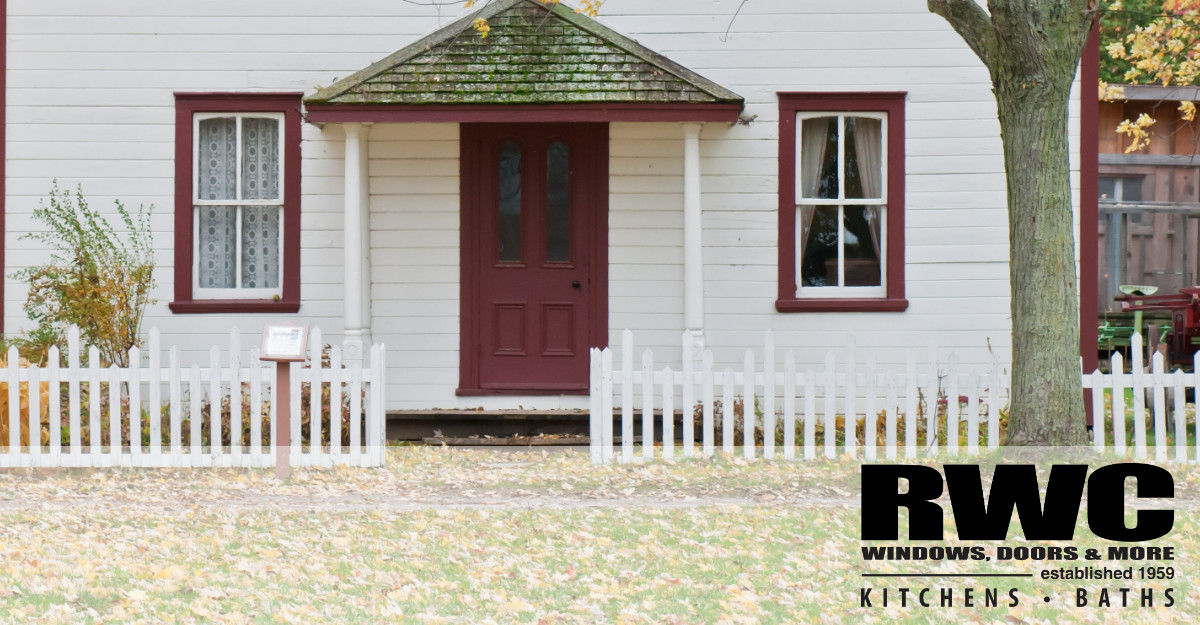 Just like everything else in life, windows have trends. While it may have never crossed your mind, windows have seen quite an interesting evolution over the past few decades. As consumers' needs change and evolve, so, too, do the aesthetics they apply to their homes. Windows, after all, are both beautifying elements and utilitarian applications. Since they serve dual purposes, it only makes sense that window design types have changed faces as the years have gone by.
With this in mind, let's explore the last 60 years of window treatment trends!

1960s: Jalousie Jealousy. In the 1960s, "keeping up with the Jones's" meant keeping multiple panes of glass built into a single window structure. These windows offered more glass and less framework, which prevented blocked views so people could easily see outside their homes. They also provided optimal ventilation in homes that weren't yet equipped with central air conditioning, allowing air to flow freely between the slats and into houses. Because of the way they open, they enabled people to enjoy fresh air, even when a torrential downpour was occurring outside. Jalousies weren't the most secure window options, and they started to be phased out once central A/C began to popularize because they weren't the most energy-efficient option.

1970s: Built for

Big Window Ideas

. In the 1970s, houses were designed around the windows, not the other way around. Just look at the front of the

Brady Bunch

house—there's one main window on the left and another big window on the right. From the outside, they may not seem that massive, but they provided all the natural light the front of that home received, and spatially, they actually take up quite a bit of the exterior. The '70s also introduced skylights and elevated gardens, which, in retrospect, worked in perfect harmony with each other.

1980s: It Was What Was Inside That Mattered. The trend in the '80s didn't have so much to do with what was on the outside; the focus was on the interior, with homeowners often decorating their houses with floor-to-ceiling drapes. The focus had shifted from

window designs for home

exteriors to interiors, and big, heavy window dressings were all the rage.

1990s: Shapes and Silhouettes. The '90s invited windows with shapes and geometric configurations. Frankly, they weren't easy to install, nor were they easy to find proper window coverings for. Perhaps that's why people sought them out—for a bit of esteemed status from onlookers, whether they were inside or out. Half-moon shapes and arches donned the aesthetics of homes built in this era.

2000s: Getting Efficient. With the new millennium well in play, homeowners began to opt for energy-efficient windows that would save them money while still looking stunning. However, the focus was no longer so much on style as function. People began to look harder at the types of frames their windows could have, the type of glass that would save them the most money, and above all—how these factors would work together to last for a very long time without need for maintenance or repair in the foreseeable future.
Window Trends 2019
This year, we're looking at big window ideas once again, but we're doing them differently than folks did in the '70s. Nowadays, the focus is on energy efficiency, unobstructed views, and minimal frames. As technology and design improve each year, RWC Windows, Doors & More is able to offer our customers outstanding windows that can literally cover the entire face of a home without losing efficiency. Today's windows are large and in charge, offering unabashedly modern shapes, clean lines, and full views to the outside world.
RWC Windows, Doors & More offers window treatments New Jersey homeowners love and trust. If you're ready to beautify your home and experience greater energy efficiency, we're ready to help you get there! Touch base with our team so we can get started!