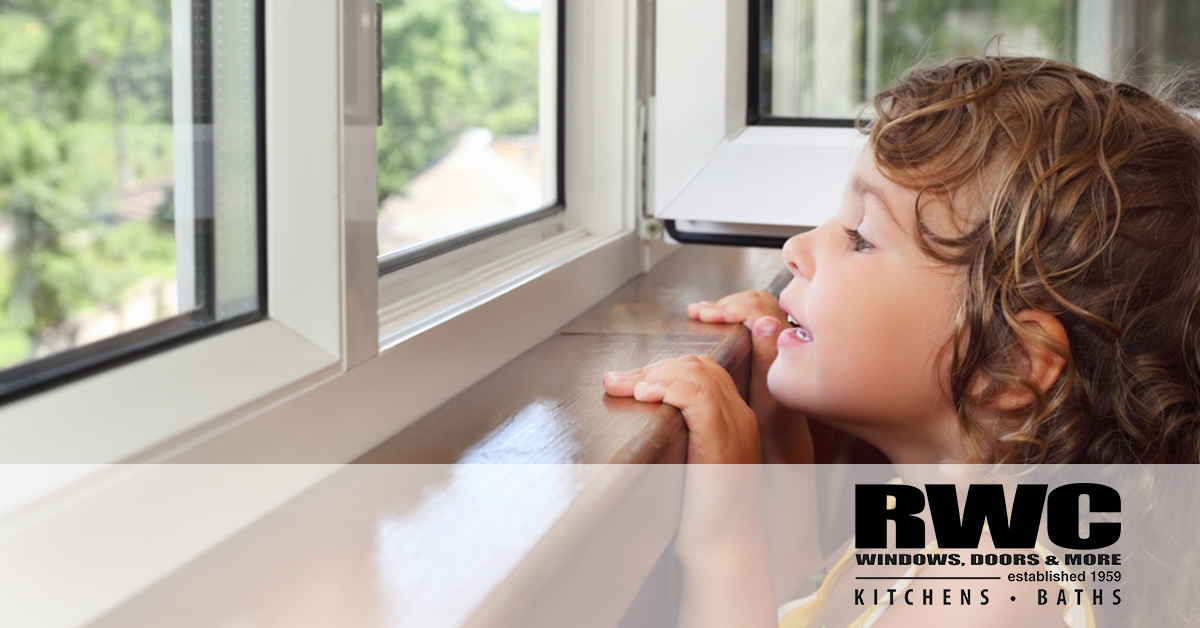 Every year in April, the arrival of spring is highlighted by the annual recognition of window safety. The window's role is often overlooked, but it is an essential part of the home, keeping inhabitants comfortable and safe. National Window Safety Week 2019, hosted by the National Safety Council, spreads the message to homeowners that windows are not only an aesthetic feature — they play important roles providing for your family's health, safety, and security.
Windows do many things, including:
Allow natural light to support mental and physical health

Can save lives as an escape route during a fire or other emergency

Prevent fall-related injuries, especially for children on upper levels

Provide a view to your natural surroundings and activity on your property
Here we will discuss a number of solutions to increase the safety that your windows provide. Some of these products can be easily installed on the interior of your windows. Others are a more permanent solution for the exterior side, when the environment demands greater protection from vandalism, break-in, or harsh weather.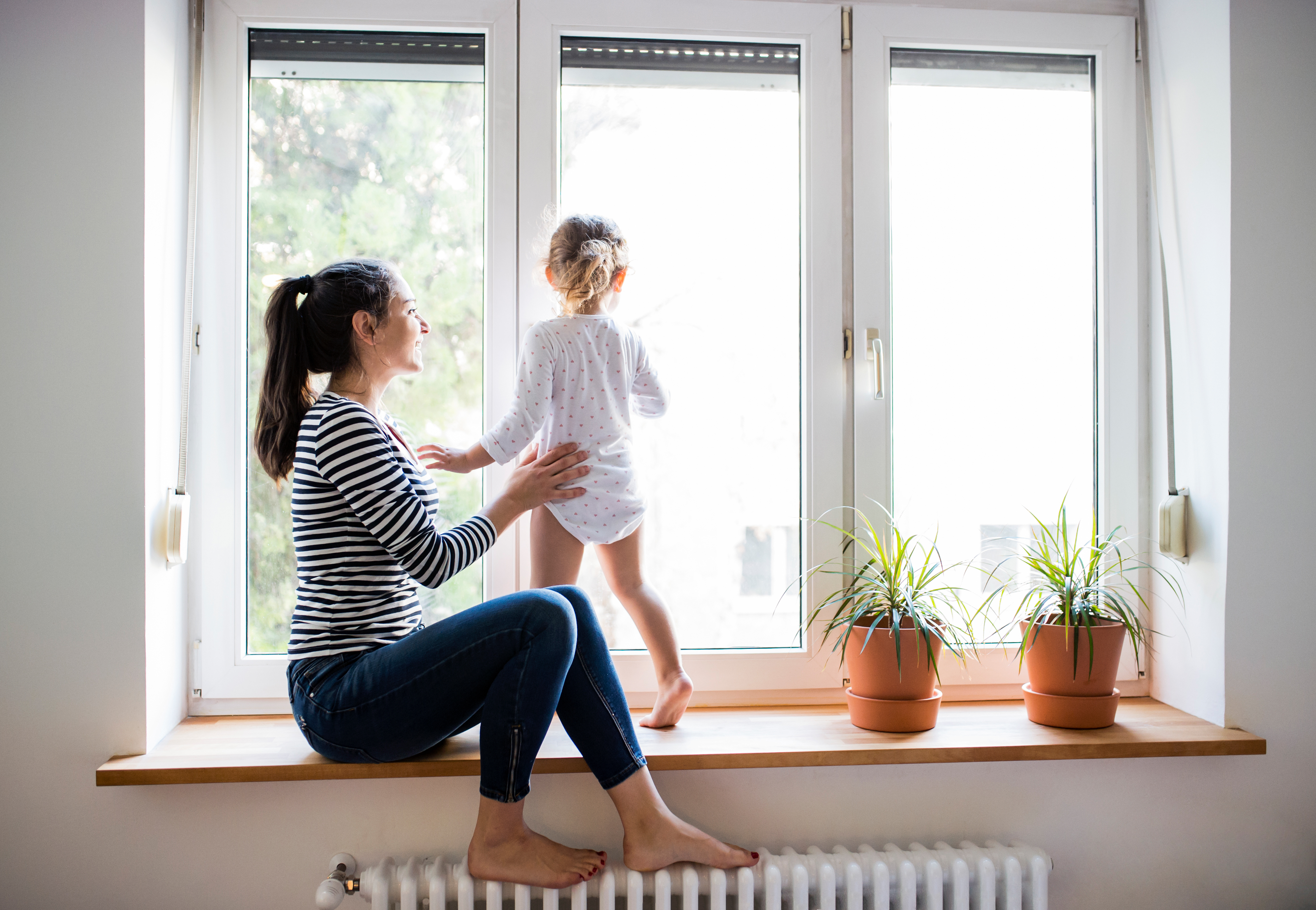 Glass Block Adds Privacy and Security
Glass block windows are double-paned windows popular for basements, bathrooms, door sidelights, and some ground-level areas of the home. You will benefit from the increased privacy and extra layer of security that glass block offers. Also, expect more energy efficiency from these windows! They reduce heat loss, because the glass construction surrounds a core of insulating airspace.
Choose a glass block that is the thickness of the surrounding walls (between 6″ to 12″) for a flush installation. You will enjoy selecting a glass block style to suit your home's decor from:
Transparency for full clarity

Opaque for increased privacy

Surface textured – wavy or diamond
Install
Window Safety Locks
While most all windows are installed with a locking feature, you can increase your home's security by installing additional security hardware on the interior side of your windows. Often referred to as 'aftermarket window locks', these products are easily installed by the homeowner to add another level of security against intrusion.
A simple window pin lock installed on a double hung window requires only one drilled hole and costs less than $10. Consider installing a window sash lock, which can be keyed for a child-proof solution on sliding windows or double hung-windows. Hinged, interior window safety guards can be bolted onto the frame of a window, but allow for easy exit in case of fire or when cleaning windows.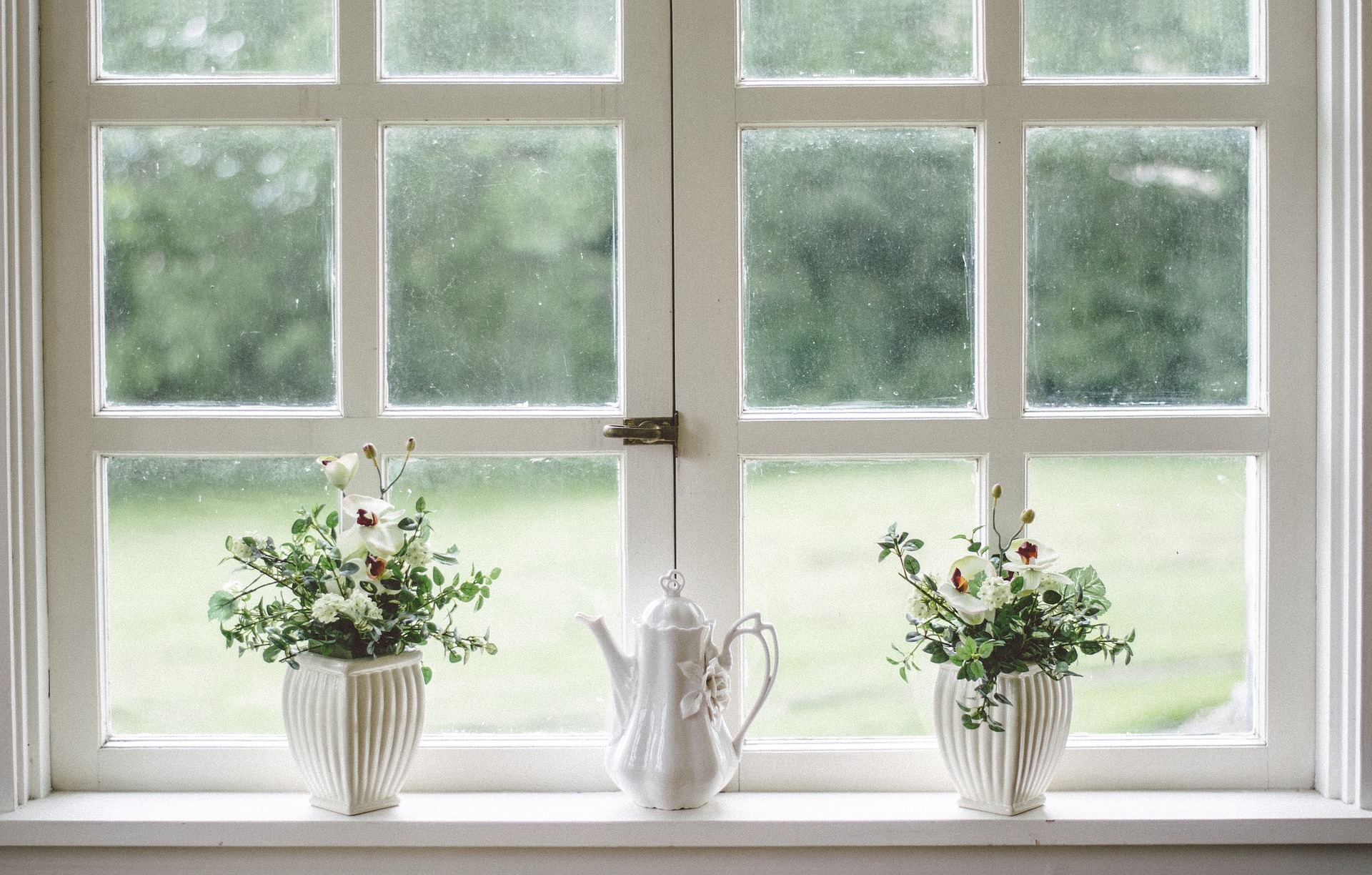 Consider Tempered or Laminated Glass Windows
If window safety in a rec room, children's room, stairwell, or a bathroom is a concern, consider a home window installation that features tempered glass. Tempered glass is hardened during the manufacturing process, making it extra strong. When tempered glass breaks, it shatters into small, and mostly harmless, pieces. You will not have the risk of serious injury that regular shards of glass will present.
Another option is to replace residential windows with impact-resistant laminated glass. This glass is manufactured with layers of two or more plies of glass sandwiched between a vinyl-layered material. When laminated glass breaks, the glass will remain together instead of spraying into the air. You can also expect better sound reduction and UV-light blockage with laminated glass windows.
Exterior
Window Safety Bars
When homeowners decide they need an optimum level of safety and security from their windows, exterior window security bars (or burglar bars) can be an excellent theft deterrent while increasing the safety of the home's occupants. Safety bars also allow you to have your windows open without the risk of children or the elderly falling or climbing out of the open window.
Make sure your home is fully equipped with fire safety measures, because older style safety bars will cut off this means of exiting the home during a fire. Choose to install modern window bars that incorporate a quick release mechanism to quickly open the bars from the inside of the home.
Take-Aways
Glass block windows are trending as an accent feature on modern homes.

Windows near a shower or bathtub should have tempered or laminated glass.

You can increase your window security with window locks and bar options
Visit RWC in New Jersey to discover the many ways you can treat your home and your family to new windows that have safety features built-in, and continue reading to discover many more tips that will increase the security of your family during the National Window Safety Week.
*Note: This is an updated version of a blog published April 5, 2018. Read the original post below!*
When you are concerned about the security of your home, it's time to consider how window safety guards and safety glass windows can help you. If you are concerned about keeping out intruders or providing safety for your children with safety windows, there are steps you can take to protect your home and family. From accidents to unwanted guests, you can make changes to your property to make it safer.
Keep your family safe with the following
window safety tips
:
Keep the areas right in front of your window free from furniture or other objects children can climb on. This gives small children the ability to climb up to an open window and push on the screen.

Window screens keep out bugs, but aren't made to hold any weight. Don't lean on screens in your home and don't allow children to push against a window screen.

When you like to have your windows open, invest in window safety guards. The guards don't allow the window to be opened wide enough for a child to fall out or for an intruder to climb in. Learn how to disengage the window safety guards quickly in the event of an emergency. Roughly

8 children under 5

a year die from falling out a window according to the National Safety Council.

Soft landscaping below windows can help reduce an impact if an individual falls out the window. In addition, high shrubbery make it more difficult to climb in your window if you are trying to break in.

Make sure that the locking hardware works correctly on all of your windows. Pay attention to easy access windows on your first floor. If you close your windows, take the time to lock them.

Consider windows made from

reinforced glass

if you live in an area prone to hurricanes or earthquakes. Windows made from reinforced glass are much harder to break and can help improve the security of your home. Safety glass can be up to five times harder to break than regular windows.

For ventilation on

double hung windows

open the top part of the window to let in air instead of the bottom portion. Even on the second floor, pay attention to how wide your windows are open.
If you own a home and you have young children, also pay attention to the blinds and cords that are on your windows. Children can strangle by getting their neck wrapped around the cord. Secure cords out of the reach of small children. Teach your children the importance of not banging on glass windows, and to avoid jumping on the furniture near windows. Lock your windows each night, and make sure that each lock works properly.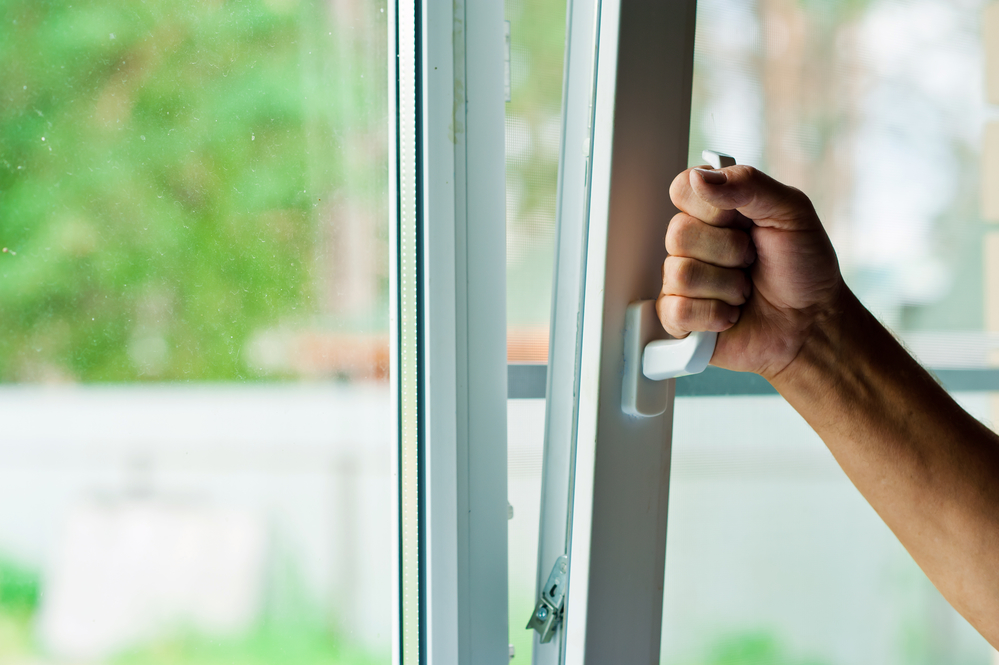 Safety Measure for Your Home
You can keep your home safe from intrusion by installing motion lights, investing in safety glass windows and using window safety guards. If security is a big concern, you can also install motion cameras to track activity outside your home. Window safety can have a big impact on the overall safety of your home. Pay attention to locking your windows and know when it's time for a replacement.
When you are ready to replace the windows in your home, work with a professional who can help you. If you are looking for new safety windows for your home in West Caldwell, NJ or the surrounding area, it's time to contact RWC Windows, Doors & More at 973-227-7123 for further information. We have a full line of safety glass windows and window safety guards for you to choose from to help keep your home safe.