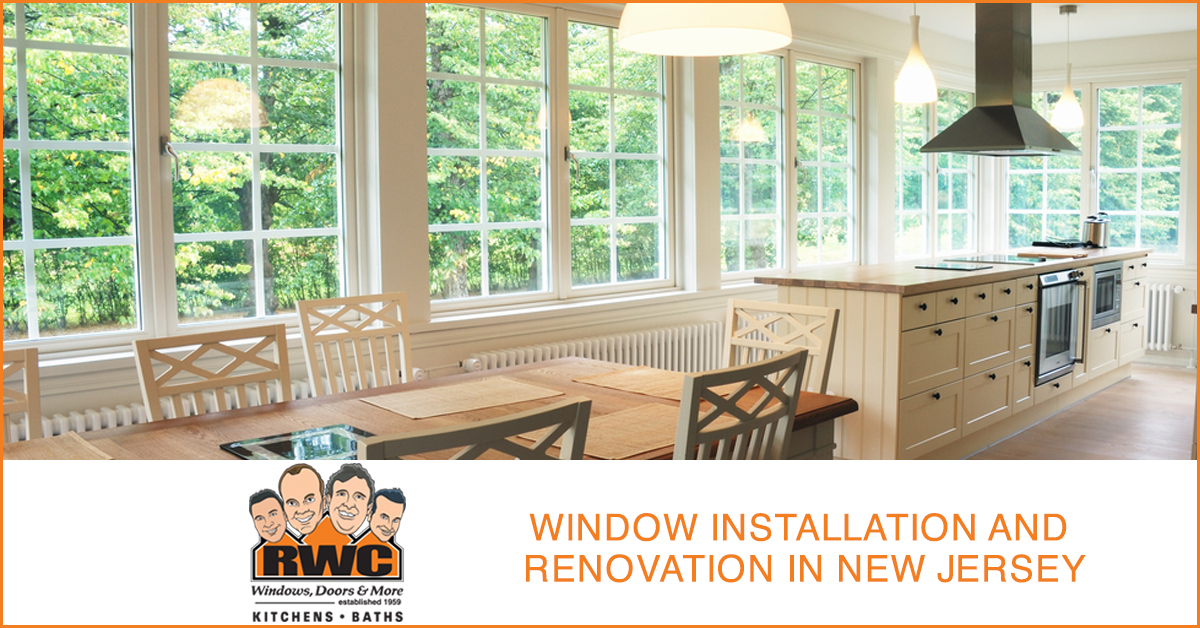 Introduction
Windows are important to the infrastructure of a house, and they give the house a certain style. If you're building a home or looking to upgrade your windows, you need a professional company to ensure the windows go on your house properly. There is a lot to consider when it comes to window installation. The professionals at RWC know everything there is to know about windows. Pests, air and the weather can all affect the way a window will fit. Consider some of these factors if you're thinking about renovating or installing new windows.
Window Installation
Window installation typically focuses on the style of the house. Find the right windows for your house to let enough sunlight inside and provide an excellent view of your yard. Installing new windows can generate appeal to the property and helping elevate your home's value. Homeowners are wise to consider new windows on a home.
The cost of installing windows might get expensive, but the cost doesn't always reflect the quality of the window. If you're planning on saving time and money, you can still get a quality window for a fraction of the price of name brand windows. When you have windows professionally installed, it saves time and money. If your house is 25 years old or older, it's a good idea to start looking into new windows as a general rule. You soon start to see your money go into your savings account rather than your electric bill.
There are many different window types available. Therefore, it can be overwhelming as you search for the right windows for your home. Examine colorful, stained glass windows, or just a bay window for the patio, we can give you any information you need as you check out what options lay before you. We're here to help you make the right decision for you and your home before any installation takes place
If you feel like your home needs new windows, there are some tell-tale signs to help you make that decision. Whether it's a broken window or rising electric bills, these small details can give you an idea of how well your windows work. Drafts coming from the windows means it's time to replace them.
Why You Should Call Us
There are many reasons why calling a professional window installer is a good idea. Our expertise and work can save you a lot of time and money. We know how the windows should fit in any home, and we know how to properly install them with the proper tools. Homeowners should leave important items, such as fittings and seals, with a professional installer to ensure the window stays in place and prevents any drafts.
There are other things they know, including:
Air gaps and places where air can flow. This can result in a higher heating or electric bill, depending on the year. Sealing those gaps can result in money being saved.
Insects and bugs. Insects have a way of getting into homes. Sealing the air gaps doesn't give them an opportunity to get inside the house.
Weather and temperatures. The environment can be harsh on windows. There are many different types of windows made to handle various weather conditions. If you live on the coast, you will need a different window than someone who lives inland.
When is the Best Time of Year to Install a Window?
In truth, windows can be installed at any time of year. There are problems with trying to install during the colder months, including the caulk not setting properly. Moisture can be also a problem with the installation process. These adverse conditions don't mean an installation can't be done. However, spring and summer months are the ideal times to have professionals install windows.
If you're unsure about when would be a good time to have a professional company come to your home, you can always call us for an estimate. Your time and money need to work for you, so you need to make sure windows are worth your investment. RWC can come and assess your situation at any time of year, even if you don't plan on installing the windows for several months.
Conclusion
As you start to consider replacing your windows, call the professionals at RWC Windows. We are more than happy to work with you. We can offer advice and give you an estimate that fits your budget. Whether you're looking at weatherproofing your windows or installing a new stained glass window on the porch, we have plenty of choices. We have been in business since 1959, making us one of the most knowledgeable installation companies in New Jersey. If you have any questions, don't hesitate to call us at: (973) 227-7123, or visit our website.