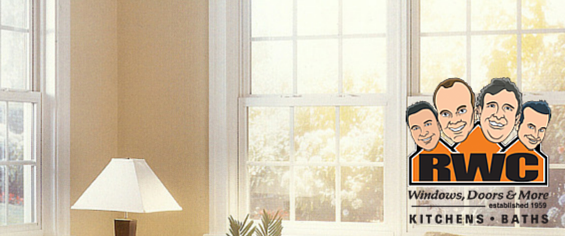 Windows are an important feature of any home. Not only do they provide a clear view of the outdoors from the inside, they add beauty and functionality as well. Choosing the right windows can be the difference between having a home that looks plain and boring and having a home that is the envy of the neighborhood. Keep reading to find out about some unique and interesting window ideas for your home.
Anyone entering a home notices the entryway first. So, it provides the first impression for everyone who walks through the door.  Having windows along the top and sides of a door gives a polished yet welcoming look to the area.  Having windows in the entryway also provides lighting, views, and architectural character. Other benefits of having an entryway full of windows are that it adds drama to the area as well as providing a transition from the exterior of the house to the interior of the home.
Bay windows can add a dramatic effect to a home.  They can open up a room and give the illusion of extra space. They let in lots of natural light while providing stunning views at the same time. They are also ideal for providing ventilation to the inside since they can open up in different directions to create a soothing cross-breeze. Bay windows also provide the opportunity to have cozy window seats and extra storage space.
Dormer windows are a great addition to houses that features an extensive block of roofing. Their design can break up the large blocks of roofing to add symmetry and balance to the house. Dormer windows can also bring attention to certain areas of the façade as well as add height and light to the interior of the home. Since there is more headspace in the interior of the home, it makes movement within the home easier. Dormer windows also provide interior ventilation, which is particularly beneficial for homes that do not have air conditioning. Dormer windows also come in a wide variety of shapes, sizes, and styles making it easy to create a unique appearance to the home.  
Skylights and other types of high windows are a great addition to a home because they add a significant amount of natural light without taking up lots of wall space or hindering the privacy of those who live in the home. Since so much natural light can be brought in, these lights can help the homeowner save money on electricity costs since there is less need for artificial light usage.  Skylights are also a great medium for showing off the striking pitch of a ceiling. They can also highlight a beautiful outdoor area that surrounds a home and bring those who dwell in the home closer to nature. Skylights that can be opened can provide an extreme amount of ventilation as well.
Having an entire wall filled with windows can create an interesting and dramatic effect in any room in the house. Ceiling to floor windows will not only provide exquisite views it will fill the room with bright light. The light that streams in from window walls helps to reduce stress, depression, and pain. Window walls also make the room open and airy while providing a connection to the outdoors. The combination of trimwork and glass creates a unique look that combines traditional designs with modern touches.
Adding stained glass to a window is a creative and unique way to bring character and color into a room. One of the best features of a stained glass window is that it allows in light without the homeowner needing to sacrifice privacy.
Installing energy-efficient windows in the home is a great cost-saving investment because they can greatly decrease utility costs. Energy-efficient windows come in a variety of shapes, sizes, and styles so they can go just about any place in the home. They help to create a more comfortable internal temperature of the home, and there is even a special coating on these windows that prevents the harmful rays of the sun from penetrating them and ruining items inside the house. Further, these windows are not difficult to find. They are available from all of the major window manufacturers and can easily be found anyplace windows are sold.
Windows are a necessity for a home but that does not mean they need to be plain and boring. There are many ways windows can enhance both the exterior and interior of a home. If you are looking to add some personality and character to your home with new windows, RWC can help you.  We have a wide variety of windows to choose from, and we provide full-service installation.
Contact us today and see how we can help make your house look sensational!