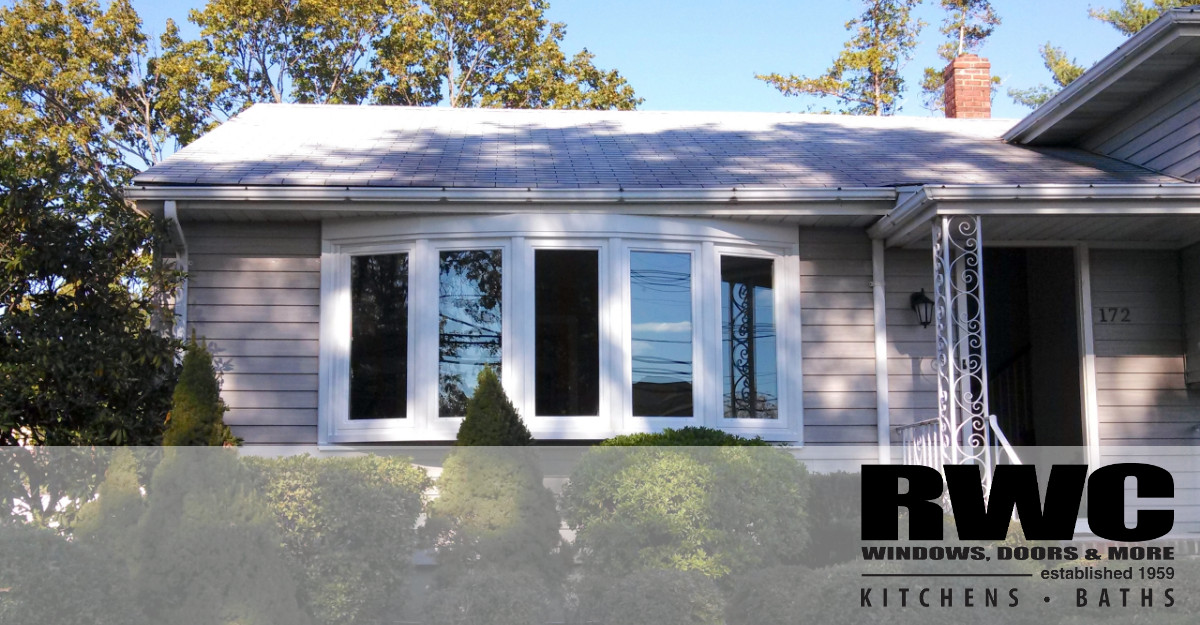 As Americans look for new ways to lower their energy consumption and annual utility bills, energy-efficient windows have become a necessary step in the home renovation and maintenance process. Even though an energy-efficient window may look the same as any other window you look out of, they are quite different and offer homeowners a wealth of advantages. Aside from reduced heating and cooling costs, what do you know about how energy efficient windows really work? Keep reading to learn more about this great energy-efficient option and how you can save big when installing these special windows in your home.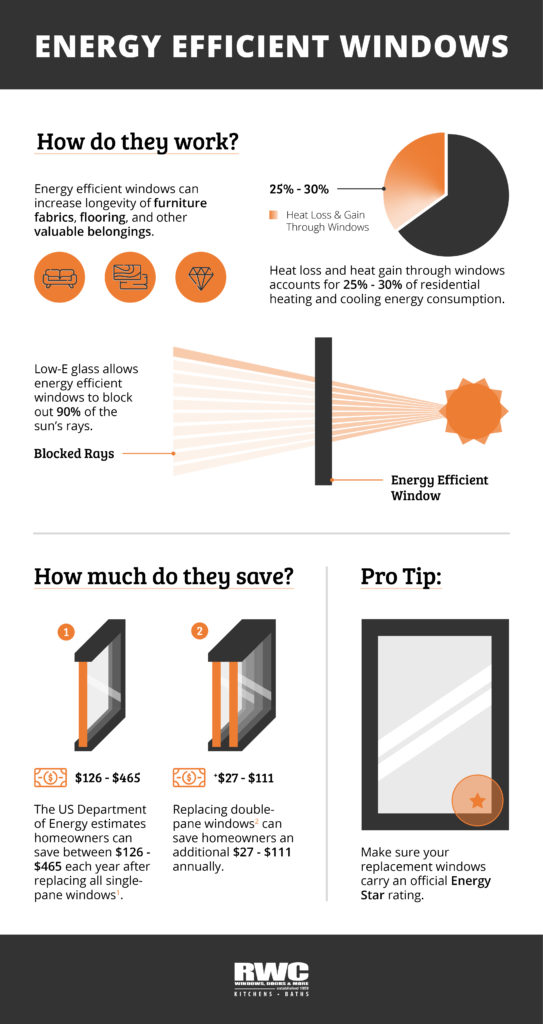 How Do Energy Efficient Windows Work?
Heat loss and heat gain through windows accounts for 25 to 30 percent of residential heating and cooling energy consumption.

Low-emissivity glass or Low-E glass allows energy-efficient windows to block out up to 90 percent of the sun's rays. This type of glass works to keep heat inside during cold weather and outside the home during hot weather.

Energy-efficient windows can not only better regulate the temperature inside your home but can also increase the longevity of furniture fabrics, flooring, and other valuable belongings.

Glass glazing options including gas fills, tinting, and reflective coating also help to block hot sun rays.

Instead of metal insulation, 100 percent polymer foam helps to keep the windows thermally efficient and condensation free.

Double-paned and triple-paned glass windows further increase the chances of blocking the sun's rays from entering your home. In fact, the triple-pane glass can block up to 97 percent of the sun's UV rays.

Krypton gas can be used to fill the space between the glass panes and further reduce the possibility of heat transfer.

Gas-filled windows that feature Low-E coatings are ideal for colder climates. In warmer climates, windows with special coatings can help to prevent heat gain.

Solar Heat Gain Coefficient or SHGC is used to measure solar radiation admitted through windows. Windows with low SHGC works best to reduce heat gain in warmer climates.

Energy-efficient windows must be properly installed to maximize your savings and reduce heat transfer.

Energy-efficient windows, flashing, and air sealing should always be installed according to the manufacturer's recommendations to ensure full functionality.
How Much Do Energy Efficient Windows Save?
The US Department of Energy estimates that homeowners can save anywhere from $126 to $465 each year after replacing all single-pane windows.

Replacing double pane windows in favor of certified energy-efficient windows can save homeowners an additional $27 to $111 annually.

Your location also affects how much energy efficient windows will save homeowners. In warmer states, homeowners can save on average around $250 annually and $150 in colder areas.
Where Can I Find Best Energy Efficient Windows?
No matter which option you choose, replacement windows should carry an official Energy Star rating. This rating indicates that the windows have met or exceeded energy code requirements.

Always pay attention to the National Fenestration Rating Council (NFRC) label. Here, homeowners will find SHGC information, U-factor, and other important information.

When comparing window options, look for special local savings opportunities provided by your state, city, and utility company.
Browse the Most Energy Efficient Replacement Windows at RWC
Windows can contribute to excessive heat transfer if they aren't equipped with proper glass, coating, or spacers. To prevent unnecessary heat transfer and lower your energy costs, it's important to use the most energy-efficient windows possible. Interested in learning more? Please give us a call today at (973) 227-7123 or contact our experienced New Jersey window installation specialists today to request a quote.