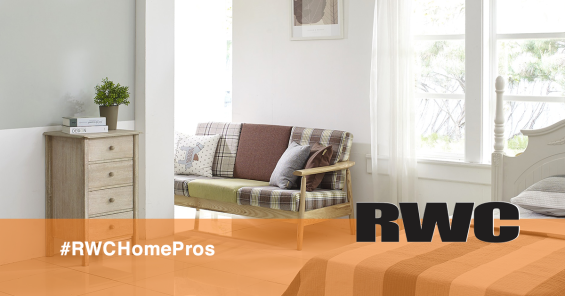 So you've decided it is time to spruce up your home with replacement windows. You have made a great decision for sure. Replacing the windows in your home can easily bring up its overall value to give you a 90 percent return on your investment. Plus, new windows can boost home efficiency and totally renew curb appeal. However, when you take a look at all of the choices you have before you where window options are concerned, you might feel a little overwhelmed with the process of choosing the right ones.
From varying panes to assorted shapes and styles, it can seem like your choices have no end. Take a look at this guide to replacement windows before you make your final decisions and you will feel much more prepared to find the right options for your home.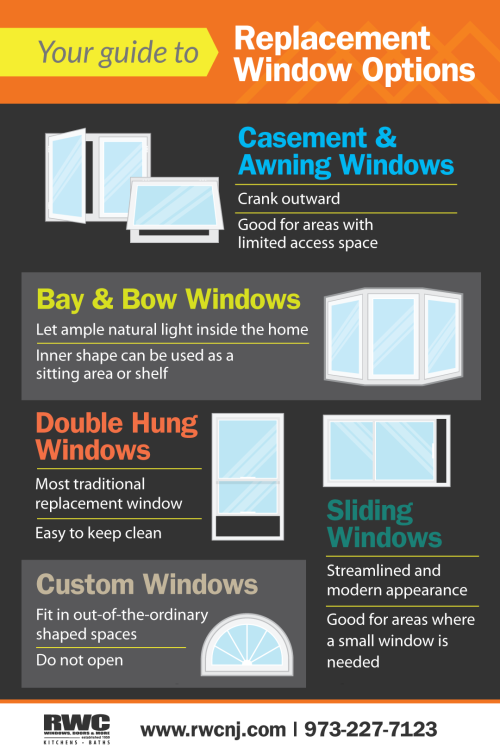 Casement and Awning Windows
Windows crank outward either vertically or horizontally for ease of opening and closing.
Casement windows work well in areas where windows are needed but there is not a lot of space for access, such as above the kitchen sink.
Easy to clean thanks to the simplistic design.
The windows offer a healthy amount of natural light and air flow when needed.
Casement windows offer the convenience of being able to double as an emergency exit route if necessary.
Bow and Bay Windows
Usually larger in stature for cosmetic appeal and ample natural light inside of the home.
Windows are angled from 25 to 45 degrees for a bowed shape.
Window setup most often consists of a fixed center window and two smaller windows on either side that open, but can have multiple frames in one setup with as many as five windows.
Bowed window designs allow the inner shape to be used as a sitting area or shelf for added architectural appeal.
Bowed shape protrudes from the exterior of the house to gather more natural breezes than traditional windows that sit flat against the home.
Excellent feature for family rooms, formal living rooms, dining areas, and other larger spaces in the home.
Windows can be casement in style or double-hung.
Double Hung Windows
Considered to be one of the most traditional replacement window types and suitable for pretty much every room in the house.
Double-hung windows are easy to keep clean with the ability to open both sashes inward from the frame to reach the outside glass.
Windows have a long lifespan of about 20 years when maintained well and professionally installed.
Work well in areas where the height is taller than the available width.
Sliding Windows
Offer a slim, vertical appearance for a streamlined and modern appearance.
Windows usually feature sturdy locks.
Excellent choice in areas where only a small window is needed, such as in the bathroom for ventilation and natural light.
Feature durable sashes that are reinforced with guides for easy sliding motion and offer the ability to tilt inward for cleaning.
Sliding windows work well in areas where there is more width available than height, and come in an array of size options.
Custom-Shaped Windows
Shaped in versatile styles to fit in out-of-the-ordinary shaped spaces in the home, such as above a door.
These windows are fixed in style, which means they do not open.
Great way to add cosmetic architectural interest in areas that need a little extra natural light.
When you get a little more familiar with the different types of windows available, it will make your task of finding the right ones for your home an easier feat. While many homeowners take the easiest route and choose the same basic window styles for all of the rooms in the house, most come up with a comprehensive list of different window styles that are suitable for specific areas. If you would like more guidance with choosing the right replacement windows for your New Jersey home, contact RWC for more information.