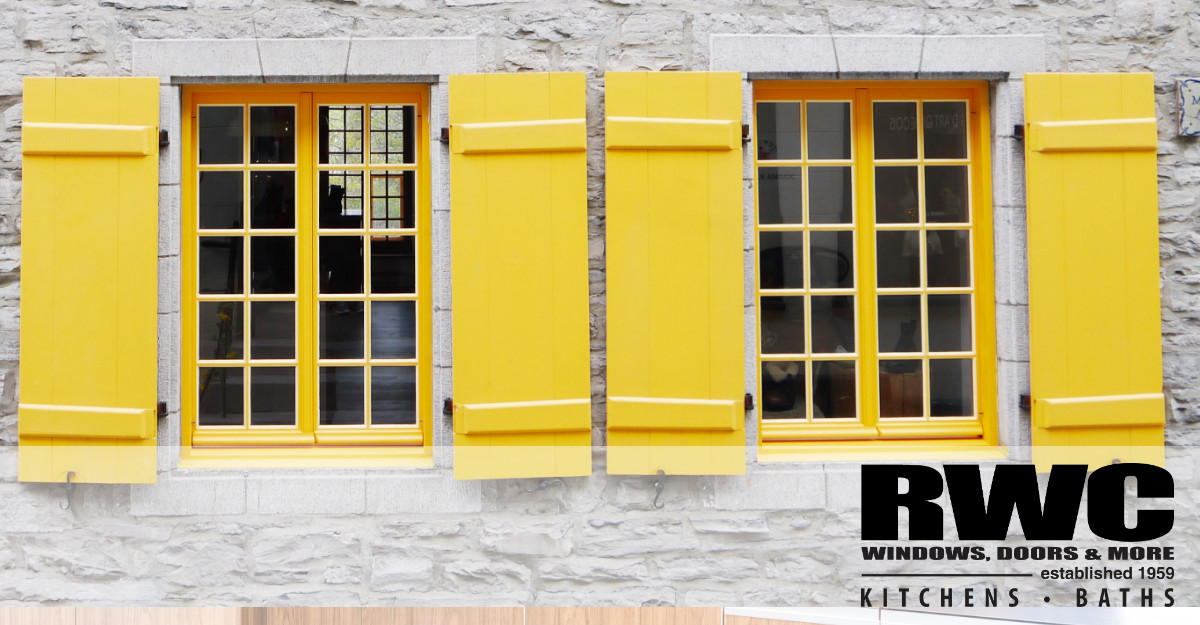 Although older houses can be quite charming, they often need renovations to meet modern expectations for function and efficiency. It doesn't take much thought to replace appliances with new ones of a style you like, and you probably have an idea of what modern bathroom renovations the house needs, but replacement windows for old homes can be a more difficult decision. Fortunately, there are plenty of window replacement ideas and options available so you don't have to choose between either the most energy efficient replacement windows or windows that look great in the context of how well they suit the home.
Window Replacement Options
Energy saving replacement windows come in all shapes, sizes, and styles. They can be custom fit for older homes that may not have what is considered modular sizes by today's construction contractors. Styles include the most common double hung window, which can have either a center rail or three quarters split in order to meet the cosmetic intention of the house's original design. Although vinyl is the most common material, wood sashes are available and might be a better choice for some houses as they can appear more in line with how the original windows were built while providing the insulation needed for heating and cooling efficiency. Other types of windows are available as well, such as emergency egress windows as local code might require, block windows which allow natural light in while blocking vision can be great for a bathroom, or windows that crank open on hinges rather than lifting were common in certain types of older homes and might maintain the style of your house.
Interior Storm Windows
If you just can't part with the old windows because they continue to look great and function properly, another option to consider is adding an interior storm window to raise the window's efficiency without disrupting the exterior view of an older home. These windows are custom-built to fit your existing windows and are hardly noticeable once installed. They include several layers of heat reflecting glazing to raise the R-value of the window by keeping heat outside in the summer or inside during the winter months. They aren't going to be as efficient as a triple pane replacement window filled with argon gas, but they maintain the appeal of the older windows while lowering your monthly heating and cooling expenses.
Choosing New Windows
There is further consideration needed when choosing the best replacement windows beyond the look you want to maintain and the efficiency you hope to achieve. Windows can be relatively inexpensive, or they can cost as much as you're willing to spend. Although price is always something a homeowner has to be aware of, the cost to replace windows in old house shouldn't be the only basis for the final decision. There are two perspectives toward window cost. One, if it's an investment home you're flipping, or a house you plan to live in for a few years before moving, the amount you spend on the windows will repay itself in the home's resale value and curb appeal when the house goes on the market. On the other hand, if you plan to live the rest of your life in the home you want the windows you'll never have to replace again because you didn't cut corners the first time.
Takeaway Points
Consider what options are available when it comes time to replace windows.

Think about whether you have to replace the windows or can upgrade them with interior storm windows.

Take the time to choose the windows you're going to be happy with, even if it winds up costing a little more than you had hoped.

Replacing windows in an old house is a specialty of RWC. We'll help you discover ideas for the right window design for your home!
Conclusion
If you're ready to update your windows and want to know more about energy efficient window replacement, give us a call at RWC Windows, Doors, and More. We'll be happy to swing by at your convenience to discuss your home window replacement options and handle all installation of your energy efficient replacements!