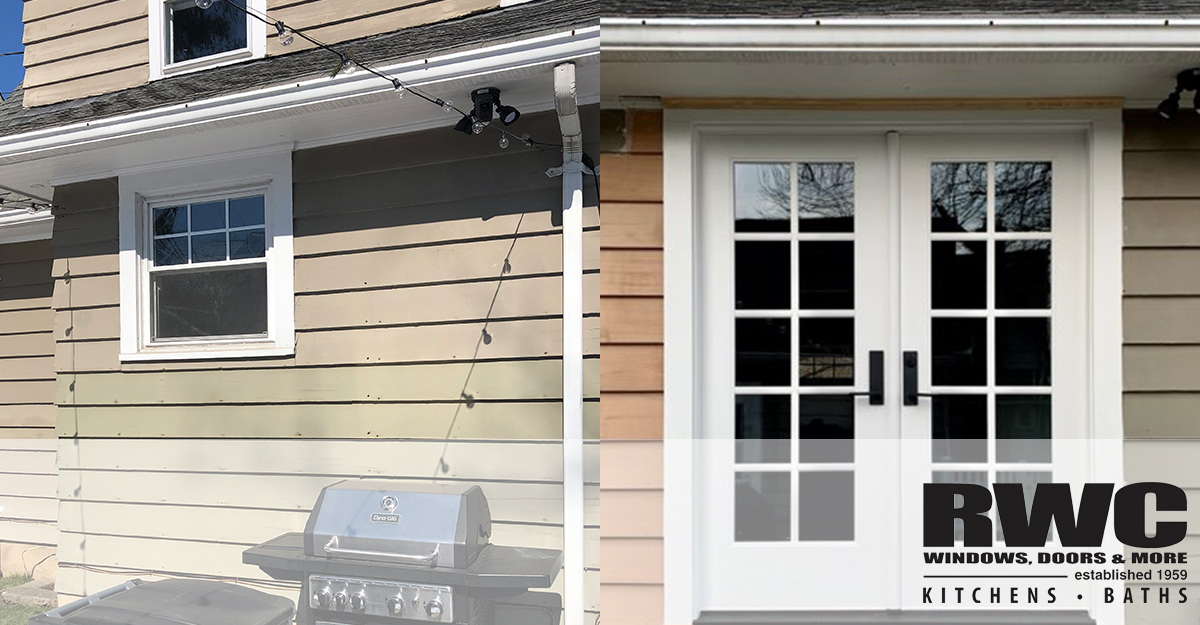 One thing many homeowners learn over time is that open space is a feature. In other words, the old idea that every room should be compartmentalized has changed. The idea now, is to have larger open spaces allowing access easier and making the entire design open. When people begin to embrace this concept, they often need to have walls removed to open up spaces. Having a close off dining room not viewable from the kitchen is no longer desirable. Once people get the itch for creating elbow room, it's only a matter of time before a desire for more external doors arises.
At present, you may have a window that you're fond of. This creates a mental connection to an outdoor space. As you begin to remove walls and redefine how you're using the space, you're likely to realize that you need access to outside of the home. But if you have to walk all the way to the other end of the house to access it, the result is frustration. Having more external doors means movement between indoor and outdoor spaces becomes easier. In short, you have realized that you don't want a window- you want a door. But, can you convert a window into a door?
That's where RWC Windows, Doors & More come in.

How to Convert Windows Into Exterior Doors NJ
Here at RWC Windows, Doors & More, we understand the urge to make the most of your existing space, the desire to gain more freedom of movement by removing impediments. That's why we have perfected the art of transforming a window into a door. With our proprietary process, what was once a rather risky operation becomes a routine renovation task.
Of course, anyone can attempt to do it if they have the right tools and the patience to do the job right. But converting a window to an exterior door is not something that you should try as a DIY project. Trust the experts at RWC. Our process has been developed with the purpose of removing risk factors and streamlining the conversion process.
Trust the Professionals and Avoid DIY Risk
With any major renovation project, there's always the possibility of cutting into electrical wiring, damaging plumbing, or cutting into a load-bearing structure. Attempting to make these changes yourself is never recommended. The risks far outweigh the benefits. As professionals, we begin by understanding how properly constructed homes work. Using this knowledge, we avoid damaging load-bearing structures. If there are any electrical or plumbing elements that may pass through our area of concern, we start by shutting down any pipes or wires that may pass through. If there are any additional worries, we can remove a section of drywall and conduct a thorough inspection. Once we're sure there's no danger of doing permanent damage, the process can begin.

Convert Window Into Exterior Door
We begin by drafting lines down the exterior wall to show where our cuts will be made. We begin to carefully remove external surfaces and expose the studs on which your window frame is hanging. We then work to remove vinyl siding, insulation and other materials that help to seal the window from outside and the inner wall from the elements.
Always on the lookout for exposed wiring and other obstructions, we remove the window casing. We then use a reciprocating saw to shear the studs all the way down to the foundation. From there, we construct a properly sized opening with new supports for your new door.
Once the opening is prepped and ready for the new door frame, it's time for installation. The frame will be secured in place and sealed. Then any existing gaps between the new door frame and the wall will be sealed and repainted to match the existing paint. Then, the job is finished with the exception of the cleanup- which we never leave for you to do.

Takeaways
We can install:
French Doors

Sliding Door

Double Hung Doors

And more
Once your new door is in place, you may need steps or a landing installed, which is another service we offer.
To learn more about windows and doors NJ, get in touch today. Our renovation professionals are standing by to take your call.