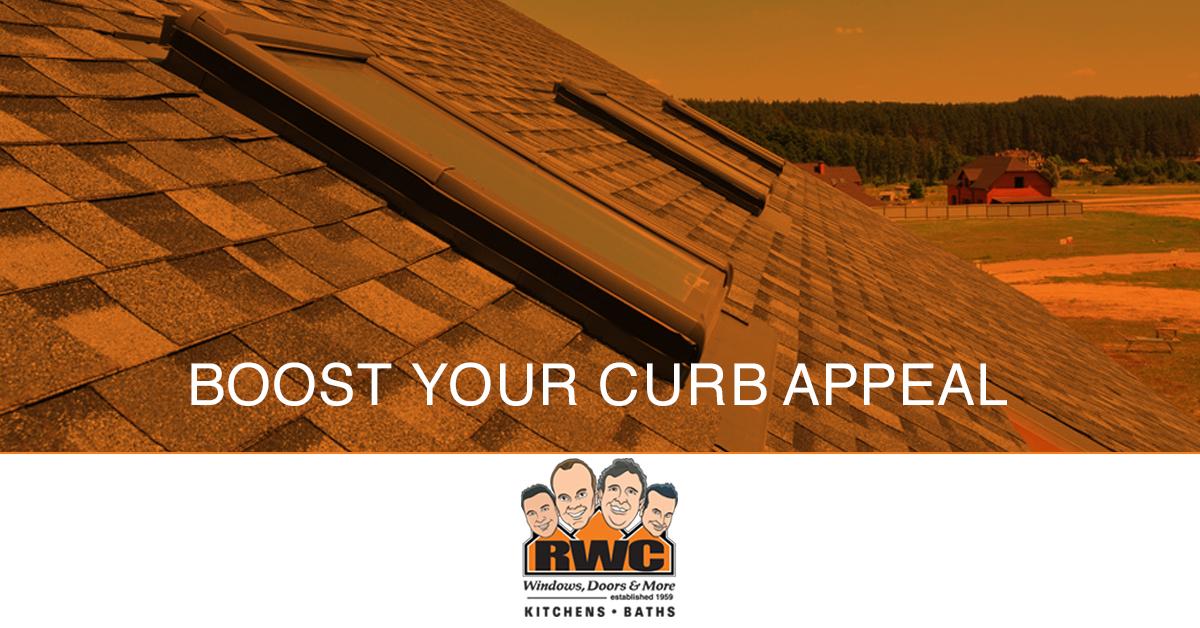 Replacing your windows can sound overwhelming and expensive, but the benefits you gain can completely change how your home looks. Beyond the cosmetic value, replacing your windows can reduce energy costs, lessen outside sound, present more natural light, and increase safety. You may not have given your windows a second thought until now, but there are many advantages that you gain from replacing them.
Just like your home appliances, windows need to be maintained and replaced should any issue cause improper operation. Things to look out for include whether or not you can open and close the windows correctly, identify if there is any moisture on the inside of your windows, or if you feel a draft. These are all signs that your windows need to be replaced. Let's take a look at the top five reasons how windows can enhance your home.
1. New Windows Increase Your Energy Efficiency
A lot of older homes still have their original windows that are typically made of single-pane glass. Sometimes they are harder to open. They also feel cold to the touch in icy weather. Newer, energy-efficient windows fit tighter and offer standard insulated features including heat reflecting low-E coatings and argon gas between panes. Energy efficient windows can reduce heating and cooling costs by 10-25 percent each year. With energy prices on the rise, it makes financial and environmental sense to replace your old windows.
2. Noise Reduction
If you're tired of hearing your neighbor's dog bark every morning before your alarm goes off, or your neighbor mowing his lawn at 7 a.m. on Saturday morning, new windows offer acoustic control benefits that virtually eliminate outside sound. A window's sound transmission is impacted by two factors including the window's design and the installation. Windows are rated by how well they can block sound. The good news is that high acoustic control goes hand-in-hand with energy efficiency.
The same air that brings in noise brings in outside temperatures that need to be heated or cooled. High-performance windows that lower your energy costs will also reduce noise. Different glass thicknesses will create different vibrations that deflect the sound. Be sure to review the various material types available when you choose your new windows.
3. Increase Your Family's Safety
There's nothing more important than the safety of your family. If your older windows are difficult to open, or get stuck once they are open, the windows could pose a risk to your kids. Unfortunately, faulty windows can allow your children can climb out or accidentally get a finger stuck while trying to close them.
Older windows could also pose a danger in the case of fire. If your escape plan is to exit using a window that is older, it may take more time to open it and escape. Worst case, your exit window could get stuck, causing you to need an alternate route that you may not have the time to find. This is reason enough to replace your old windows with new, safer windows.
4. Protect Your Belongings
Ultraviolet rays that come into your home through your windows can fade your furniture, carpet, window treatments, and artwork. Upgrading to energy efficient windows will reduce the amount of sunlight that can get through the window and cause damage to your property. Most replacement windows can block up to 95 percent of ultraviolet rays.
Investing in replacement windows means that your furniture will look newer longer. You've spent time and energy designing your home, so it's important that you choose the right windows to protect the furniture and belongings that make your home, a home. You will also protect yourself from harmful ultraviolet rays.
5. Add Curb Appeal
Even if you're not in the market to sell your home, new windows increase the value of your home and give your property an instant facelift. Your home is your largest investment, and one of the most important assets in your life. A welcoming exterior can put an extra spring in your step each time you come home. New windows also improve the look of your home on the inside as well. When you do need to sell your home, you'll be glad you invested in those new windows.
RWC Windows, Doors & More is a family-owned home improvement business that has been helping families like yours for over 57 years. We offer unparalleled customer service, quality product selection, and affordable prices. Our certified factory-trained installers and in-house department can redesign your master bedroom, build an addition on your home, upgrade you kitchen and more. We'll work to make your home improvement dreams come true.
RWC has been relieving home improvement stress since 1959. Call us today or visit us on the web for your free consultation!