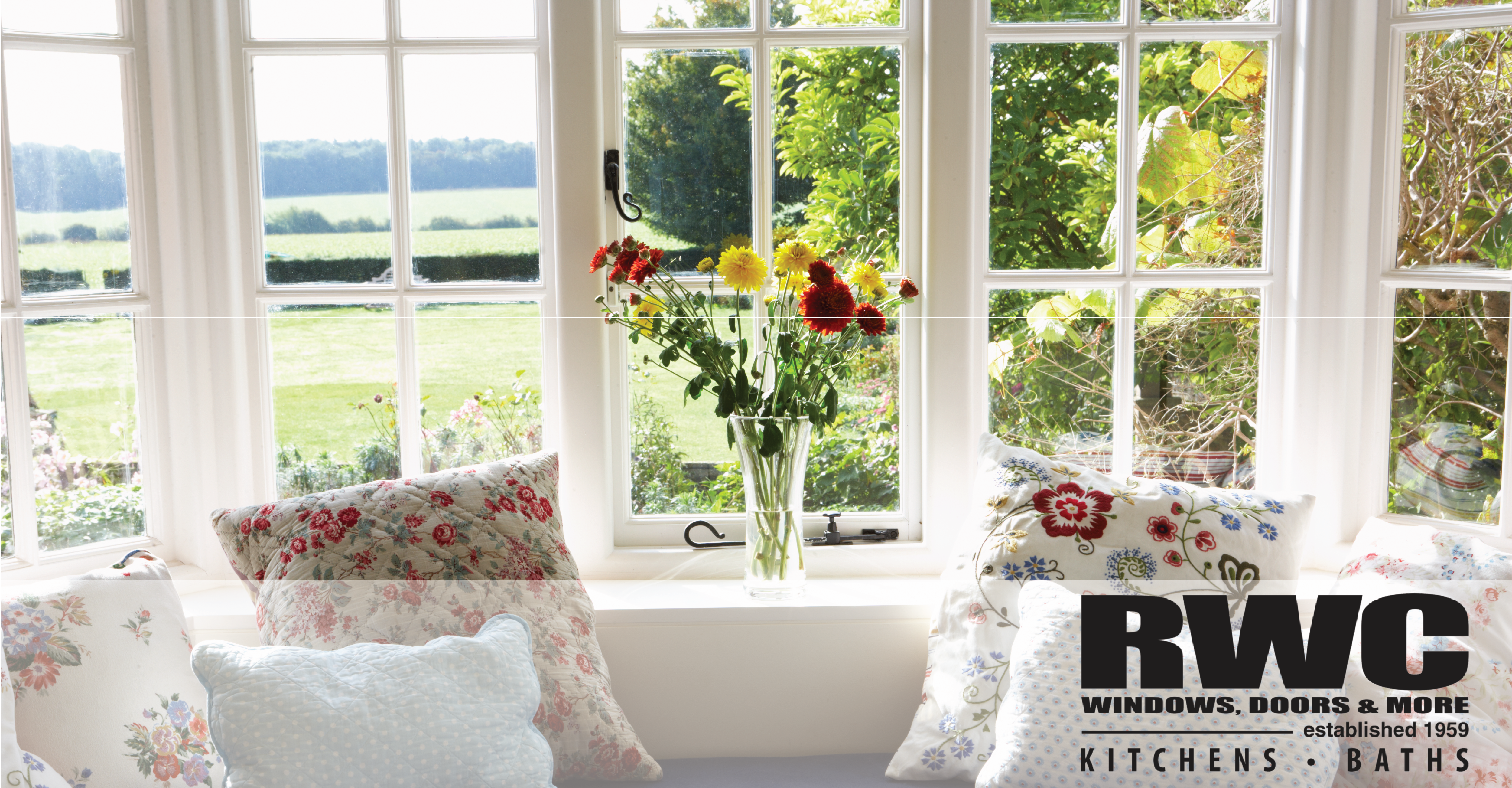 Adding bay or bow windows to your home is a great option if you're looking to add extra natural light inside and get a better view of the outdoors. They can add literal floor space or a perceived perception of extra room inside, and often serve a specific function such as a reading, art, or music area in the home. When hearing the two terms, most people who aren't architects may wonder, "What is the difference between a bay and bow window?" Although both will perform similarly in most environments, there is a difference between bay and bow windows.
The Advantages and Disadvantages of Bay Windows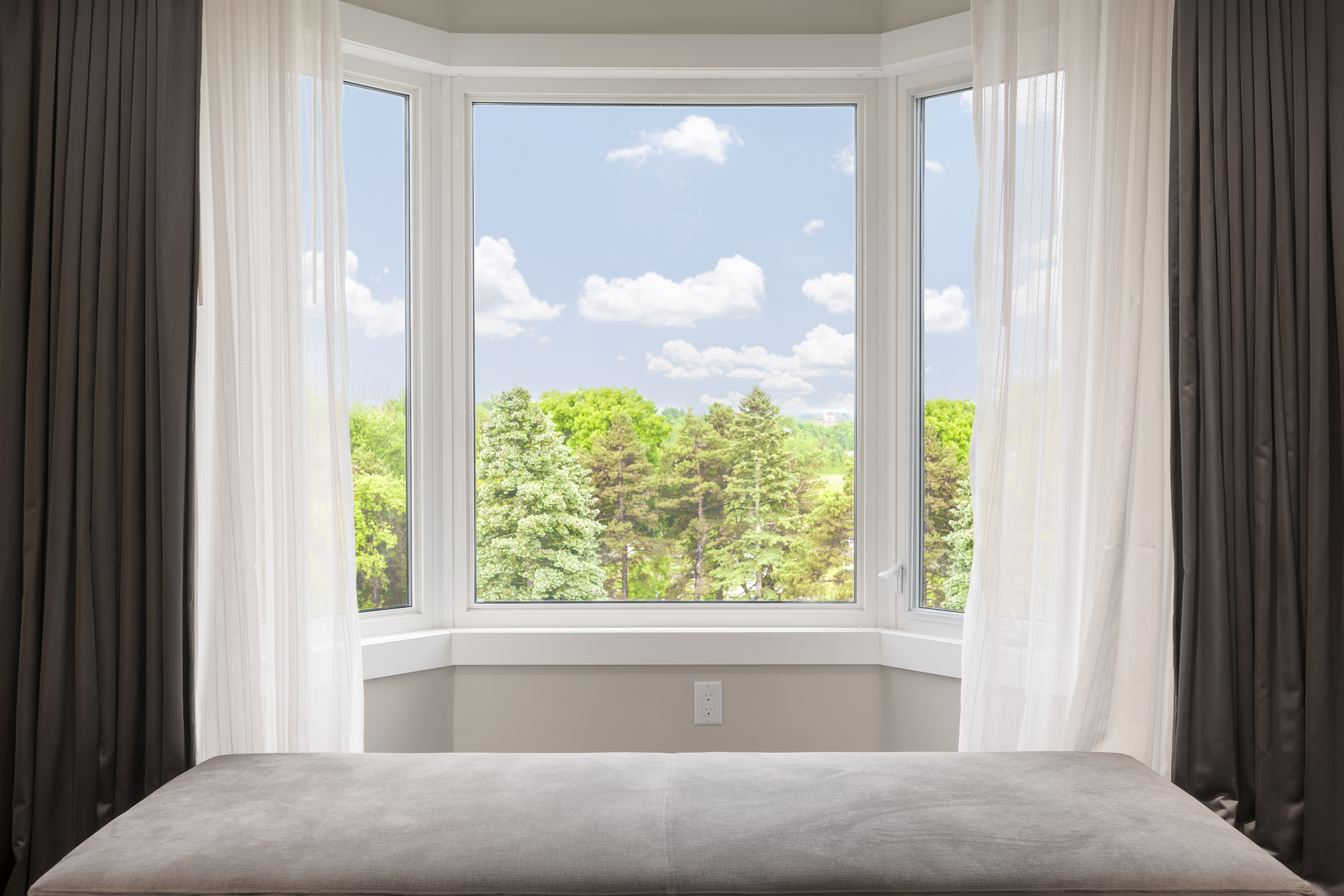 The advantages and disadvantages of bow vs. bay windows really depend on the layout of the house and the preferences of the homeowner. A distinct advantage of the bay window is that it is usually less expensive because it is usually manufactured and installed as a single unit similarly to an ordinary double hung window. The wall opening for the window may have to be altered to accept the new window but makes a substantial change in the feeling of the room.
Reasons to Choose a Bow Window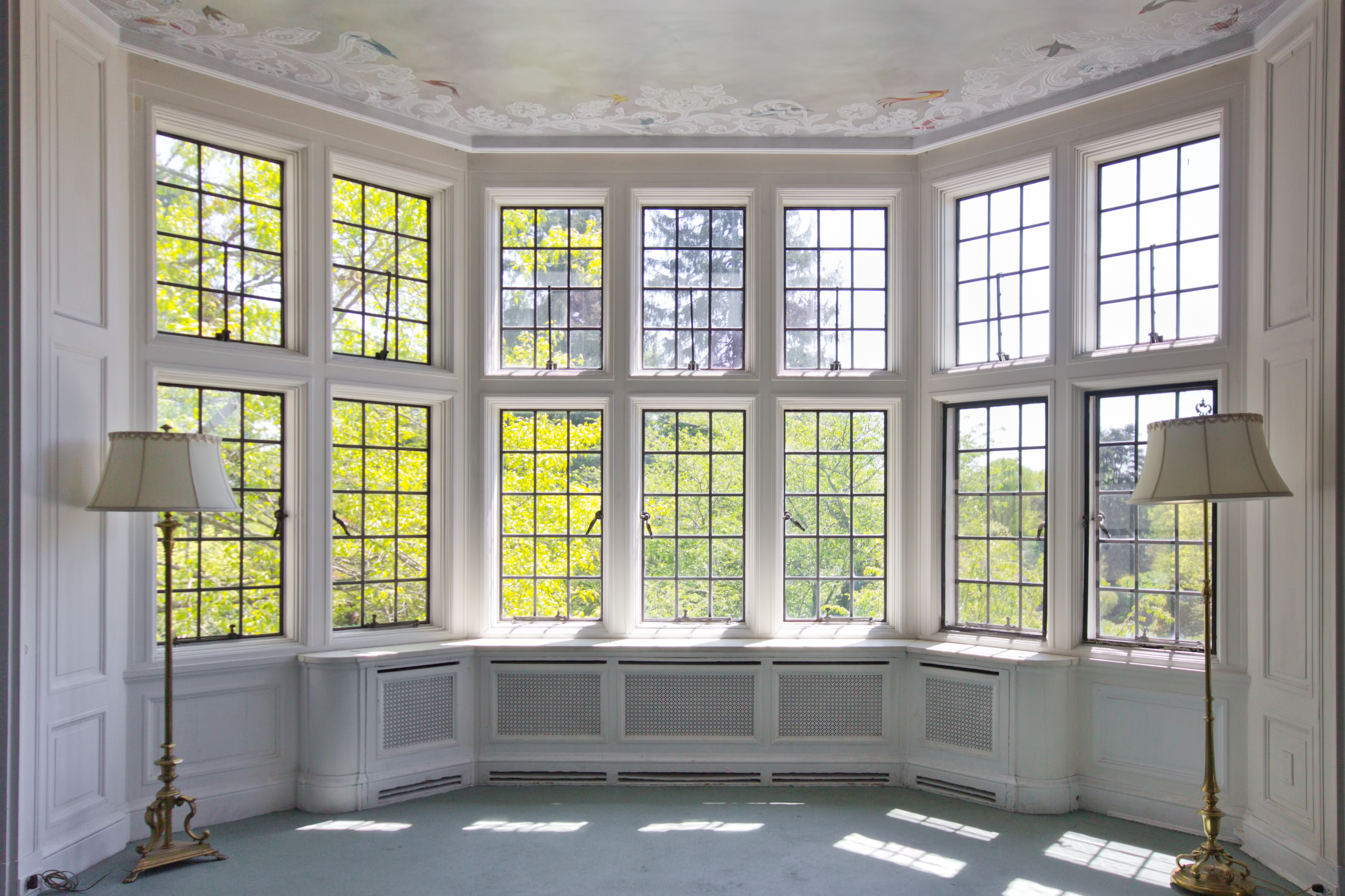 A bow style window has the disadvantage of expense when compared to a bay window, as it requires structural framework and is a major renovation to the home. A bow window typically has either four or five individually manufactured windows which are installed in what is essentially a small extension to the room. The advantages of such a project is how the wider window allows even more light to come in and provides a wider view with more angles to the outside of the house. Each window functions separately and can be raised or lowered independently according to the direction of sunlight and breezes on the outside, whereas the bay window usually consists of a picture window in the middle with a single window which opens on either side.
General Considerations when Choosing New Windows
Bay and bow windows require the same considerations as any other window replacement in the house. Energy efficiency and cosmetic appeal should both be incorporated in the project. Choosing vinyl, wood, or metal frames is a personal preference, whether to choose a double or triple pane window is a matter of budget and consideration of how it might affect a power bill over time. The final decision toward a bay versus bow window lies in what you find preferable and how one or the other may work within your home.
Conclusion
A few key points of note when discussing the project with a contractor and making the final decision of bay windows vs. bow windows and which to choose for your home:
A bay window is going to be less expensive.

Bay windows are made of three types of windows installed as a unit, with a picture window in the middle and vented windows on either side.

A bow window is an extension of the room with at least four or five separate windows working together in tandem to provide the desired effect.

As with any window or other home improvements, carefully consider the quality of the window and contractor ability before beginning the project.
If you have any further questions about whether a bay or bow window may be suitable for your home, contact us at RWC to have a courteous and professional representative discuss what solutions we can make available to your needs. RWC proudly provides bay windows in NJ & bow windows in NJ. We'll be happy to give an up-front estimate and help with design and installation for your new project.