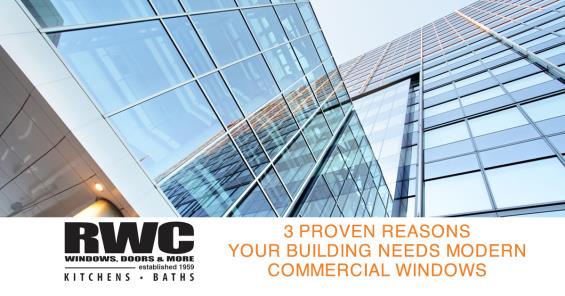 The key to making a profit while providing service when you own a building is to make the building efficient to use on a regular basis. Utilizing efficient new windows and doors is a relatively inexpensive investment which pays for itself with reduced power bills the adds value to potential clients who may lease rooms in the building and will recognize your dedication toward running a business efficiently.
Owning your first house is exciting enough as a place for you and your family to live, but owning an actual building is even more exciting as you realize the potential income it can provide for you to care for your family. While establishing a committed role in the local community with a commercial structure, the building you own will also generate income. It requires maintenance and repair costs, along with the expense of keeping it open and running as a commercial building whether you run a business inside personally or lease it to other companies for office and work space.
What to Look for when Choosing Modern 
Windows
Older buildings have older windows until they are upgraded with renovations and replacement windows to meet modern standards. Newly built structures have modern options available with new windows rather than replacement windows. There are several design aspects to consider when deciding on a window style whether constructing a new building or renovating an existing structure to make it more modern.
1. Energy Efficiency
Energy efficiency always saves money in the long term. A commercial building neither needs nor demands the conveniences offered by residential windows, rather, it needs windows which maintain the controlled indoor atmosphere while allowing a view of the outdoors.
2. Cosmetic Appeal
A commercial or industrial building has a primary function of allowing businesses to perform. Whether a factory, office building, or storefront, the building provides jobs to the community and are local landmarks. As such, you want it to look nice from the street, upon approach, and to the people inside. Balancing efficiency and functionality with a cosmetic appeal is achieved with the proper architectural design which incorporates windows appropriate for the building's needs.
3. Practical Function
The practical function of new windows can supersede efficiency and appeal, yet practical function incorporates the ideas of efficiency and appeal as well. South facing windows can incorporate a glaze coating to keep heat out during the summer, north facing windows can utilize double panes with inert gasses to keep heat in during the winter. Windows facing the east allow extra light in the morning while west facing windows can produce an afternoon glare if not properly treated.
The Multiple Roles of a Contractor with 
Commercial
Windows
The contractor is the person who actually installs the new windows. Sometimes, the contractor has to alter the original plans for practical purposes, other times he has to explain the blueprints to the client so they can understand how it is going to look.
Design Process
The architect designs the building according to client needs, and the contractor understands how to fulfill the design parameters. Sometimes, the initial design has to change according to what the contractor can do with the available resources, but a great contractor can do so while maintaining building code and utilizing amazing window designs which keep the original concept intact.
Application
Installing windows is the contractor's job, he does it well and has the experience to know what works best for different applications. You can trust that your contractor knows how to do the job well and complete it according to your expectations.
Conclusion
Whether you are renovating or constructing a new building, be sure to contact RWC for an estimate and advice toward practical completion of the project. We can help with design plans with practical application and labor toward completing the project according to your needs.