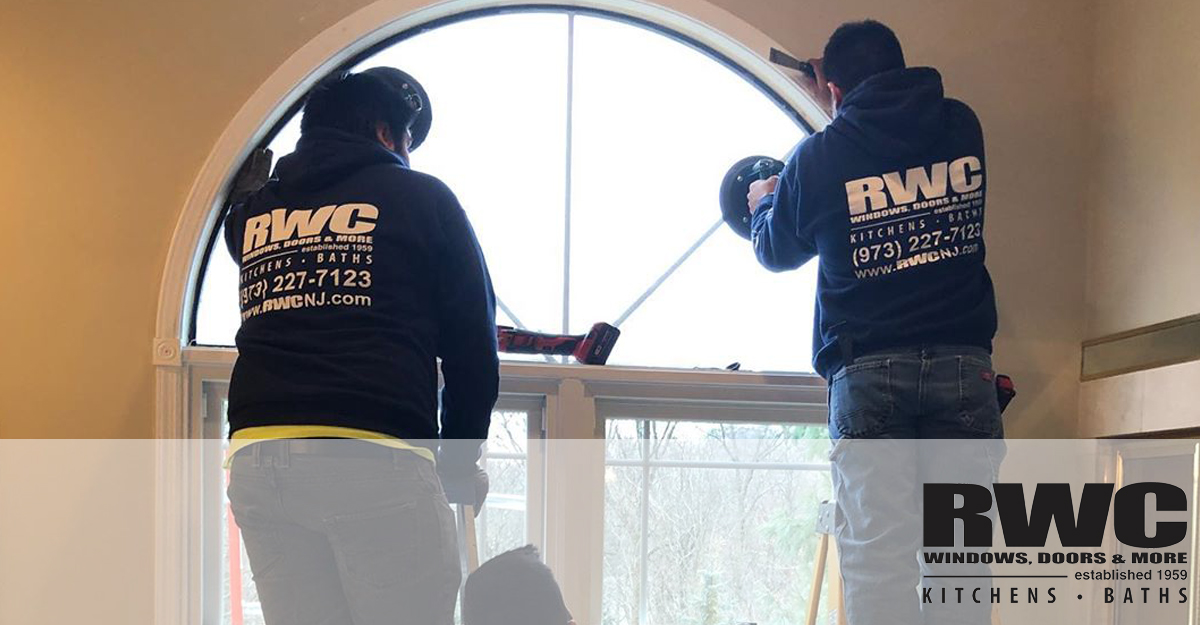 Quarantine doesn't have to mean you can't get your home renovations completed. Wouldn't it be nice if you could enhance the beauty and functionality of your home's bathrooms windows and/or doors without worrying about potential exposure to coronavirus or other germs? Well, with RWC Windows, Doors, and More, you can! Put your faith in RWC for these projects and you will be treated to contactless service from the moment we arrive at your home until the moment we finish the work. Our team goes out of its way to prevent contact with customers as well as surfaces as best as possible as well as leaving the space completely clean when we leave. Our goal is to enhance the look and quality of your home without putting you or your loved ones in harm's way.
About Our Contactless Service
Customer-first Service
The purpose of providing contactless service is to protect customers' well-being. Let us into your home to perform the renovation you have in mind and we will go out of our way to avoid physical contact of any sort with you, your family, your pets, and commonly-touched surfaces. Our hyper-awareness makes it possible to improve your home without putting your or your loved ones at risk.
Virtual Estimates
Our virtual estimates are as convenient and touchless as it gets. This seemingly futuristic tool empowers our team to take a remote tour of your living space and help you figure out the best approach to enhancing its functionality, beauty, and value. We will discuss the details of your upcoming renovation project with your home's idiosyncrasies in mind, ensuring the work we perform maximizes the aesthetics of your living space. This is just another example of how our home renovation contractors put customers first.
Minimal Interaction
We get it. Customers want top-notch home renovations with minimal contact and interaction. Let us tackle your home renovation, redesign, or other project and you won't feel pressured to interact with us at any point after the work is scheduled. We work on doors, windows, kitchens, bathrooms, and other parts of the home with resolute determination. Our goal is to get the job done in a prompt yet comprehensive manner without interfering in your daily routine. Technology allows us to do "face to face" visits from the comfort of your home, without any risk.
Protective Measures for Customer Safety
We refuse to put our customers in harm's way. Let us tackle your home renovation project and our team will go out of its way to safeguard you, your loved ones, and your home. We wear protective equipment ranging from masks to gloves, safety goggles, and more. If any of our team members are sick, they are not permitted to work. RWC refuses to let anyone who is even slightly ill enter a customer's home. Place your trust in our home improvement aficionados and you will enjoy a truly invaluable peace of mind.
Bang For Your Buck
RWC home renovations are worth it. Whether you are interested in a custom renovation, a luxury renovation or other house renovation interior ideas, we will make sure you get your money's worth. Take a look at our home renovation before and after pictures and you will agree these improvements make a meaningful difference in quality and beauty.
An Experienced Team
We have over 60 years of industry experience. Ask our Northern New Jersey customers about the quality of our work and you will find we exceed expectations. We go out of our way to keep customers' home renovation costs to a minimum. Just as important is the fact that we provide virtual estimates and unparalleled customer service to ensure our customers minimize contact and enjoy risk-free home renovations that stand the test of time.
Contact RWC Windows, Doors & More
Our home services team is at your service. We perform completely contactless home renovations that ensure you are not subjected to any potential viruses or germs while your home is improved. If you are interested in bolstering the look or functionality of your home, give us a call at 973-227-7123. You can also reach out to us online by filling out our convenient online contact form. We are here for everyone in and around the greater West Caldwell, NJ area. Contact us today and we will prioritize service at your New Jersey-area home, helping you maximize its beauty, functionality, and value.