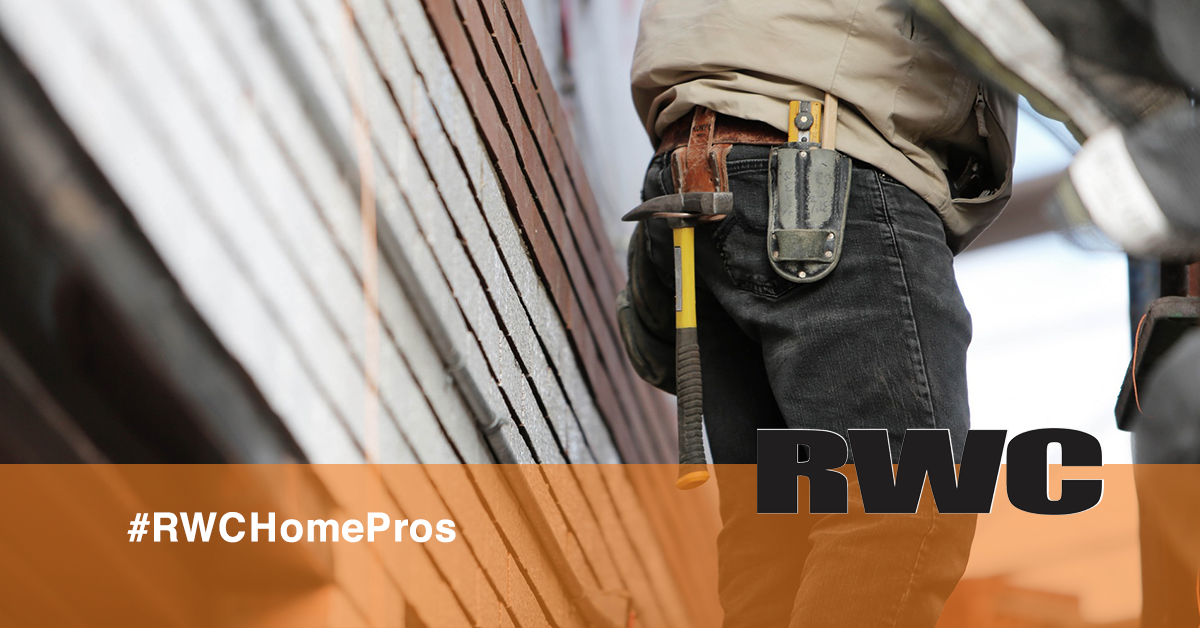 When done correctly, remodeling projects can transform your home into a beautiful, usable space for your family. However, when home renovations are done wrong, disasters can be the result. Luckily, RWC can teach you everything to know before renovating a house. Use our tips to avoid common home renovation mistakes homeowners make when embarking on a home improvement project. By following our advice, your project will run smoothly and the result will be what you envisioned instead of just an expensive mistake. Scroll down to check out our home renovation infographic with the top 7 common mistakes made!
Planning Mistakes
Choosing the cheapest contractor. Obtain quotes from three different contractors. Quotes should be given in writing and include specific information about products, sizes, permit fees, warranties and the change order process.

Not expecting the unexpected. Plan to spend 15 or 20 percent more than you think the project will cost. Doing so will allow your budget to absorb unforeseen expenses that always arise during home improvement projects.

Lack of usable space. Make sure a kitchen or bath renovation has adequate storage and counter space.
Failing to anticipate a mess. Renovations are chaotic and time-consuming, so expect a mess from the get-go.

Home renovation timeline is not provided or is inaccurate. Some contractors may overestimate or underestimate their work schedule, causing delays or overcharging.

Doing 'want to's' instead of 'have to's.' Know the difference between items you must do and items you would like to do.
Construction Mistakes
Skimping on unseen elements. Moisture barriers, energy efficient windows and other items you may not see will have a big impact on your home's long-term safety and function.
Failing to get permits. If you don't get a permit, you could incur a fine and your homeowner's insurance may not cover a claim if something happens.
Neglecting the electric system. Walk through the project with an electrician to ensure outlets are in the right spaces and everything is up to code.
Ignoring long-term needs. Think about how you might use your home several years in the future instead of in the present.
Overbuilding for your neighborhood. Your home renovations shouldn't make your home cost substantially more than others in the neighborhood.
Design Mistakes
Measuring wrong. Make sure measurements are exact to avoid problems with installation.
Insisting on hardwood. Hardwood may not be the best option for your family. Single-board laminate may be the best choice if you have pets and kids.

Sticking to trends. Trends are temporary, so look for options that will stand the test of time instead of a short-term fad.

Buy extra flooring. Having extra materials will allow for mistakes that can happen during installation and accidents that occur down the road.
Buying cheap materials. You get what you pay for. Consider that when purchasing renovation materials.
Oversized fixtures. Pick fixtures and features to complement the size of the room.
Straying from style. Stay true to your home's architectural style to ensure a seamless result.

Using the wrong paint. Look beyond color and select the right type of paint for your project. Flat paint is best for ceilings while glossy paint works well on trim.
Avoiding these mistakes will help your home renovation project get done quickly, correctly and within your budget. Do your research and plan ahead of time in order to avoid costly errors you'll regret down the road.
NJ Home Remodeling
Unsure where to start? For the best outcome, hire home renovation contractors with decades of experience helping homeowners with kitchen and bath renovations. With nearly 60 years' experience, RWC is the trusted expert for home improvements. We know all of the home renovation mistakes to avoid and can help you achieve your dream home. Visit our showroom in West Caldwell, NJ, call us at (973) 435-4230 or contact us using our online form for home remodeling quotes and to start planning your renovation today!