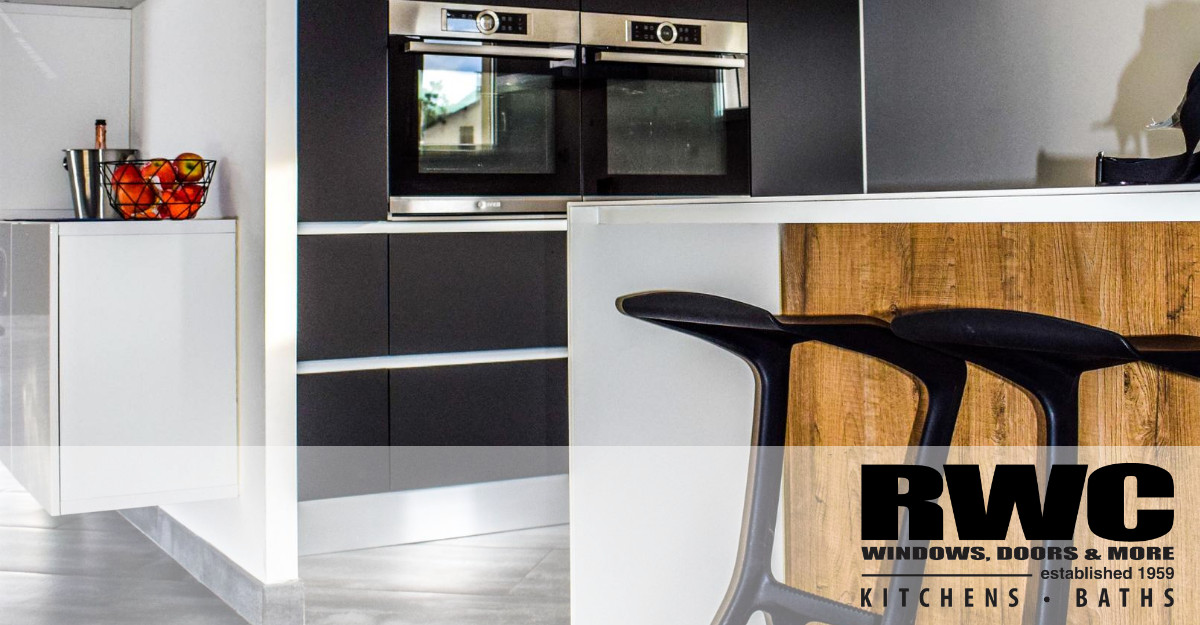 Top 2019 Kitchen Ideas & Remodel Trends
It can be fun and rewarding to incorporate the newest trends into your home, and the kitchen is the perfect place to start. Often called the heart (and the stomach!) of a home, an updated kitchen makeover will increase your home's value and comfort. Whether for a new home or remodeling project, a new kitchen design plan can transform your space.
Although design is very subjective, there are certain kitchen trends to avoid when renovating or building a new kitchen. Modern kitchen design ideas are more open, clean and streamlined than they used to be, refined by years of trends. Faux finishes and all-white cabinets have faded into kitchens of the past. Here, we've rounded up the top 2019 kitchen design ideas to get you started.
Timeless Design Styles Come Back
When speaking of timeless kitchens (think: your grandmother's outdated, albeit comfy, space), it's important to focus on the basic elements that make these types of older kitchen trends still relevant. The giant oven and fridge may be energy hogs by today's standards, but the beautiful stone, tile, or wood counter tops are still as impressive as they are gorgeous.
Incorporating natural elements and raw materials like stone and wood into your kitchen is an easy way to modernize it, while potentially giving it that rustic feel from another time. This can even be taken one step further with recycled composite countertops or cork — sustainable or "green" living is still on the rise. You could combine these design ideas with another popular 2019 kitchen design trend that stands out: brass fixtures. Changing some fixtures to brass is the perfect way to merge your taste with modern trends.

Modern Cosmetic Trends
Many of today's kitchen design remodel ideas are based on classic elements with a twist. Kitchen backsplashes are rising in popularity, especially ones that add a pop of color, display smooth marble or feature funky tile patterns. This is a relatively simple way to upgrade the style of a room, and lets you add a bit of personality. Colored cabinets are on the rise this year, with colors like mint green and fire engine red rising to the top. Another 2019 kitchen color trend is dark hues — navy blue, forest green and dark brown — for cabinets and floors. This is opposed to the classic bright, light and open kitchen feel, so it depends what you prefer and what works with your home, but incorporating these different colors can give your space a comfortable, lived-in feeling while making it stand out.
Practical Small Kitchen Remodel Ideas & Designs
Sometimes, you don't have the luxury of space to do everything you desire in a kitchen. If this describes your space, you're not alone. Practical and efficient kitchen design ideas for small kitchens are abound this year. An easy trick it to incorporate mirrors and use every inch of wall space.
It's important to find the right appliances for your space. Things like hanging light fixtures, lots of cabinets and windows, and open shelving can also help open up your kitchen. Especially in a small kitchen, it's important that everything in functional and minimal to avoid a cluttered feel. In keeping with upcoming trends, try using a pattern, accent colors or textured contrast within your floors or walls; this will add to the design scheme without incorporating extra decor or taking up space.
Intertwining Form and Function
Kitchen interior design involves cabinetry, counters, backsplash trends, and flooring, so there are a lot of elements to look at when considering form and function.
Certain timeless designs have proven themselves to be practical, such as simply having enough drawers and cabinet storage, functional counters which don't easily scratch or stain, and appliances which do their jobs effectively. Some more modern remodeling ideas for kitchens, like energy-efficient or smart appliances, can boost your kitchen's functionality. Freestanding islands are a great way to balance and maximize your space, especially if they have drawers underneath or double as a table.

Takeaway Points
Some designs are timeless, it's always worth taking note of what aspects of traditional kitchens are proven to work well.

2019 kitchen design trends include colorful cabinets, natural stone and mixed metals — get creative!

Modern technology allows for new designs which might better suit your needs.

Consider how you use the kitchen to make sure the design is practical, specific and fits your tastes.
Conclusion
The bottom line is to consider your expectations for the home. If you plan to live there and use the kitchen, personal preferences are more important than following trends. If your plan is to flip the house or perhaps live there for a short term before moving again, trends are going to more important toward selling the house quickly and to maximize the home's value. To discuss design ideas for your kitchen, contact RWC. Check out our photo gallery of kitchen remodel design ideas and one of our representatives will be happy to meet at your convenience to help design your new kitchen.