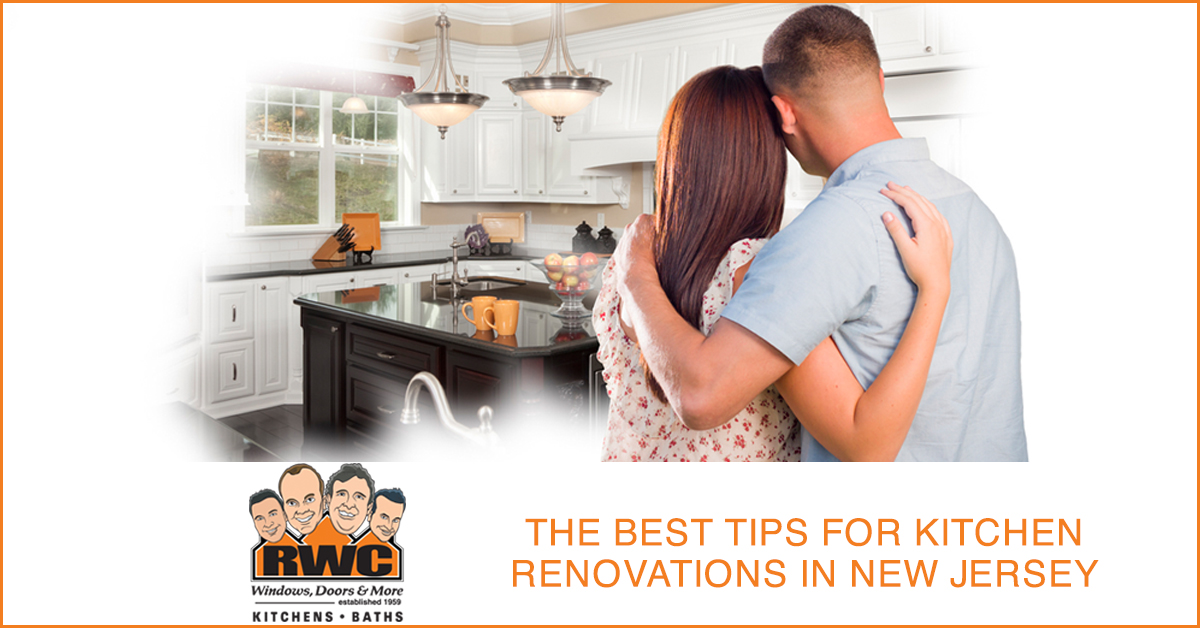 HGTV runs hour after hour of kitchen renovation inspiration. And, the more you watch, the dingier your humble abode begins to look. Or, the more must-have's you realize you have not.
How do you know when the bite of the remodel bug is genuine and when it is a passing spell? When is a redesign worth it? When should you pursue a kitchen renovation in New Jersey? Let's talk about it.
Why Renovate?
It is likely that there are as many reasons to renovate your kitchen as there are homes on your street. In fact, with enough thought, you can justify any remodel. A few key reasons to pursue such a project include:
Deterioration
Your kitchen screams for your attention. Leaky faucets, scratched or gouged countertops, dinged up or broken cabinet doors, they are all calling for you to help. You can make the list. But, there comes a point when you need to silence the screams with a bit of elbow grease or professional help.
Energy Savings
Opportunities to save money (and the planet) have become increasingly simple. Appliances, light fixtures, faucets and more offer energy-efficient and resourceful options for homeowners. Energy savings boost the investment  value of a remodel.
Financial Incentives
With the benefits energy conservation brings to the planet, rebates by the government or vendors and remodeling grants are now common. Sales at home improvement stores, cash rebates on appliances and low-or no-interest loans make renovations more affordable than ever. Tapping into these options gives the incentive to remodel.
Update
Perhaps you moved into someone else's centuries-old home. Or, the look you loved in the 70s has lost its zing. Either way, moving an outdated kitchen into this century proves a reason to remodel.
Change
Sometimes we just need a change. HGTV inspires homeowners as to the joy a new, clean, fresh kitchen face can bring. And, we buy it nearly every time.
Lifestyle
Your passion for gourmet cooking steadily grew over the years. It may be time your kitchen grew to match. Or, perhaps the current design worked for your once young family, but you have outgrown it along with the sneakers strewn by the front door. A remodel finds what best suits your family's current needs.
Special Needs
An elderly family member moves in; a child is diagnosed; your health changes. Whatever the reason, your kitchen may require changes to make the space more easily usable for all members of your home. Remodeling for this reason makes those struggling with health issues feel part of the household.
Value
Remodels increase marketability and asking price. In fact, an updated, attractive kitchen proves to be a top selling feature. Renovating this room before the "For Sale" sign goes in the yard boosts your selling power.
How Much to Spend?
Kitchen renovation budgets can run to the moon and back. When planning a project, the dollars spent must be calculated and monitored carefully. If not, you may not be able to afford to entertain or even eat in your new space.
For a frame of reference, most homeowners spend between $11,424 and $29,178 on kitchen remodels.To get you started on a renovation budget, the recommendation is not to spend more than the value of your kitchen as a percentage of your overall house value.
In most cases, a kitchen represents 10 to 15 percent of a home's value. Therefore, for a $300,000 home, the maximum remodel cost would be $30,000 to $45,000. Also, you should budget 15 to 20 percent more than you expect.
Your budget considerations should also include:
What you can afford to spend.
How long you plan to stay in the home.
The neighborhood's home values.
The cost of temporarily relocating or eating out.
A few additional tips:
Understand the biggest ways to save.
Stick to your budget.
Find a great contractor.
Do your homework.
When to Renovate
The ideal time to remodel your kitchen comes when you have a thorough plan and you are budget ready. Beyond that, your location may dictate the best time of year to start a project. Consider the following factors while determining when to renovate:
Supply and Demand
Identify when building materials fall at their best prices. Planning ahead allows you to purchase materials at the lowest costs and store them until the project begins. This tactic also saves the headache of time delays.
Contractor Availability
As might seem obvious, a contractor's busiest season may not prove the best time for him or her to handle your remodel. However, realistically, offseason is not always practical for certain projects. Planning helps you contact professionals and hire them before the curve.
Season
Kitchen remodels offer some flexibility as to the season. However, no matter when you chose to renovate, contacting contractors a month or two before the seasonal rush proves wise. This timing is affected by where you live and the extent of the remodel.
RWC has relieved home improvement stress since 1959. We would love to talk kitchen remodel ideas. Call us today or visit us on the web for your free consultation.