When you consider home improvement gift ideas such as affordable kitchen remodeling NJ, it's not only a gift that brings a significant return on your investment, it's a gift that will bring satisfaction and joy, every single day. Today as in the past, the kitchen plays an important role in the family. It's usually the one place that everyone is together in the home for meals and has been the gathering place that is full of conversation, hugs, laughter, and love.
Home Improvement Ideas
The best place to start in giving the gift of a new kitchen is to visit an NJ kitchen design showroom to explore the many options you will have in styles, layout, and finishes. At this point, you can consider what type of kitchen layout would be right for your family. HGTV. com offers excellent coverage on the advantages of different kitchen layout styles. You can convert a smaller L-shape or galley kitchen into a horseshoe style to get more functionality, or a larger open space kitchen would be perfect for incorporating an island or peninsula counter.
Next, visit an NJ kitchen design showroom to explore kitchen decor styles from cozy country kitchen to a light and breezy coastal-inspired kitchen. Or maybe this is the perfect opportunity to add dramatic elegance that can change the personality of your entire home.
A Mediterranean-Style Kitchen with natural finishes such as stone, wood, clay and ceramic tiles along with deep, earthy shades offers a calming but elegant atmosphere, while highly polished surfaces and neutral colors can instill efficiency and cleanliness into a kitchen.
Getting from Here to There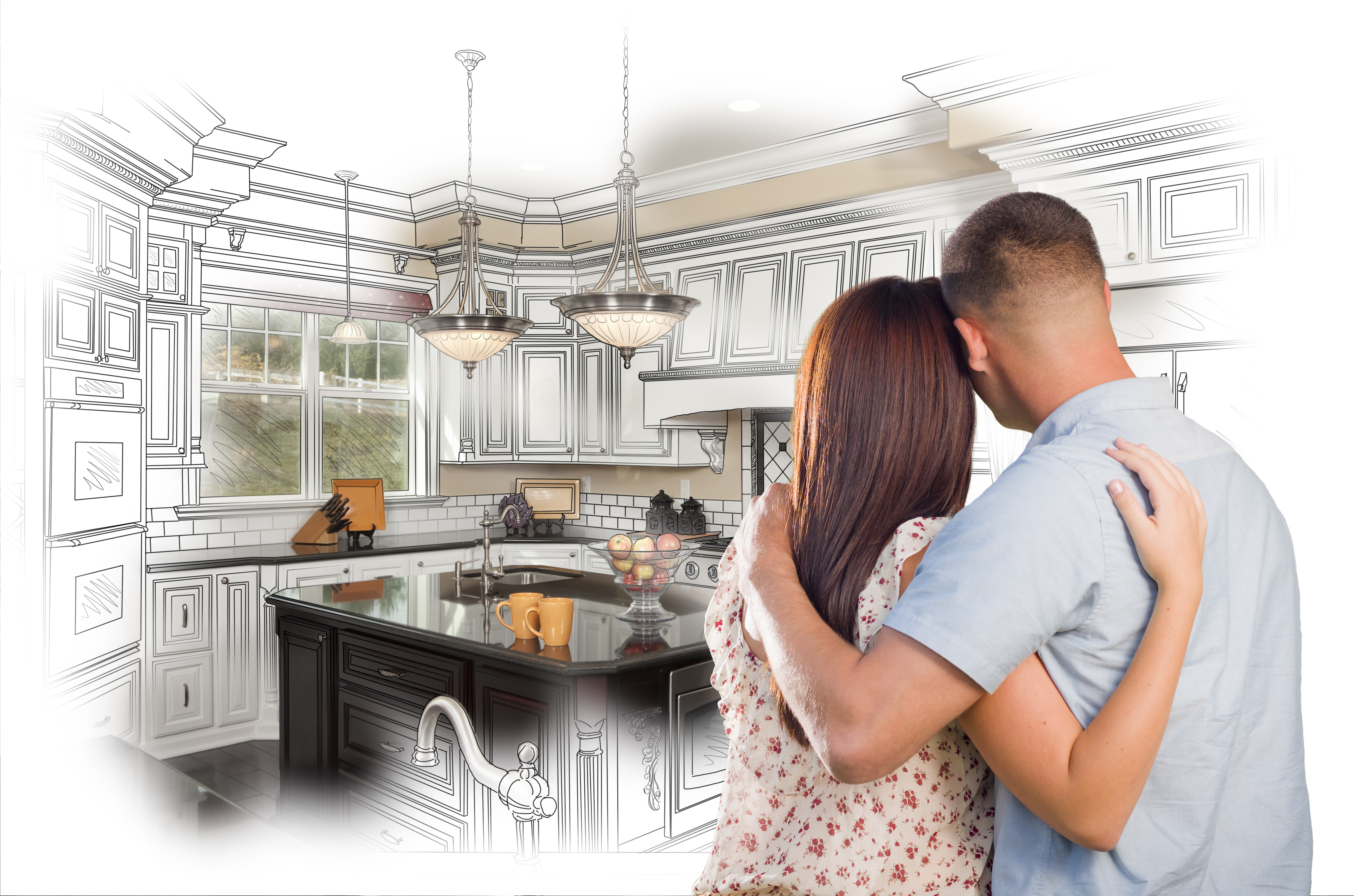 You have two options in presenting a new kitchen as a home improvement gift – start early and have the new kitchen project finished by the holiday season or visit an NJ kitchen and bath showroom to have a design presentation created. Obtaining a draft proposal is one of the steps to remodeling a kitchen and can be given as the gift and the work can begin soon after the holiday season is over.
When you present a kitchen design as a gift, all family members have the chance to discuss alterations and additions to suit the needs of each family member. Expect to discuss the following details with an NJ kitchen design consultant:
Cabinet styles and wood types

Type of flooring and lighting fixtures

Wall colors and backsplash material

Countertop color and material

Hardware style and finish
When considering home improvement gift ideas, keep in mind the main factors that you desire in your new kitchen – aside from architectural components and kitchen design trends. Look to making your new kitchen more spacious and more relaxing, with an improved appearance that fits your family's personality. And finally, a successful kitchen remodel should also increase the value of the home.
Affordable Kitchen Remodeling NJ
When you visit kitchen showrooms NJ, you will see a wide range of styles and materials to fit most all budgets. The benefit of working with a kitchen design consultant is discussing how far your money can go and innovative ways to scale the project back without sacrificing your main remodeling needs. For the best return on your investment, many experts agree that spending between 6% and 10% of your home's value is a good rule-of-thumb.
Takeaways
Changing the kitchen layout is a good way to increase efficiency and comfort

For a Christmas day surprise, give the gift of a 3-D color drawing of your kitchen design proposal

A kitchen consultant is critical to offering acceptable trade-offs to stay within budget

Consider spending between 6% and 10% of your home's value on a kitchen remodel
Always partner with trustworthy and honest kitchen and bath remodeling service providers to avoid second-rate materials or shoddy installations that can cost your family more money down the road. Contact RWC Windows, Doors, and More to begin your journey on giving the gift of a kitchen remodel.