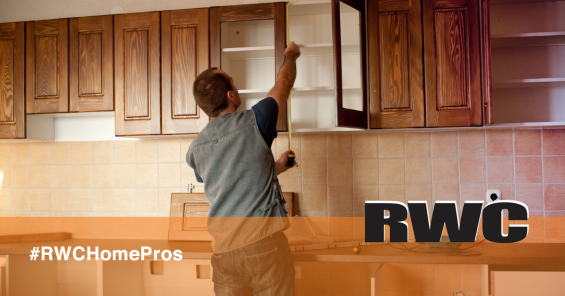 For many families, the kitchen is the most used room in the house. For this reason, it's also one the most renovated rooms in a home.  Whether you prepare three daily organized meals or the family eats separately according to individual busy schedules, it's important to have a kitchen that's functional for your family. Choosing to renovate your kitchen can be for practical reasons, or it can serve as an update to your current floorplan and finishes.  Either way, these renovations add value to your home in the long run.  Planning to remodel your kitchen may seem like a daunting task, but at RWC we take the stress out of home improvement by following these 4 steps.
Step 1: Initial Design Consultation
First, our staff will schedule a time to meet at your home.  Our staff will discuss your intentions for this renovation and your budget.  During this appointment, our home professionals will go through your kitchen wish list.  Be prepared ahead of time by deciding what you want in your remodel; specifically what is important and what your needs are versus your wants. To help distinguish wants from needs, our staff will discuss a basic budget and what you are comfortable spending for your renovation.  Providing this information early on will help our design team put together the most comprehensive plan for your kitchen. Our designers will be cautious not to "over design"  your space, which simply means making the kitchen feel too busy and lack practicality.  Based on your design thoughts, we'll talk about what you can expect during the construction phase. Our staff will also take measurements and pictures to look at any structural, electrical or plumbing issues that may impact the design.
Step 2: Design Presentation & Draft Proposal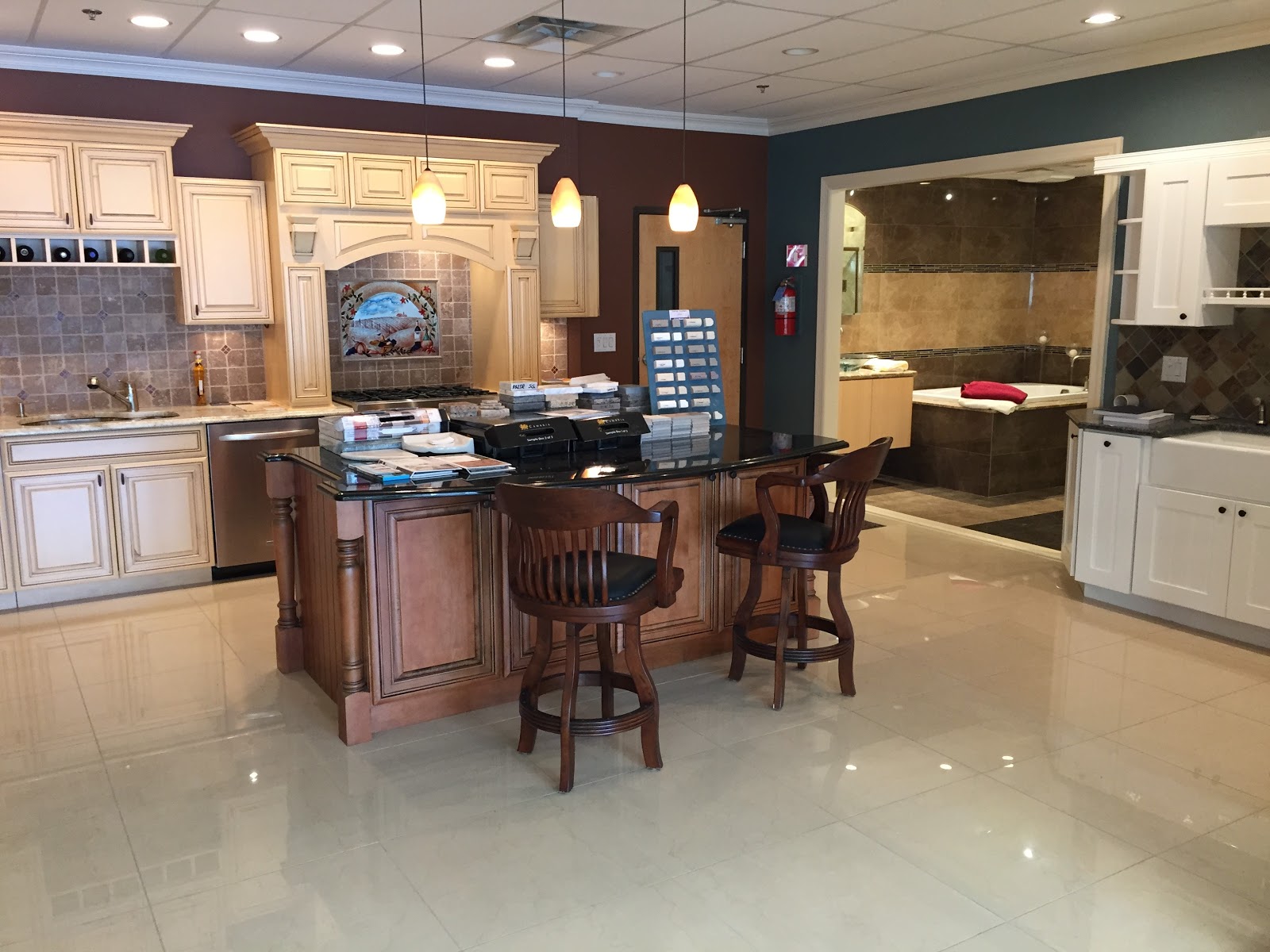 After the initial design consultation is finished you'll meet at our West Caldwell showroom to select the products and finishes. This is your opportunity to bring your vision to life! Compare sinks, faucets, tiles, countertops, cabinet finishes and more.  Since we have samples in-house, seeing your design options together before you buy is a huge advantage.  Don't be afraid to bring photos of what you are looking for; our designer will be able to guide you based on your style and budget.  Our design team will show you various finishes and materials at your price point. After seeing your options, you'll have the final say in choosing your cabinets, countertops, backsplash, flooring and fixtures during this step.
Step 3: Project Proposal with 3-D Drawing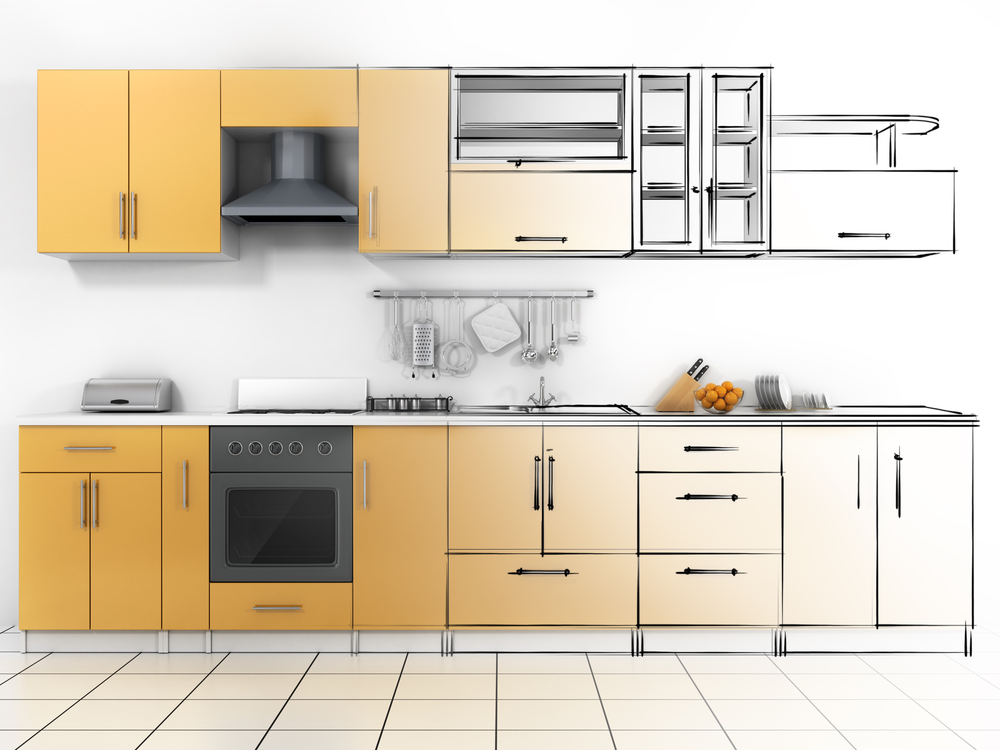 After determining the budget and features you want your new kitchen to have, it's time to develop a design. We'll produce a 3-Dimensional color drawing and a written proposal that puts your ideas on paper so you have a description and vision of what you want built.  If you don't love your 3-Dimensional rendering, don't panic! This meeting is the opportunity to explore additional options for your renovation and make revisions to the current plan.  Customizing your kitchen to your style and needs is what makes it uniquely yours! Once the 3D drawing and written proposal is finalized, construction can begin.
Step 4: Construction Begins
It's time to put the plans into action! Prior to construction, your materials will be ordered and you'll meet our Lead Carpenter and Designer. During the construction process your Designer and Lead Carpenter will be your main contacts.  Communication is vital to an extraordinary experience!  If at any time, you have any questions or concerns please do not hesitate to contact us.
Conclusion
If you aren't sure how to start a kitchen renovation project around West Caldwell, NJ, contact us at RWC. We'll be happy to schedule a meeting to discuss your project and help you through the steps toward having a kitchen you love.