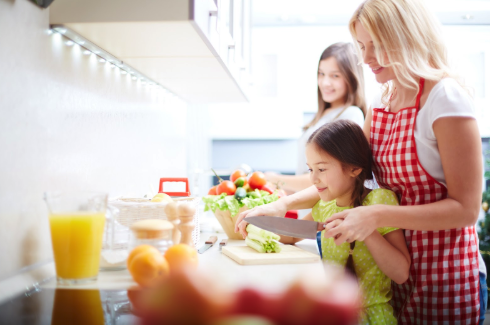 It's one of the most functional rooms in the house, so a complete kitchen renovation is a huge undertaking for any residence. It's easy to put off a kitchen remodel project until it simply cannot be avoided, even though the costs of a renovation can be recouped by as much as 69 percent if you sell your home. But there are certain signs that should tell you when to remodel your kitchen.
You can get by with a few little annoying quirks in an outdated kitchen space. But if you can go through this list of pain points and find more than half of them to be issues you completely understand, it is a good sign now is the best time to remodel kitchen fixtures, features, and layouts. Let's go through some of the biggest indicators that it's time to get started.
1. You don't have enough space for storage or food prep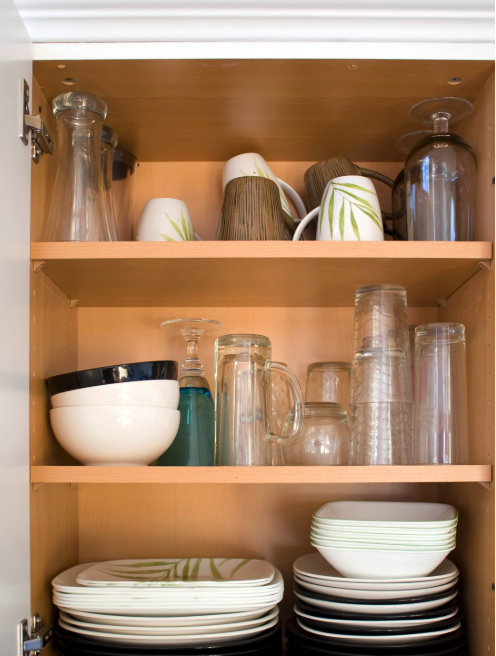 This is one of the biggest signs your kitchen needs some upgrading. If you are constantly fighting to make enough counter space to cook, have to strategically place things in your cabinets to make them fit or practically climb over furniture to get around, your kitchen needs more space. Another sign indicates you are constantly fighting to keep clutter at bay so the room doesn't look messy.
2. There is no logical traffic flow path through your kitchen.
Having enough room around the primary work surfaces for prime traffic flow in the kitchen is key. According to HGTV, the modern kitchen should have a work aisle between appliances, and counters or other work surfaces should be around 42 inches wide. If there is often more than one cook in the kitchen, you're going to need about four feet of space. 
3. Your outdated kitchen does not line up with the rest of the house
You've made improvements to the rest of the house, but walking into your kitchen is a bit like taking a step back in time. The kitchen is the heart of the home. If it's out of line with the body of the house, the entire house can feel off-kilter. A renovation can ensure your home stays up-to-date.
4. Your kitchen is not as efficient as it could be
Outdated appliances could easily drive up the costs of using your kitchen. For example, an old dishwasher that uses too much water will have you doing dishes by hand, or an outdated fridge could be costing you more on your power bill. If the kitchen is not at all efficient, upgrades and a facelift can work wonders for how you feel about the space.
5. The kitchen is not safe
There are a few pretty good reasons to renovate your kitchen if it's outdated, but one of the main ones is that your kitchen may not be all that safe. Things like in-island ranges and low-situated wall ovens can be a real safety hazard if you have children. If there are faulty things about your kitchen that pose a safety risk, it may be time to seriously consider a renovation.
6. Your lifestyle and your kitchen don't match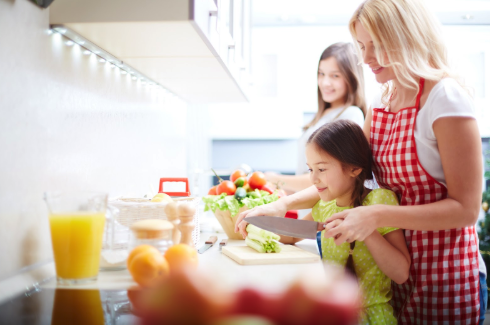 You love to cook. You dream of being able to entertain. But your kitchen is so tiny and cramped or difficult to maneuver that you rarely ever do either of these things. Your kitchen should match how you want to use your kitchen space. If it doesn't, it's a good reason to renovate.
7. You prefer to get takeout instead of cooking in your kitchen.
Do you find yourself avoiding cooking in your kitchen? If the idea of spending time in your kitchen has you looking up local takeout menus, it is definitely a good indication the space needs some work.
Key Takeaways to Remember About a
Kitchen Remodel Timeline
A kitchen renovation is easily neglected because it is a big job, but it is one of the most important for the home's value

Your kitchen should be comfortable enough and roomy enough to cater to the size of your family or your intended kitchen uses

An inefficient kitchen is an expensive kitchen and should be remodeled
If you checked over at least half of the items on this list, kitchen renovation should be penciled into your future plans. Contact RWC Windows, Doors & More to find out about how we can help.