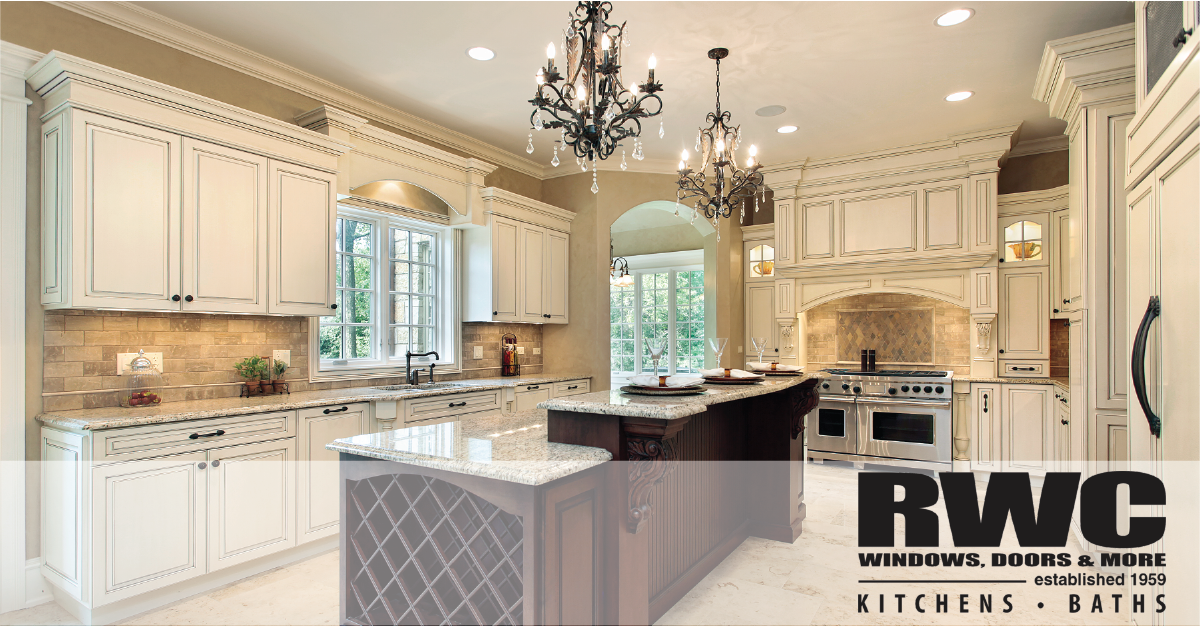 Once you've planned your modern kitchen renovation and have estimated a general cost of a kitchen remodel based on your home's total value, it's time to examine a cost breakdown of kitchen remodel. In other words, how you should allocate your funds for a kitchen renovation, and which upgrades will consume most of the costs to complete.
Cost to Remodel Kitchen per Square Foot
It goes without saying that larger kitchens will have higher kitchen remodeling costs. But with every home remodeling project, there are "give and takes", including material substitutions, appliance cost vs. value, and reducing the scope of the project. When you have a dream kitchen in mind but can't afford the entire project, don't hesitate to consider staged renovations where each year you can tackle another major kitchen upgrade.
Using the 5-15% of the total value of your home estimate will get you an idea of the range you should consider spending, but looking at the kitchen remodel cost per square foot can get you much closer to an accurate kitchen remodel estimate. When considering costs per square foot, you will also take into account the quality level of the renovation:
Low End – laminates and basic tiles for kitchen surfaces and flooring, budget-friendly appliances, painting

Mid Range – solid surface countertops (Corian), luxury vinyl flooring, replace cabinet doors, stainless steel appliances, new lighting fixtures

High End – full scale gutting with new plumbing, replace cabinets, high-end appliances, natural material countertops, and flooring, refinished walls and woodwork, and new lighting
The larger the budget, the more options you will have for creating an entirely new kitchen in appearance and atmosphere. Work with a professional kitchen and bath remodeling service that knows how to substitute materials and kitchen components, while still giving you a dream kitchen no matter what size your kitchen may be.
Cost Breakdown of Kitchen Remodel
So you've determined the level of kitchen remodel you want according to square footage, scope of work, and the quality of installation, now consider what percentages should be spent for each major project, according to the National Kitchen & Bath Association,
Cabinetry and hardware: 29%

Installation: 17%

Appliances and ventilation: 14%

Countertops: 10%

Flooring: 7%

Walls and ceilings: 5%

Lighting: 5%

Doors and windows: 4%

Design fees: 4%

Faucets and plumbing: 4%

Other: 1%
For greater flexibility in allocating money and making substitutions, consider your kitchen as a whole to determine where you would like to see more change or have a greater level of quality. Asking a few simple questions can determine if keeping your current countertops or flooring can work just as well:
Do I need to replace the cabinets or can they be refaced?

What are the real

difference makers

for my family?

Is changing the kitchen configuration or size really necessary?

Instead of installing a kitchen island, will a mobile version work?
Using a Kitchen Remodel Cost Estimator
You will find many cost estimators online that can give you an estimate for the cost of remodeling a kitchen (sometimes based on geographical location). A cost estimator will allow you to input specific variables concerning your kitchen remodel, such as cabinet and countertop materials and dimensions, flooring material and square footage, and basic or premium appliances. The resulting calculations will offer a low, middle, and high-end range of costs for each of these major kitchen upgrades but can oftentimes be misleading. For a true estimate of your remodel, you should contact a professional for a quote. RWC will proudly provide you will an estimate on any project!
Takeaways
Consider your kitchen as a whole to determine where your family will benefit most from a remodel

The larger the budget, the more options you will have for creating an entirely new kitchen

When considering costs per square foot, you will also take into account the quality level of the renovation
Contact RWC for kitchen and bathroom remodeling, including design along with door installation and window replacement to homeowners in northern New Jersey.
*The post below was originally written in May of 2017 and has since been updated above.*
This is part two of a four-part series on renovating your kitchen. Learn how to plan your kitchen renovation here.
As you prepare for your kitchen renovation, it's time to think about how much your kitchen remodel is going to cost. You can estimate that your kitchen renovation cost is going to be between 5-15% of the total value of your home, but there are many variables that play into the cost of a kitchen renovation. From plumbing costs to the appliances you choose, pricing out your kitchen renovation takes sometimes.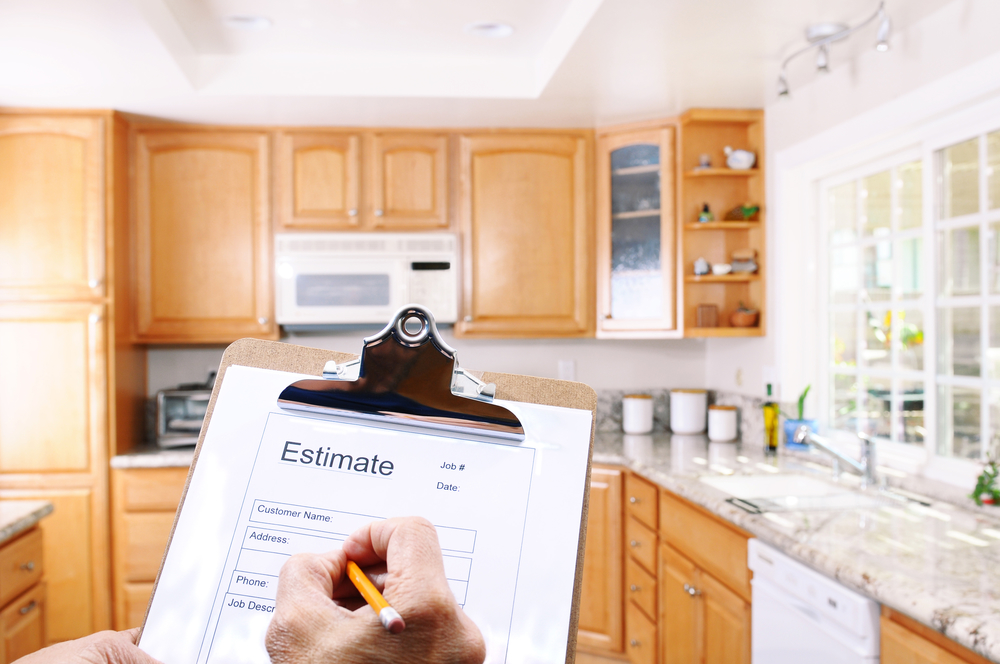 When You Want to Recoup What You Spend
The 5-15% total value of your home budget range is a good home renovation cost starting point for homeowners who want to recoup what they invest into their home renovations by selling within the next few years. If you expect to live in your home for much longer, spending a little more to get the kitchen of your dreams is probably going to be worth it. When your kitchen remodel is a renovation to upgrade your kitchen in order to make your home more attractive to buyers, you'll want to stay below the 15% range.
Permit Costs Play a Role in Your Budget
You may need to get building permits for your kitchen remodel, or special permits for plumbing and electrical work. According to Angie's List, a good estimate for permits for your kitchen renovation is $900. While this may not be a significant part of your budget, it still adds to your overall costs.
Fees for Project Management
Unless you are doing your entire kitchen renovation project by yourself, you'll spend some money just to have the project managed by a professional. This fee is usually about 11% of the total cost of your project, The profit margin for companies that do kitchen remodels is only between 8-10%, so the fee is reasonable when you take that into consideration.
Cost of Moving Electrical and Plumbing Work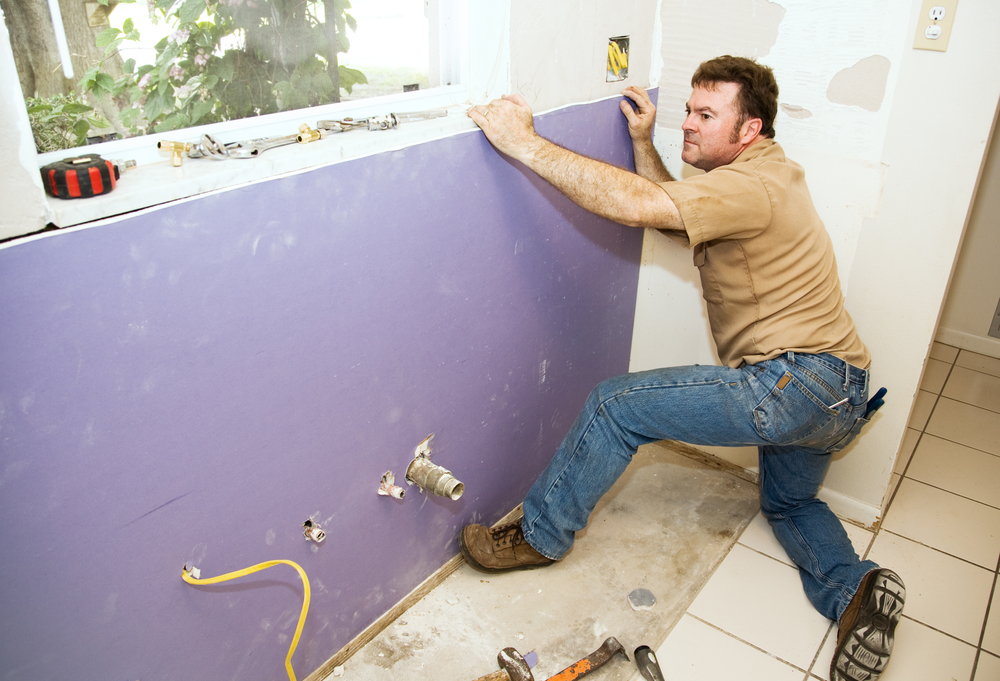 The cost of moving electrical or plumbing work for your kitchen remodel is a highly variable part of your budget. It's possible that very little plumbing or electrical work will need to be done, saving you money on your budget. At the other end, you may need to do extensive electrical work upgrades or move plumbing throughout your kitchen. When this is the case, your costs can be a good chunk of your budget.
Countertops, Cupboards, Floors and More
The products and finishes that you choose to renovate your kitchen with are also going to vary widely. You'll want to keep in mind the style of your home as you choose materials for your renovation. While you may love pure marble countertops, you'll want to know if they make sense in your home. Consider all of the variables that go into choosing materials, and this can be a great place to save on your budget when it gets tight.
Your Appliance Choices Matter
You may not need brand new appliances if yours are relatively new. You can choose to paint appliances that are in good shape, or decide on new appliances that aren't the most expensive. Depending on what you want for your appliances, this can be a big budget breaker or keep your budget on target.
How to cut kitchen remodel costs:
Go with products that are durable yet less expensive.
Keep your renovation in line with the style of your home.
Don't be afraid to keep cabinets or appliances that are still great.
When you are ready to remodel your kitchen, it's time to contact RWC, Windows, Doors & More at 973-227-7123 to learn more about your kitchen remodeling options.