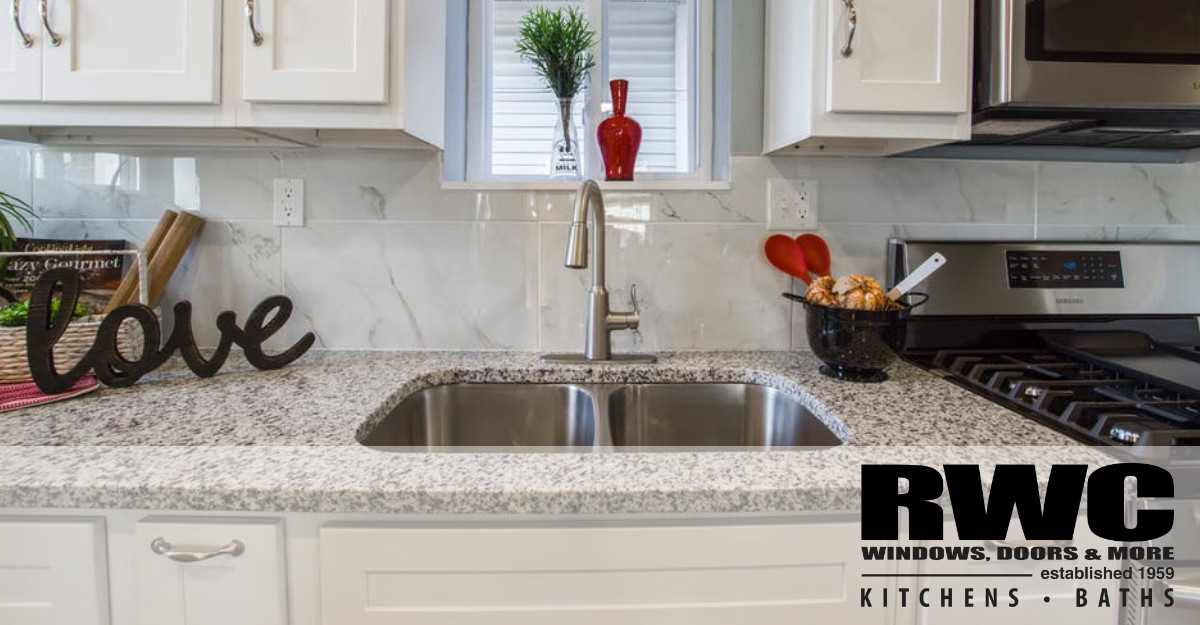 Before you start your kitchen renovation this year, consider trendy kitchen designs that bring style, class, and creativity using modern materials and amazing color combinations. From two-toned kitchen cabinets to vintage vibe fixtures, here we explore innovative, new design styles take can take your kitchen remodel to new levels.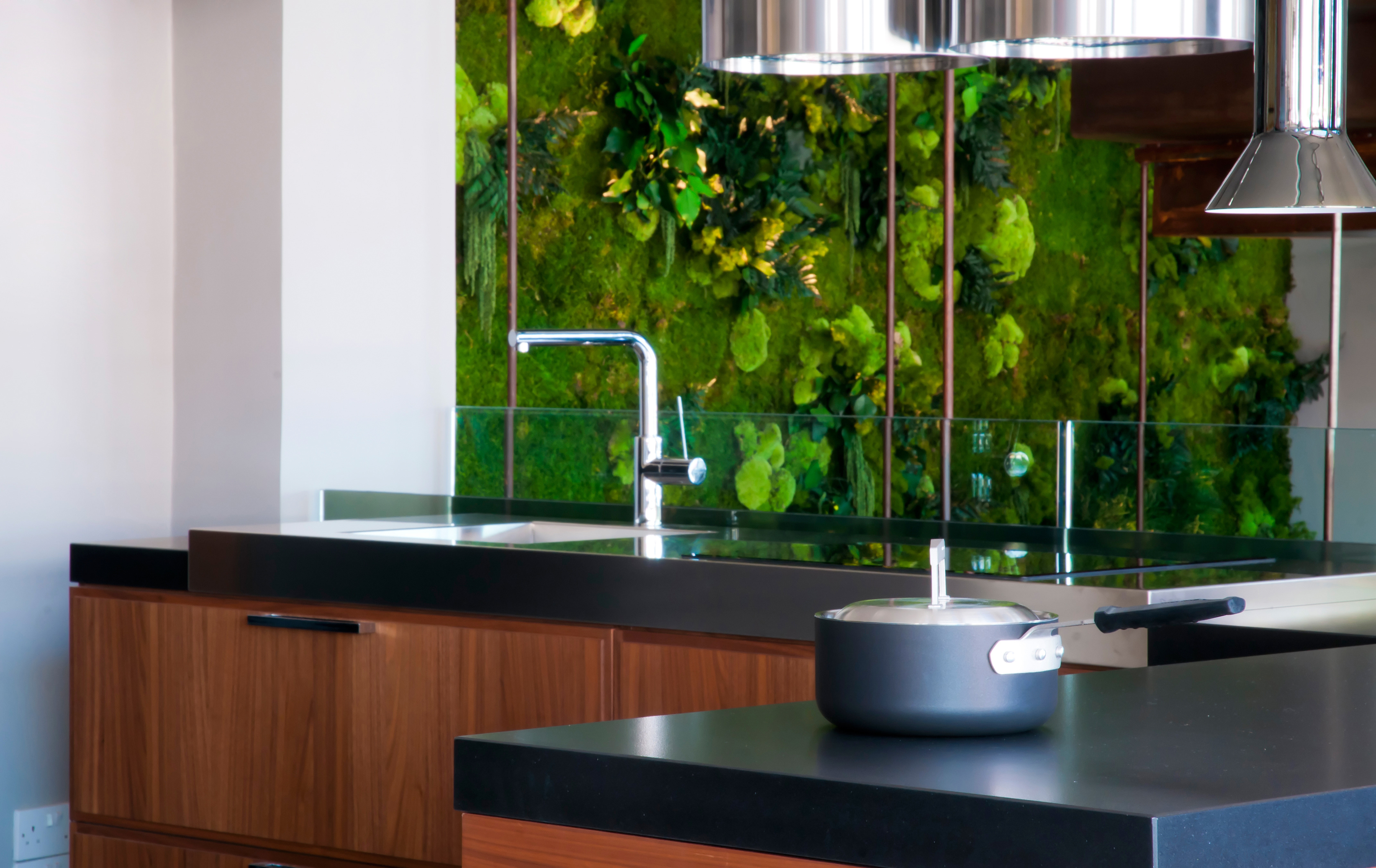 Copper Accents in the Kitchen
You have a few options when it comes to accenting your kitchen decor by altering the metal fixtures and backsplash. You can stick with the traditional chrome fixtures but select a sleek and modern design – or go with a new fixture material such as antique brass, pewter, or go true vintage with worn copper faucet fixtures. When you pair these new copper accents with the right selection of a tin backsplash with repeating patterns and beautifully embossed, metal ceiling tiles – the aesthetics can be dramatic, yet still warm and inviting.
Other ways to include brass and copper accents or other metals like tin and polished steel in the kitchen include:
Pendant lighting above sink or kitchen island

Vintage-style brass knobs on cabinetry

Bar stools with copper or brass details

Metal appliances – brass mixer, copper teapot, tin backsplash
Two-Toned Kitchen Cabinets
Transform your kitchen space by using two colors for your kitchen cabinets and ditch the traditional uniformity of one kitchen cabinet wood species or color. Painting the cabinet doors and stripping the cabinet frames down to their natural, nude wood grain is trending. Other ideas include:
Mixing white painted cabinets with a light wood countertops

Choose different wood overhead cabinets from under-the-counter cabinets

Black cabinets at center island and white cabinets around kitchen perimeter
Check out 2019 kitchen cabinet color trends that complement the walls of beautiful and functional storage with contrasting floors, walls, countertops, ceiling treatments, and appliances.
Griege is the New Grey
When choosing Modern Grey Kitchen Cabinets, griege is the new grey – a beautifully muted beige and grey color that is warm and unique. Greige is a 2019 kitchen trend that allows homeowners a neutral color choice that is easier to work with when compared to grey. It can be used to create a very stylish color palette in the kitchen, especially when combined with blues, white shades, or a range of cool colors that have been softened – even violets and greens.
Greige paint is an excellent choice for kitchen walls when used strategically. It is best to layer the color with other neutrals – but as stated before, greige can be used as a backdrop tone for splashes of more vibrant colors in your appliances, flooring, and countertops. The more texture you can add to a kitchen that is painted griege, the better.
A brick wall, wood floor planks, weathered patina fixtures or distressed woods, beadboard panels, glazed finishes, and tiled backsplashes are some ways to add texture in the kitchen.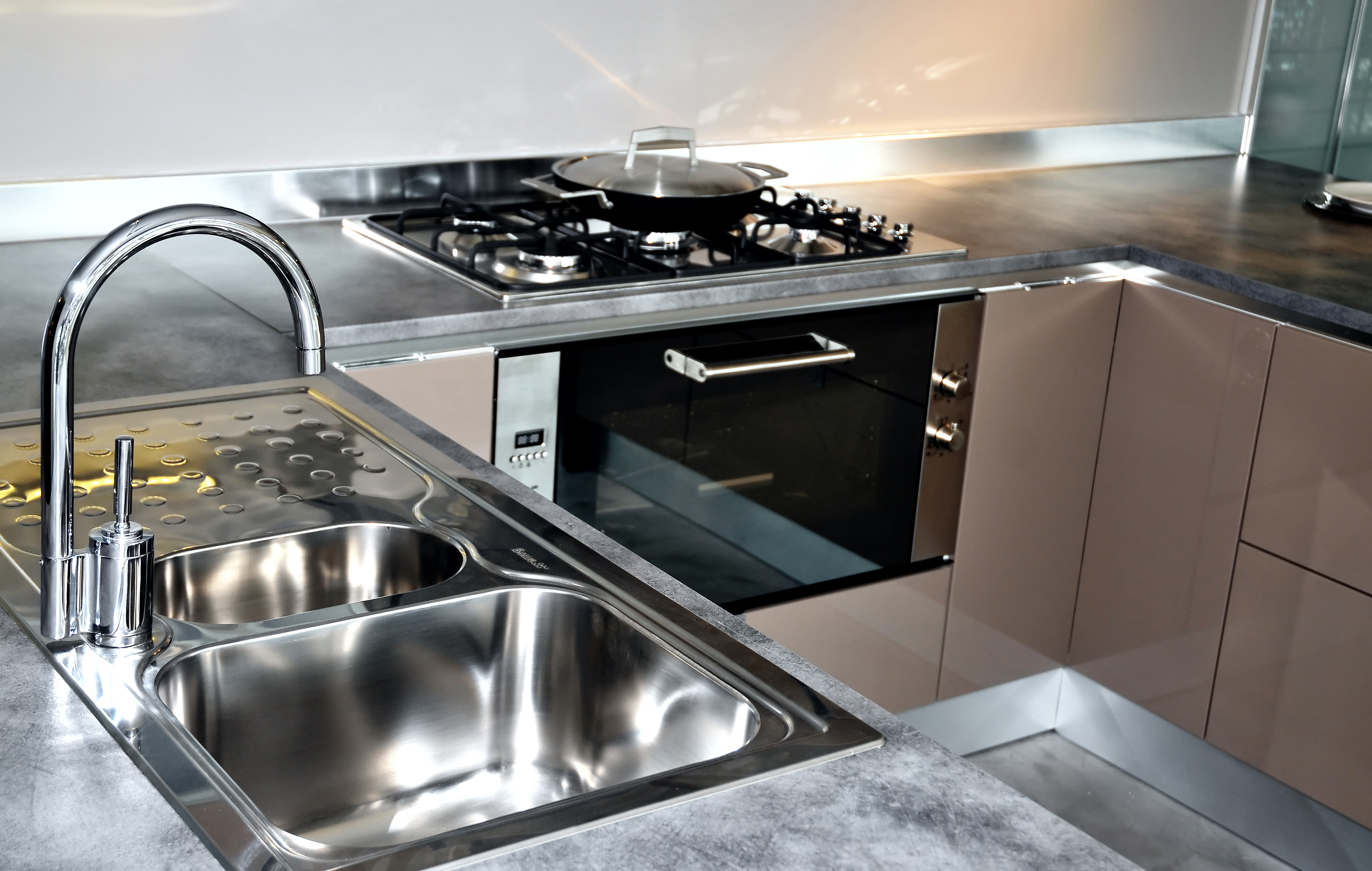 Select a Dazzling Backsplash
It is truly remarkable what a unique backsplash style or pattern can do for your kitchen. But, you must be careful not to have the backsplash be so visually creative that it overpowers the rest of your kitchen decor. 2019 Kitchen trends include backsplashes that may feature the following in design and style:
shimmering stainless steel or foil materials

salvaged, antique wood mosaic tiles

Carrara marble backsplash

reflective or mirrored finish
Trendy Kitchen Design Takeaways
When using Greige in the kitchen, mixing finishes can increase visual appeal

Modern grey kitchen cabinets are all the rage right now

Consider polished, copper fixtures or antique brass, pewter, or go true vintage worn copper

Choose different wood overhead cabinets from under-the-counter cabinets
Visit the showroom of RWC Windows, Doors, and More, serving New Jersey and surrounding communities with quality window, door, kitchen, and bathroom installations.