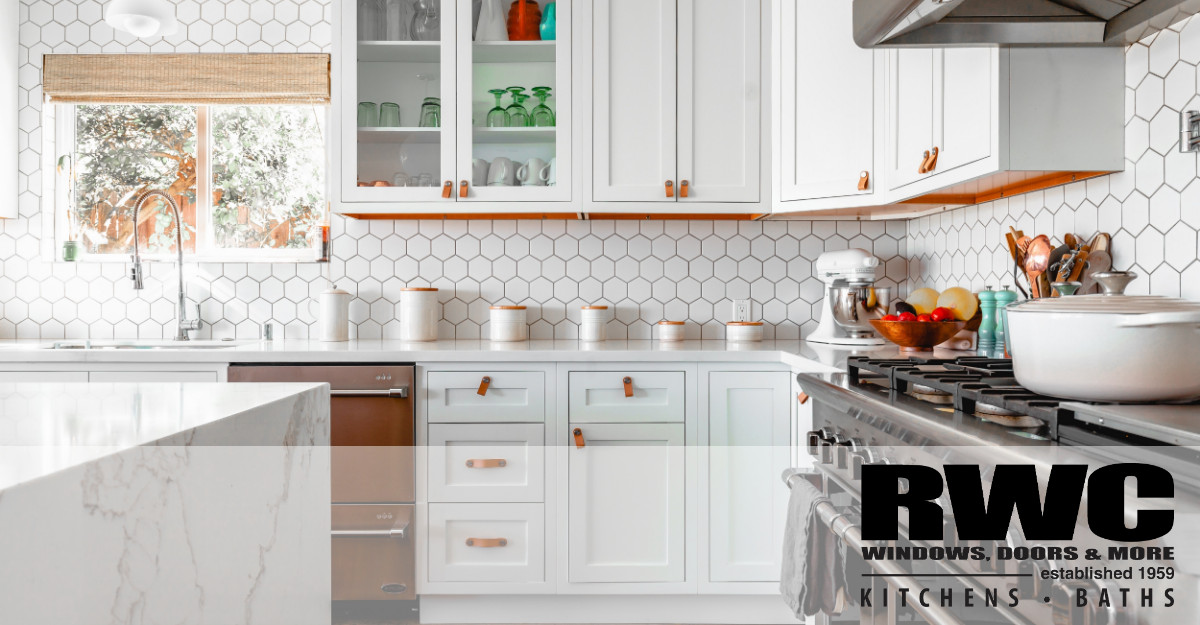 Introduction
Your kitchen is probably setup according to how you and your family use it throughout the year. Unfortunately, that might not be the best plan as the holidays approach if you plan to entertain guests. There are simple things you can do to prepare the kitchen for hosting friends or a dinner party as kitchen update ideas, but it's also a great time to conduct renovations you may have been postponing in order to have a functional kitchen for holidays which also serves your daily needs throughout the year.
Making a Kitchen Functional and Efficient
The first step toward making a kitchen functional when guests are coming is to remove the excess clutter. As an example, you might enjoy television when preparing food on a daily basis, but that TV is just going to take up space when friends come by. That space might be better used as a place for drinks and snacks so people don't have to get in the way of food preparation to refill their glass or get a plate of prepared hors d'oeuvres to take to everyone else. Depending on the layout of the kitchen and countertops, you might want to remove the kitchen table you eat at daily to allow for the heightened traffic, or you might want to add an extra table to provide more food prep areas.
Kitchen Renovations
Planning to host a holiday party or to have overnight guests during the season is a great reason to have certain renovations you've always wanted. You certainly don't want an "older but still working, barely" fridge, oven, or dishwasher to have a major failure while friends and family are there. Likewise, if you've always wanted new counter tops or a floor, why not have it done in time to impress your friends before you continue to enjoy it throughout the years?
You might also realize it's a good time for pricing on such renovations. Summer outdoor construction projects are winding down and contractors are finding their indoor winter work. Contractor employees want the work, so they can buy presents and prepare for their own holiday festivities, so you're actually helping them out by hiring their services at this time of year. It's a winning situation for everyone involved.
Kitchen Updates on a Budget
There's more than one way to upgrade kitchen for holiday entertaining; nobody would suggest you conduct a full kitchen renovation with new floors and cabinetry to entertain guests. As a matter of fact, you probably won't be a good host if you take on more than you can be expected to handle with a major construction project while planning a holiday party. There are fairly simple things you can do to update a kitchen, perhaps a new paint job and cabinet hardware, or perhaps adding some lighting, or changing out the faucets to look new and provide better performance.
Takeaways
Consider how your kitchen functions for you and your family on a daily basis and how that might be different when hosting guests.

Think about what kitchen renovations would make the area more pleasant and efficient to work in, both on a daily basis and when friends and family are visiting.

Don't take on too much at a time. Be realistic about what upgrades you can make to your kitchen and still be ready to host guests.
Conclusion
If you need to upgrade your kitchen in preparation for the holiday season, give us a call at RWC: Windows, Doors, and More. We'll be happy to come talk to you about what renovations you want for your kitchen and how we can fill those needs. We understand the holidays can be hectic, so we're willing to work with your scheduling needs and get your kitchen in tip-top shop so you have one less thing to worry about.