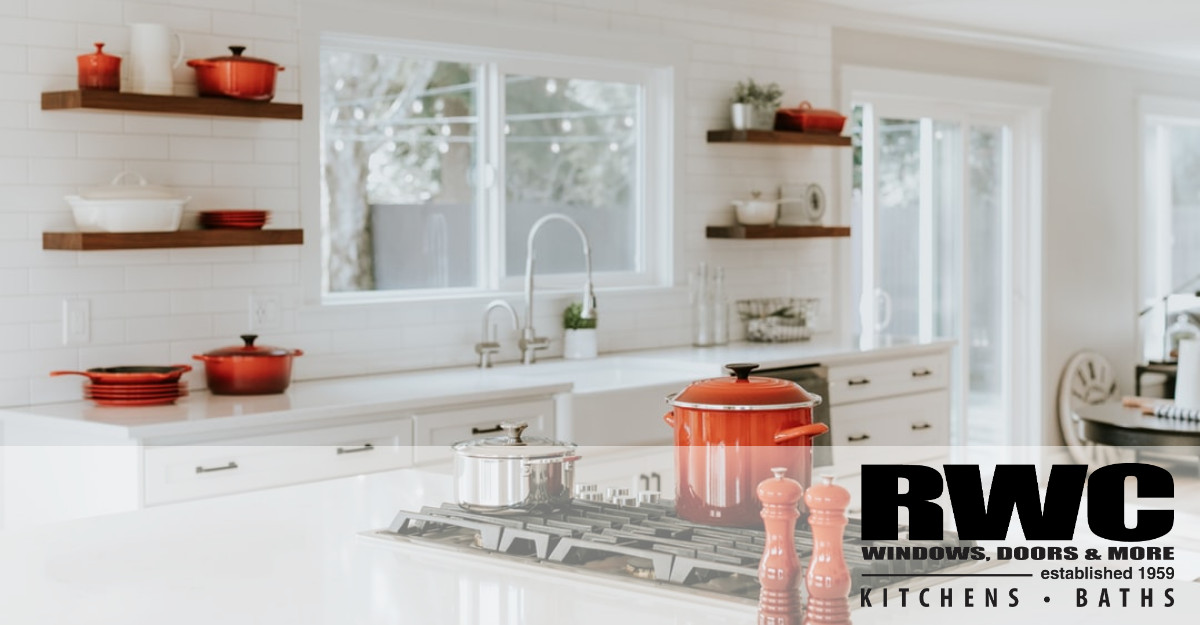 The kitchen is where family members and guests gather to share meals and memories. It's vital that this heart-of-the-home room fits your family's taste. When selecting kitchen color schemes, designers often take extra care to work with homeowners to ensure it fits their lifestyle and personality. If you're looking to add a splash of color in the kitchen, here are some guidelines for creating the right color palette in your gathering space. 
Emphasize a Focal Point
Every room has a focal point. In the kitchen, all depends on the layout of the room. Most commonly, the island is the prime focus. A pop of bright or contrasting color can help homeowners truly define their space. Some other popular areas that designers and homeowners might want to call attention to include the sink, stove, or refrigerator. Choosing retro appliances can be a great way to add a statement piece to a kitchen and it will certainly stand out.

Open Display Shelving
Only recently has open display shelving been considered stylish in kitchens. Traditionally, it wasn't widely popular because of the challenges that come with keeping always-on-display cabinets clutter-free. When it comes to open shelving, it's all about achieving balance. It's okay to have some regular cabinetry to tuck away plastic storage containers and other unsightly gadgets used in the kitchen. Open shelving can be useful for storing and displaying nice flatware or more functional kitchen tools that aren't used daily, and they also provide opportunity to play with colors! A bright shelf color can give a kitchen personality and add an accent to an otherwise plain room. Consider decorating the shelves with string lights, a bright garland, or a patterned teapot if you're looking to add color to the kitchen without paint. There's no right or wrong way to decorate shelving with color – it's all a matter of your personal preference! 
Living Colors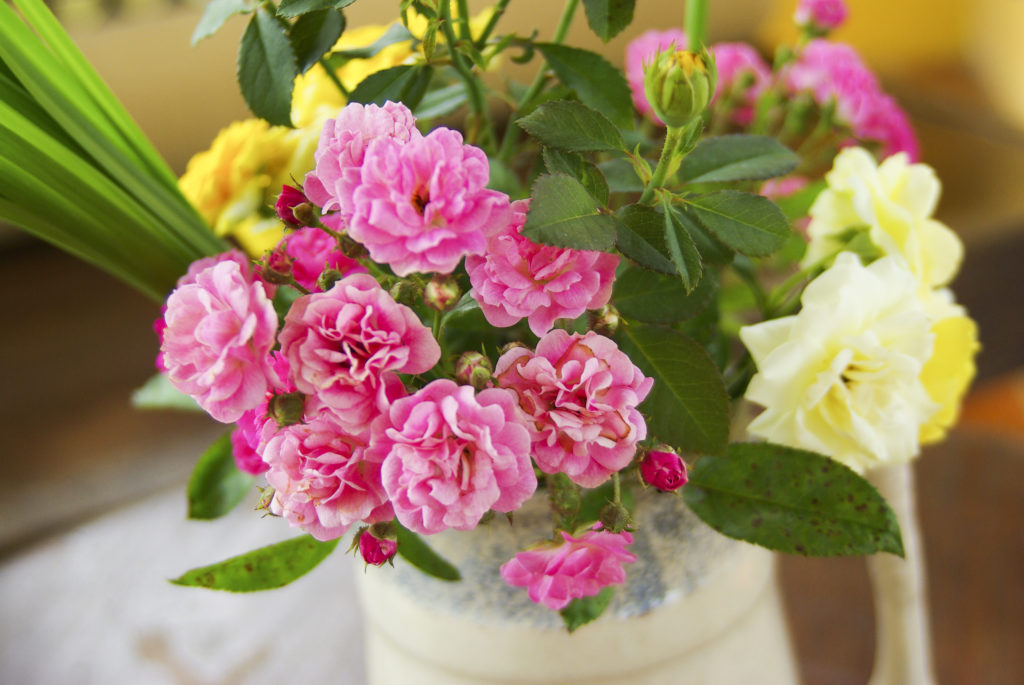 Flowers always brighten a room! Plants other than flowers can also spice up a kitchen as fresh greenery, a nice scent, and perhaps even a usable herb for cooking with. Vines and indoor potted trees can be a bit more difficult to maintain as a fresh and clean look in the kitchen, but for someone with a green thumb who understands how to use such plants in their allotted space, they can add an interesting appeal to the kitchen. 
Creative Nuances
Without changing staples in your kitchen, you can make simple, colorful updates using throws, paintings or cushions. Having an attractive bowl with fresh fruit in it can add some color to your table, as well as a convenient healthy snack!
Distinct cabinet hardware can set a tone of a distinct regal style or fun playfulness, according to the chosen style. Candles can be used to add a bit of color and create a sense of intimacy for date night dinners. The sky is the limit, it's up to the creativity of each homeowner to determine what works best for their kitchen.
Takeaway Points
Adding accents of color to your kitchen can be a great way to make a kitchen inviting for guests and comfortable for daily use.

Start by determining a focal point to consider before planning out the rest of the kitchen.

Be creative and don't feel limited to traditional designs! 
There are ways of how to use color in the kitchen, and if you need any design ideas or help with kitchen renovations give us a call at RWC Windows Doors and More. One of our representatives will be happy to meet with you at your convenience, either at your home or our showroom, to discuss how we can help design your dream kitchen.