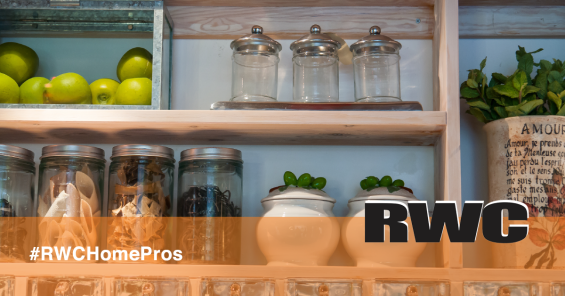 A good storage system is probably more essential in the kitchen than anywhere else in the home. Here, clutter not only takes up valuable working space, but makes good sanitation all but impossible. Try these 6 solutions to solve this problem in ways that are both tidy and functional:
Add More Cabinets and Pantry Space
This is the most basic solution, but it is also the most essential. In order to get rid of clutter, you need somewhere to put it. It's not unusual to find that you need to add an entire extra wall of cabinets to even have the basic amount of storage you need, especially in older homes.  Along with those, add some extra pantries. These are basically closets for your kitchen. Use them for items you don't want to have to reach up for. They're great for everything from big pans to awkward bottles of cleaning solution.
In-Cabinet Organization Systems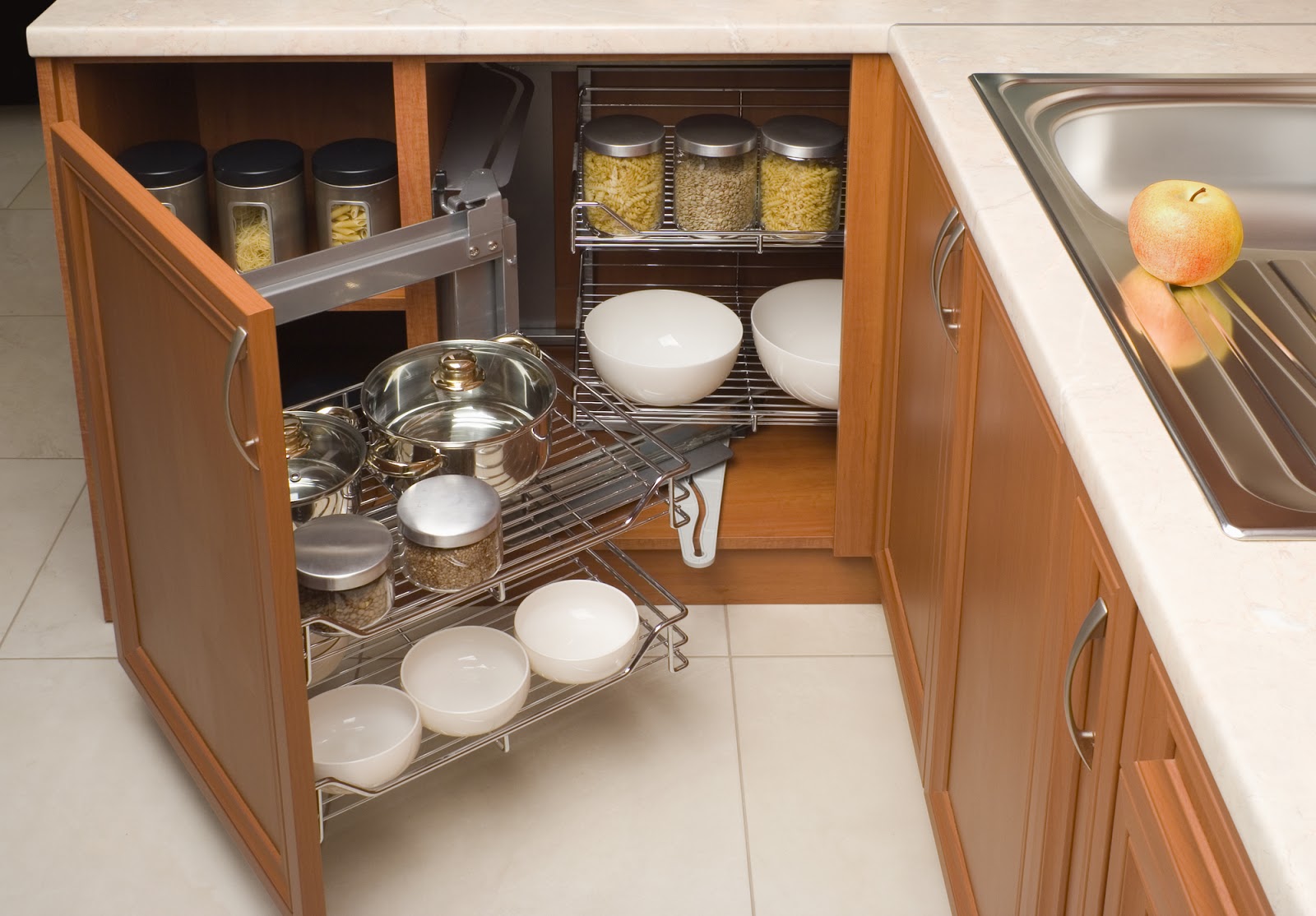 These systems allow you to get the full use out of your kitchen cabinets. If you have cabinets but find that you'd rather leave things on the counter instead, you need these! They eliminate the problem of things getting lost after you've put them away. You'll be far more comfortable with taking things off the counter when you know you'll be able to get them back without a hassle.
Some of the most popular storage systems for cabinets include wine racks and cup hangers. Cup hangers let you hang your mugs and teacups by their handles so you see them all at a glance. Add pull-out shelves to keep your spices and other small items organized too.
Cabinet Accessories
The built-in aspects of in-cabinet storage systems are only part of the equation. Be sure to fill these out with accessories that make it easy to keep everything organized and safe from damage. For example, if you store sets of dinnerware, you should be sure to add plate separators to keep the plates from being damaged by bumping into each other. Cups should also have separators placed between them if stacked.
Drawers
The basic construction of a drawer is simple, but that doesn't mean that it can't be improved upon. Have your new drawers built so that they tilt downward slightly when slid out. This will make it easy to see and reach the things in the back.
If you like to use drawers for storing small items, use inserts that provide a number of separate compartments. This makes it easy to arrange things by item type, but that's just one of the benefits. Compartmentalizing your drawers also keeps the smallest items from sliding under larger ones and getting lost.
Pot Racks
Despite the name, these aren't really "racks" in the strictest sense. Instead, they allow for pots and pans to be hung from their hooks. Typically, a modern pot rack is hung from the ceiling instead of being mounted on a wall. They come in a huge variety of designs and finishes.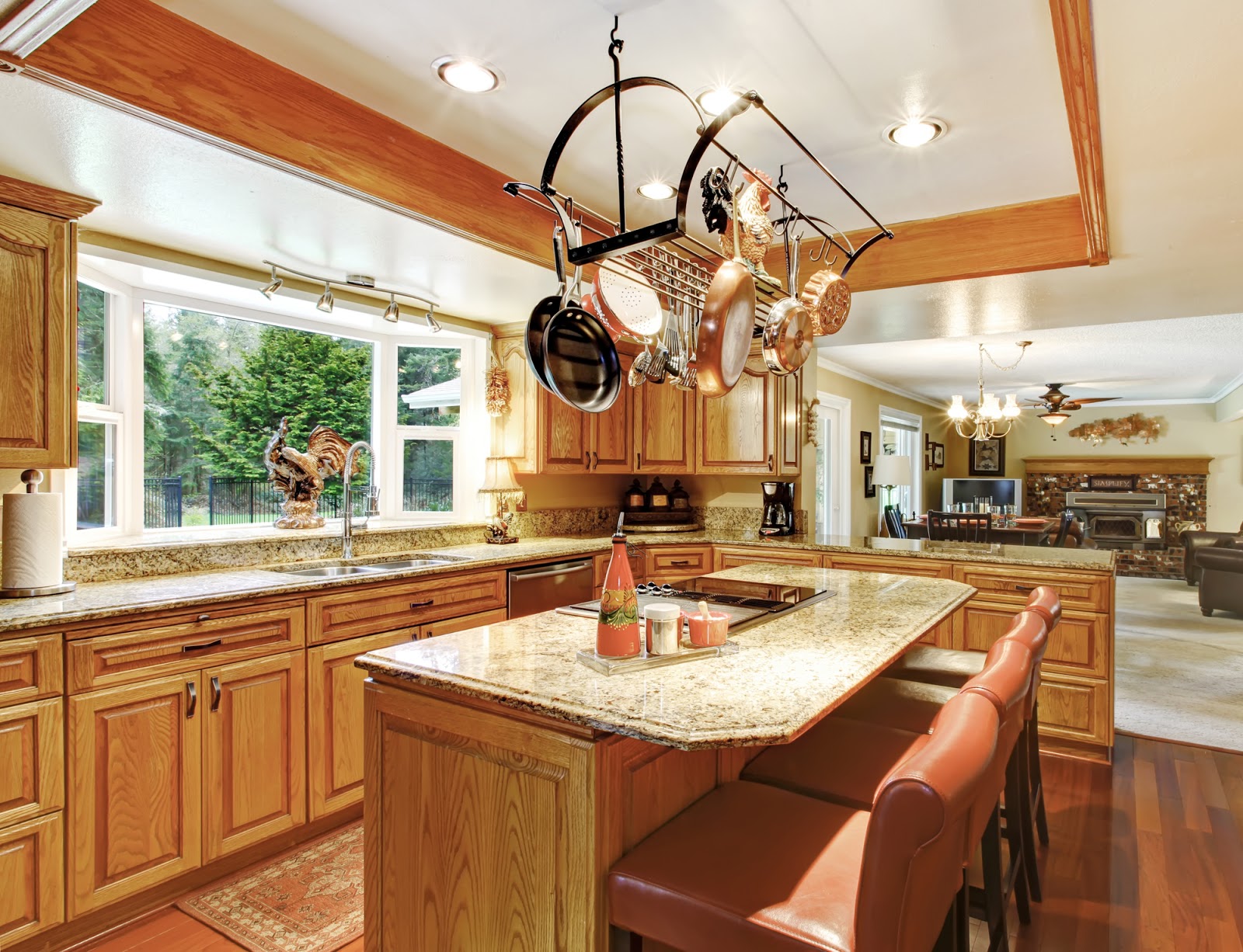 Towel Rods
Many kitchens lack these simple, but essential, items. People tend to associate towel holders with bathrooms, so when it comes time to design a kitchen, they simply forget about them. In reality, kitchen towels are used very frequently, and they need a good place to dry if they are to remain free of mold and mildew. The one caveat is to avoid the common practice of hiding a towel holder in the under-sink cabinet. Hang the towel out in the open so it dries fast enough to stay fresh.
These are just some of the elements you need in order to create a well-organized kitchen. Talk to us here at RWC in New Jersey to get a full design, quality kitchen remodeling services, and more.