A kitchen remodel doesn't come with a small price tag and there's a substantial amount of planning involved. As the saying goes, it's all in the details. In order to help ensure that all your new kitchen items are just perfect, here are some things to make sure you consider when planning a remodel.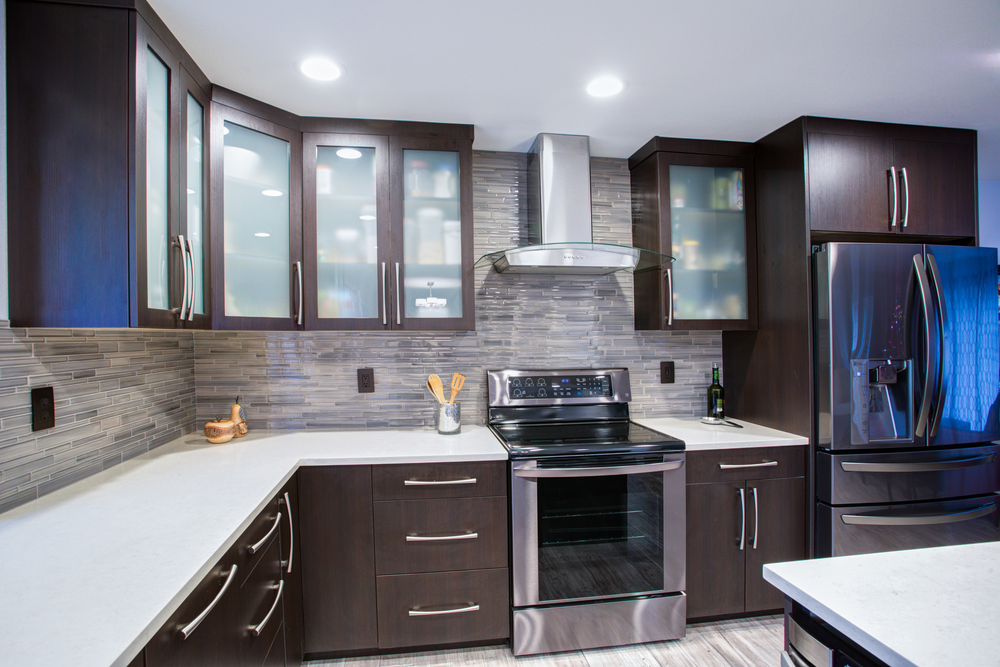 1. Layout
It may not be the most exciting part of planning a modern kitchen, but the layout is extremely important. Consider your current one and how you would like the new one to be different, focusing on what your family primarily uses your kitchen for.
2. Storage
Deciding on kitchen cabinets is important, but don't forget to make sure you have enough functional storage space. Pay just as much attention to cabinets' interior organization system as to the exterior. Installing cabinets in your kitchen island is a great way to incorporate more storage without sacrificing any kitchen real estate.
3. Backsplash
A backsplash is a relatively small area of a kitchen, but it's actually rather important. Aside from providing aesthetic appeal, it also acts as a surface that's easy to clean and protects your walls from food and cooking messes caused by greasy or dirty utensils. 
4. Flooring
Kitchen flooring should be both attractive and functional, and homeowners often focus on one aspect or the other. If you choose a material that looks nice but acts as a magnet for dirt and scratches, you'll spend time constantly trying to keep it clean. If you're tired of walking on a cold kitchen floor, a remodel is the time to upgrade to heated flooring.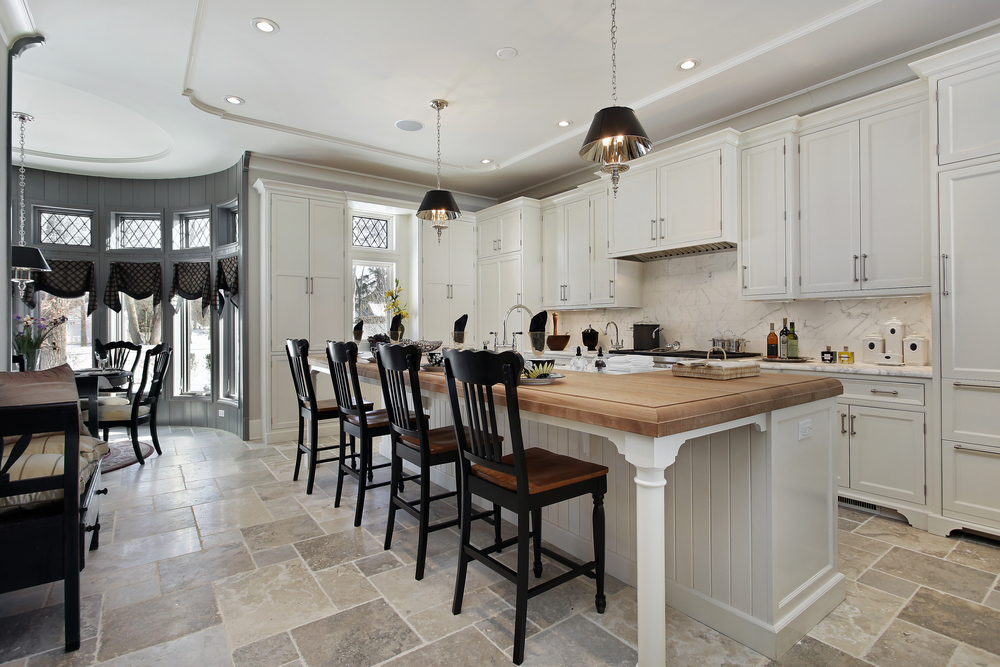 5. Appliances
Believe it or not, many people keep their old appliances when they remodel their kitchens, perhaps out of budget concerns. However, a new, modern kitchen will quickly look dated if your appliances aren't updated. Plus, with so many new gadgets for kitchen, you'll want to have at least one in your home.
6. Faucets and lighting
On the list of new kitchen items, you shouldn't overlook the accents. Faucets are functional of course, but can also provide nice decoration. Proper lighting can change the entire look and feel of the room, especially when you focus it to highlight your coolest new kitchen gadgets.
7. Orientation
Think about where you would like to face as you prep and cook meals. Do you want to face your family room, be able to watch television in another room, have a conversation with someone seated at the bar, or look out into your yard? Design your layout with this in mind.
8. Workflow
Have you ever been in a kitchen that simply doesn't make sense? You want to be able to flow naturally as you cook, without having to carry a pot of boiling water across the room. Create a sensible flow between your appliances, sink, and cooking equipment.
9. Electrical outlets
It's easy to take for granted your kitchen's outlets and switches because we're used to them just being there. However, as you design a new kitchen, think about where you want them placed. With so many new kitchen gadgets 2020, be sure that you also have enough outlets.
10. Matching the rest of the home
It makes sense to design a modern kitchen that matches the aesthetic in the rest of your home. There's nothing wrong with opting for a contrasting design, but if it's too different, it will simply look busy rather than complementary.
Takeaways
There are many important considerations when remodeling a kitchen and several of them are not so obvious

Details such as lighting, the placement of electrical outlets, and kitchen orientation can have a tremendous impact
Regardless of where you are in the kitchen remodeling process, RWC Windows, Doors & More is your one-stop shop in New Jersey. We're family-owned and operated and have been in the remodeling business for over 60 years. We pride ourselves on delivering unparalleled customer service and taking the stress out of home improvement. Give us a call at (973) 227-7123 or contact us today to make your home renovation dreams a reality!