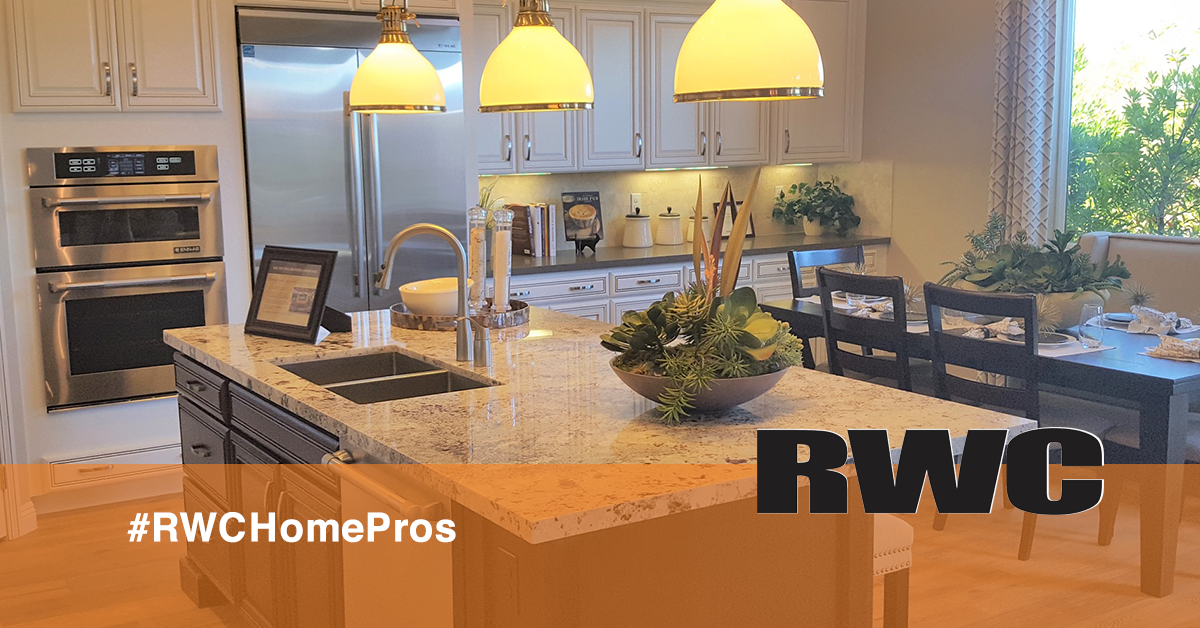 A kitchen island represents one of the most useful pieces in your culinary haven. Many people totally underestimate the look and use of a kitchen island, but it truly is one of the most aesthetic and versatile elements in the room! There are tons of ways to integrate an island into your kitchen and make it one of the most attractive pieces in your kitchen. Take a look at these four steps to keep in mind when creating the perfect island for you.
Go for Versatility
Your island should be versatile in use and location. It's placement in the kitchen really determines what roles it's able to play. Placement depends on the design and size of the kitchen, but in many kitchens the best location is near the cooking center; oven, stove, refrigerator, etc. If you decide to place the island all the way out in left field, away from all of the important kitchen features, it's going to be of no use to you.
Place your island in a location within the kitchen where it will have the most uses; where you can maximize its use in dining, gathering, food preparation and cooking, as well as storage. If you're not using your island, it's essentially a waste of space. Give it versatility by placing it in a location that will give you the option to utilize it several different ways.
Focus on Usability
An island that is placed correctly will be highly usable. You want to be able to use your island for multiple purposes. Perhaps you decide you'd like an additional sink in your island or a stove top, or even a wine chiller in the base of it. Whatever you decide you want your island to do, make it usable.
Food prep is one great use for a kitchen island. That extra counter space is perfect for spreading out ingredients, chopping, mashing, and mixing. Cooking is way more fun with ample space, a strategically placed kitchen island can support that notion.
One great feature of kitchen islands is their potential for storage. If there is nothing surrounding any of its sides, the island can hold storage space. Everyone knows that regardless of how many cabinets you have, they fill quickly with dishes, pots, pans, and more. There can never be too much storage space in a kitchen, and a great usable kitchen island offers this additional space.
Bring Everyone Together
The concept of the open floor plan has become increasingly popular in recent years. With this, the use of kitchen islands as a gathering spot and dining location has grown immensely. A large kitchen island is often used as the entertainment center in many houses. It provides hosts the opportunity to prepare a meal while conversing and hanging out with their guests in a comfortable location. Trendy bar stools placed around one side of the island provide face to face communication with the individual on the other side of the island preparing the food. Entertaining is way more fun when you don't have to keep running in the other room to check the pizza in the oven. And island with a wet bar adds even more fun to the party!
Often referred to as breakfast bars, kitchen islands have historically been used a great spot to eat a quick bowl of cereal and read the paper. Versus sitting at a big empty table, sitting at the island is a more favorable location, especially for the kids who may be looking for a less formal dining arrangement.
Make Your Island the Star of the Kitchen
Islands are versatile, extremely usable and serve as a great location to entertain and dine with family and friends. Above that though, they really add an aesthetic element to the kitchen that can't be seen in other kitchen furniture and appliances. There is something to be said for a gorgeous, curved kitchen island with a vast, granite top and wrought iron stools around it. Or even the square designed island, with a marble counter and shining stainless steel sink and faucet. The island often finds itself in the center of the room, essentially the star of the kitchen. When an individual enters the room, the island demands attention. A huge step in creating the perfect island for your kitchen is choosing a great design, high quality cabinet and beautiful countertop. Your island will be the star of your kitchen, make sure it shines!
Let us help you!
Contact us today to let us help transform your culinary haven! Kitchen islands are awesome additions to most kitchens. They provide numerous uses including kitchen prep and a place where family and friends can gather. We at RWC recognize the importance of creating the perfect island for your kitchen.