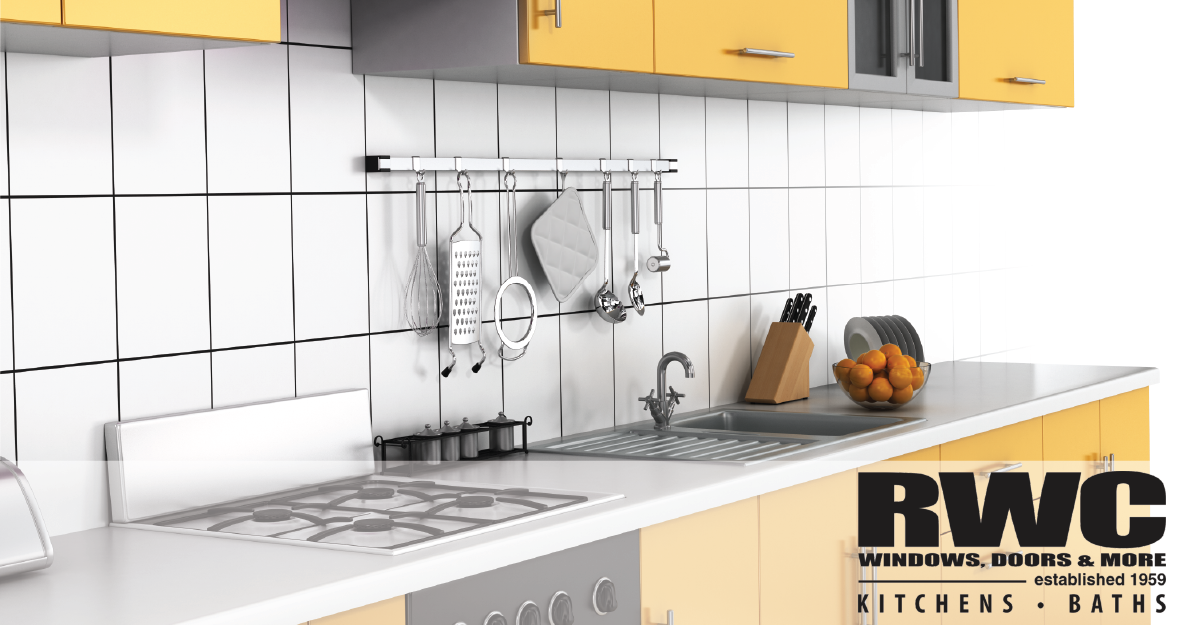 Natural materials and plush upholstery dominated interior home designs trends for 2018, along with colorful kitchens with copper accents that add a touch of modern vibrancy. Replacing the clean, aesthetic designs of former years was accomplished as the desire to add a distinct yet contemporary flair suggesting charisma and warmth prevailed. Here we plug some of the latest kitchen trends for 2018 – and styles that may still hang around in 2019.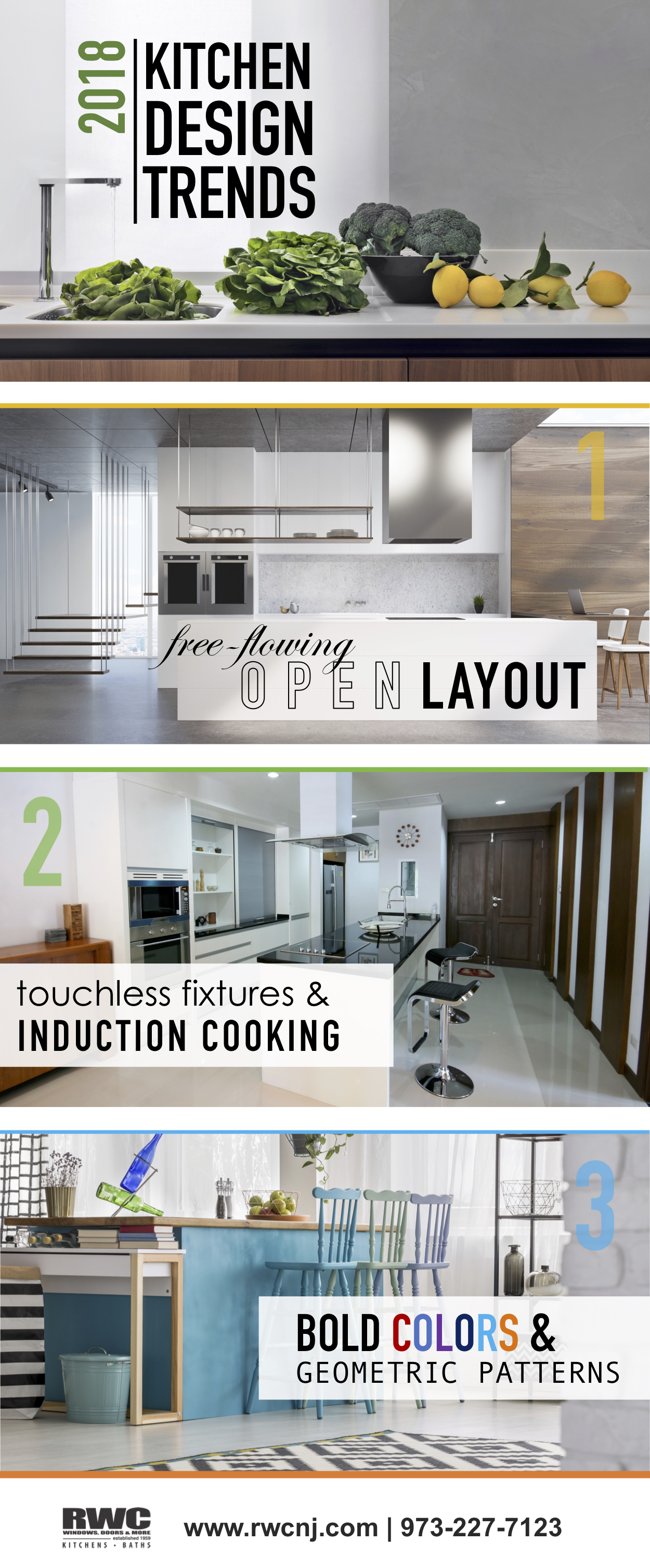 Kitchen trends for 2018
Free-Flowing, Open Layout Kitchen
Better Homes and Gardens believes some 2018 Kitchen trends are here to stay because of their timeless beauty and gorgeous appearance. One such trend is the open layout for kitchens, where walls are torn down and kitchens are opened to be brighter and more spacious to serve as the central gathering area for the family. This also supports the growing trend towards informal dining and entertaining.
It is more important than ever to work with a kitchen and bath contractor when laying out an open kitchen. 2018 saw kitchens feature a multi-use space with plenty of storage for disguising clutter and ample seating opportunities for the flow of people lingering with the cook. A central island or peninsula, along with a cubby nook performs all these functions well.
Touchless Fixtures and Induction Cooking
Kitchen sink and bathroom fixtures went from beautifully functional to high-tech and sanitary. Touchless faucets have built-in sensors that detect when someone is nearby and will automatically turn on or flush – eliminating a huge source of spreading viral or bacterial infections. Touchless plumbing not only conserves water, it is now a factor that can increase the value of your home.
Realtor.com reports that induction cooktop stoves are one of the hottest 2018 kitchen trends. The heating surface uses electromagnetic technology to cook food evenly, faster and with less energy. But it is the minimalist cooktop surface that doesn't distract from your kitchen decor while also signaling a modern lifestyle – no matter what style or kitchen design you have. If you are updating your kitchen appliances, where the stainless steel, double door refrigerator once commanded attention, now it is the induction cooktop stove.
Bold Colors and Geometric Patterns
Here is where trends in kitchen remodels ranged from all white kitchens with geometric pattern accents to bold and vibrant colors with natural finishes wherever possible. The key is taking a step away from safe muted tones to making a design statement with color patterns in a place you least likely expect – the family kitchen. There are so many ways to pull this trend off, including:
mixing delicate pastels, such as hues of blue and yellow can be a bold color statement

adding pops of bright color from bronze fixtures to colorful backsplash tiles or red appliances

contrasting with natural materials including warm patterned woods, burnished metals, and veined stone countertops
Highly polished surfaces have taken a backseat to muted natural materials such as softer quartz material instead of granite and marble. This man-made material is low maintenance and is available in a range of different compositions from a cloudy white with a natural sparkle to marbled gray and whites to soft and muted pink shades.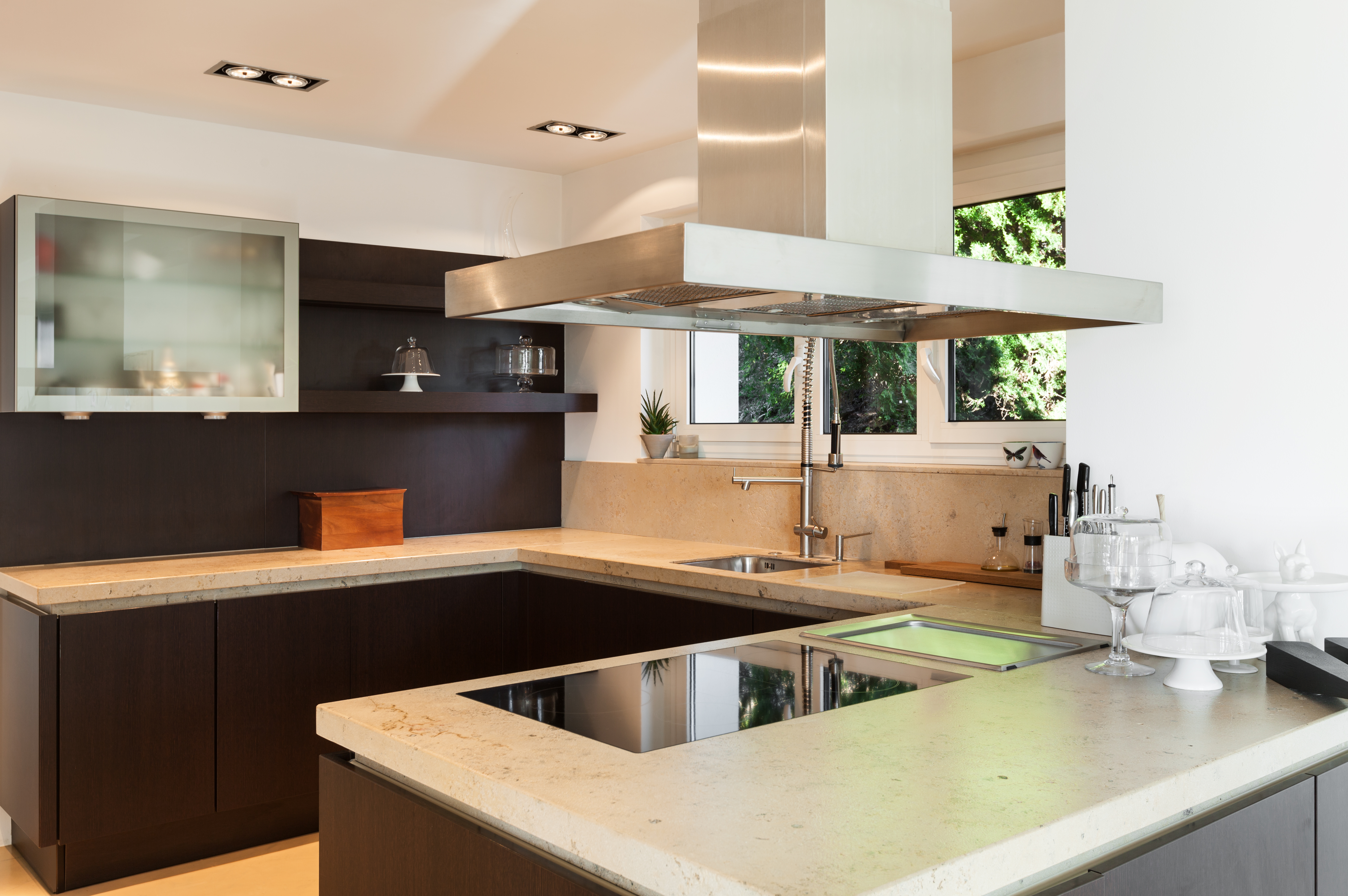 But also, Corian – a solid surface countertop material is as popular as natural stone without the worry of staining or sealing. The beauty of Corian is the wide variation of colors and patterns to fit any kitchen decor. The manufacturer, DuPont sells over 113 color variations from solid colors like Royal Red to Riverbed Brown with random veins that vary in intensity.
Takeaways
The kitchen is no longer void of color while 2018 showed color splashing creates vibrancy

Kitchen technology is still popular with induction cooking, touchless faucets, and connected appliances

Soft, muted countertop materials and kitchen fixtures have taken precedence over highly polished surfaces
If you're in New Jersey and are planning a new kitchen for the new year, visit RWC to talk with design consultants and installation specialist that can take a drab, closed kitchen and create a modern, open floor entertaining area that fits your family's needs.
*Below you will see the kitchen design trends to watch for 2018. The blog post below was published in December of 2017*
When you want to upgrade your kitchen, it's time to take a look at some the newest kitchen design trends. From finding the perfect countertops, to choosing cabinetry and flooring that matches the design of your home, 2018 is a year to consider remodeling your kitchen. Here are some of the hot kitchen design trends you can expect to see in 2018.
Gray Cabinets, Walls, or Accents
Gray is set to replace the standard white when it comes to kitchens for 2018. Some homeowners are choosing to get gray cabinets, while others are using gray as an accent color. While gray has been used in kitchens for awhile now, it has become popular enough to be considered a hot trend that isn't going away anytime soon.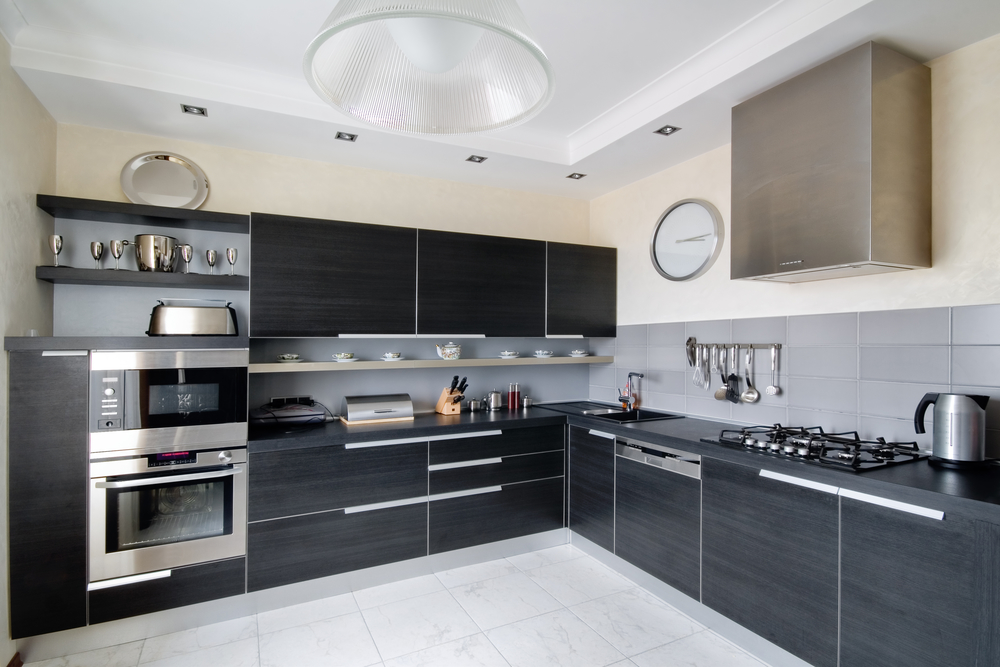 Various Colors for Kitchen Sinks
Stainless steel sinks are finally going out of style. Used for a decade or two, the newest kitchen design trends are leaving out the stainless steel sink and going with a more modern color. Kitchen sinks are available in a wide variety of hues at this time. For a bold accent, consider a gray kitchen with a peach, almond, or pear colored sink to add flair.
Interchangeable Design Plans
Most homeowners like to have some versatility when it comes to designing a space, and this goes for kitchens too. The latest kitchen design trends keep versatility and function in mind. From countertops that become eating areas, to well-designed small spaces, the more versatile the design, the more attractive it is to most homeowners. In addition, even the ability to change out hardware easily and have a whole new look is optimal for kitchens today.
Improved Storage Throughout the Kitchen
The number of cooking gadgets most people own continues to rise. People are always looking for new ways to store all of these kitchen items. Design trends for 2018 focus on accessibility for the most frequently used cooking items, as well as additional storage space that is convenient.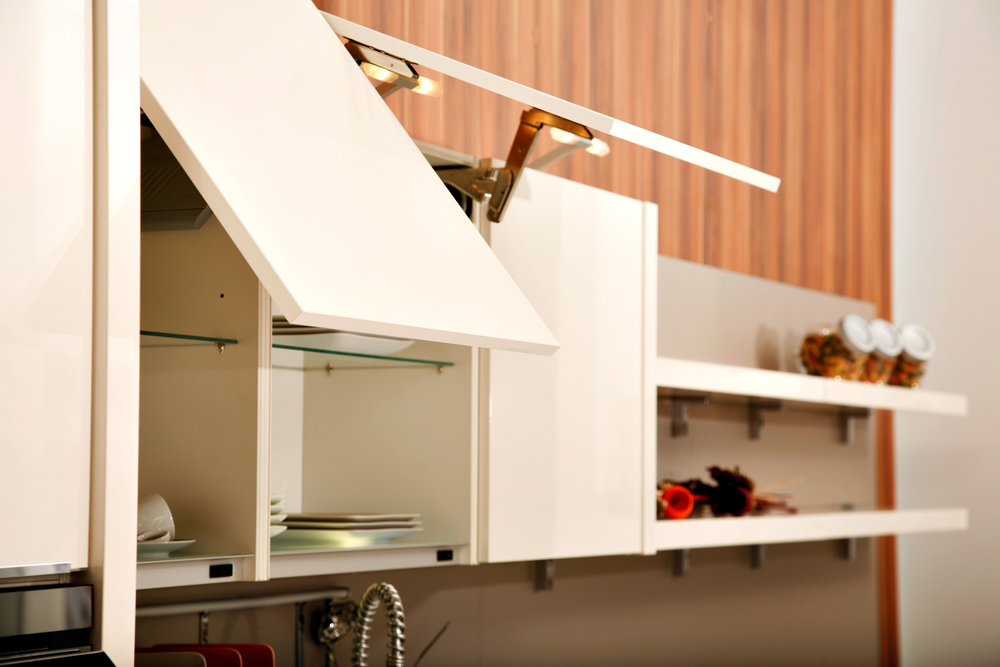 Technology Continues to Improve Kitchen Designs
A modern kitchen is going to contain some technology. From lighting that can be turned on with a smartphone, to programmable appliances, technology is being used in kitchens in many ways. A modern home that is well-designed will take advantage of the technological advances available for kitchens today.
Dark Colors Kitchens for 2018
Along with gray, other dark colors are going to be a hit for kitchens in 2018. Consider using the popular dark plum on an accent wall or your cabinetry. Some designs are also using two-toned cabinetry as a way to modernize the space. Be mindful of how large your kitchen is before you use too many dark colors, as this can make the space seem too small.
Kitchens in 2018 will see:
Dark colors.

Easy to change design elements.

Colored sinks.

More technology.
What you can be sure of is that there are some design trends that are fading away quickly. Natural materials are favorable over the once popular stainless steel appliances. Materials such as bamboo are being used more frequently as an economical alternative to hardwood or vinyl.
If you're ready to try one of the latest kitchen design trends, it's time to contact RWC Windows, Doors & More at 973-435-4230 to learn more about how we can help you create the kitchen of your dream.