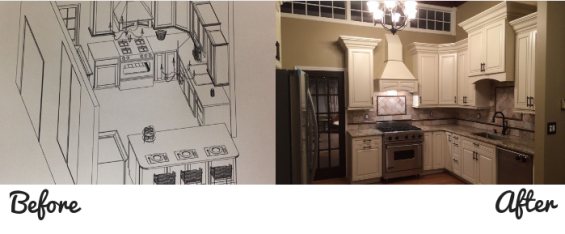 This kitchen renovation in Pompton Plains was a blast – literally. We had to knock out the walls and remove the existing patio doors. By doing this, we could build a wall and add a cabinet. We put cabinets underneath to give the kitchen a crisp and beautiful space.
RWC's, Joe Giampapa, designed the layout. You can see in the pictures below how we combined Joe's vision with the wishes of the homeowners and the talent of RWC's staff to come up with an incredible finished product.
Enjoy!
If you like what you see or just want to talk about the opportunities available to you for renovating your bathroom or kitchen, give us a call at 973-227-7123 for a 
free consultation 
or just visit our full showroom to take a tour and talk to one of our professionals!