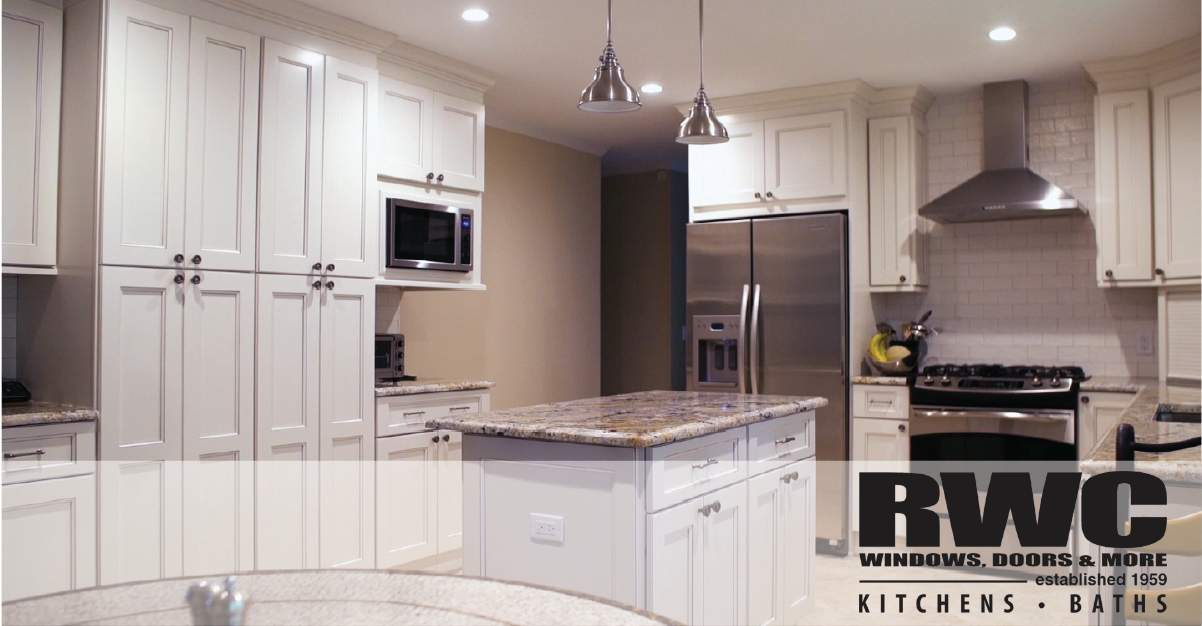 When we tackle a project at RWC, we go into it with dedicated knowledge and a keen interest in ensuring our client gets precisely what they want in an end result and the materials used. Our showroom allows clients to pick out the materials they want from one place instead of having to rely on multiple vendors. Our goal is to always eliminate the frustration from a remodeling project.
RWC Windows, Doors & More was established in 1959. Since that time, customers have relied on our professional remodeling services, including kitchen remodeling and bathroom remodeling. Customers rely on us to provide quality window and door installation – and we always make sure to deliver just that. Recently, RWC stepped into a client's outdated home in Pine Brook, NJ to make some incredible changes.
Kitchen Remodeling in Pine Brook, NJ
When it comes to kitchen remodeling in Pinebrook, RWC has got our clients covered with a full selection of cabinetry, flooring, and everything you want to make your kitchen look more like home. The custom project in this Pine Brook, NJ home involved a major kitchen overhaul. The kitchen in this home was outfitted with faded wooden cabinetry, bland beige countertops, and matching tile flooring.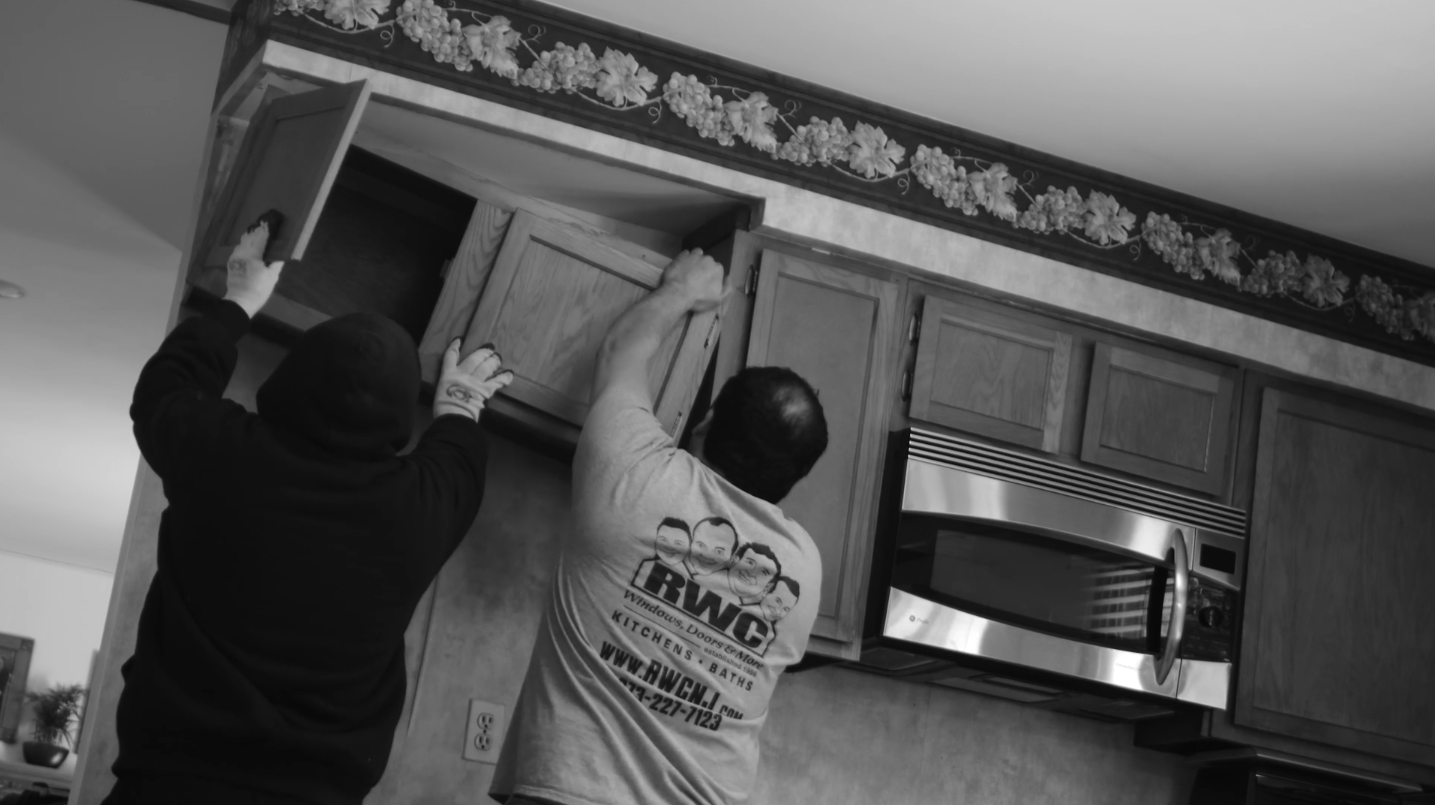 During the remodel, RWC professionals took down the old cabinetry and replaced it with solid white cabinetry. The countertop setup was reconfigured with a new design layout, including a rectangular kitchen island in the center of the space. Natural stone style countertops brought a new layer of texture to the room to highlight the more updated design. The flooring was replaced with a polished stone-style flooring to tie the new natural look together.
Bathroom Remodeling in Pine Brook, NJ
To further upgrade the house, bathroom remodeling in the Pine Brook home took place during this RWC project. An older style vanity and mirror were replaced with a sleek, wider vanity with a squared inset sink and dark granite countertop.
Old faux marble wallpaper was removed and the walls were coated with a fresh coat of caramel paint to complement the honey hue of the new wooden vanity. According to Zillow, funky hues on the walls can be a major sign that a bathroom needs to be remodeled, and this bathroom was definitely suffering from the dated wallpaper.
Window Installation in Pine Brook, NJ
The project on this home involved replacing the outdated wooden windows with updated versions to enhance efficiency and the aesthetic appearance of the home. The living room got a brand new open portrait window with seamless glass to accent the interior and bring some natural light into the space. Paired with matching casement windows on each side, this change really opened up the room and gave it a new look.
Door Installation in Pine Brook, NJ
The front doors in the Pine Brook home were a bit dated. Two wooden panel doors with glass storm doors were removed and replaced with a much more modern set of half-glass French double doors in a rich cherry hue.
Takeaways
The Pine Brook, NJ home received some pretty drastic upgrades during this remodeling project, giving the house an entirely updated appearance. This home received:
New custom cabinetry and countertops in the kitchen

New windows in the kitchen and living room to bring in more natural light

New French half-glass doors to elevate curb appeal

New bathroom vanity and mirror, as well as a new wall color
Step inside our Pine Brook project where we created a kitchen that will stand the test of time! Request a quote today: https://ow.ly/oT2f30mg0SQ

Posted by RWC Windows, Doors & More on Tuesday, October 16, 2018
If you have a planned remodeling project that you want to ensure turns out just right, reach out to us at RWC Windows, Doors & More to schedule a consultation. Whether your project is commercial or residential, we help you tackle your project with the professional guidance you need and the quality materials necessary.