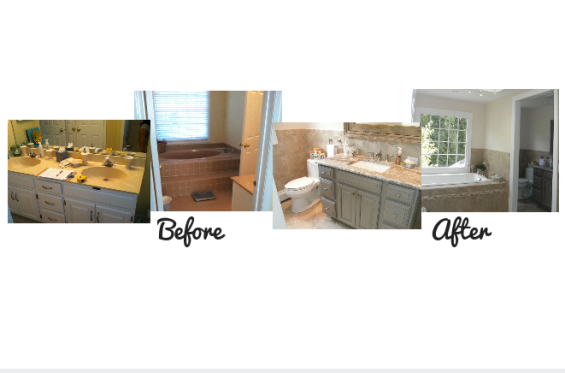 Remodeling this bathroom was almost a two-in-one job. The adjacent rooms were together yet separate, forming a unique double bathroom – each serving its own purpose – yet one was unable to function as a full bathroom without the other. A fun challenge for the RWC team!
One room had the vanity which you can see below and also a shower enclosure (which you can't view in this picture) but take a look at the before shot so you can get an idea of what we were dealing with:
The other room had a drop in tub and make up station which you can view in the photo below:
Although the layout is quite similar in the end result, the rooms look completely different. Here are several pictures of how the double bathroom looked after pouring our blood sweat and tears into it and we couldn't be happier.
If you like what you see or just want to talk about the opportunities available to you for renovating your bathroom or kitchen, give us a call at 973-227-7123 for a free consultation or just visit our full showroom to take a tour and talk to one of our professionals!