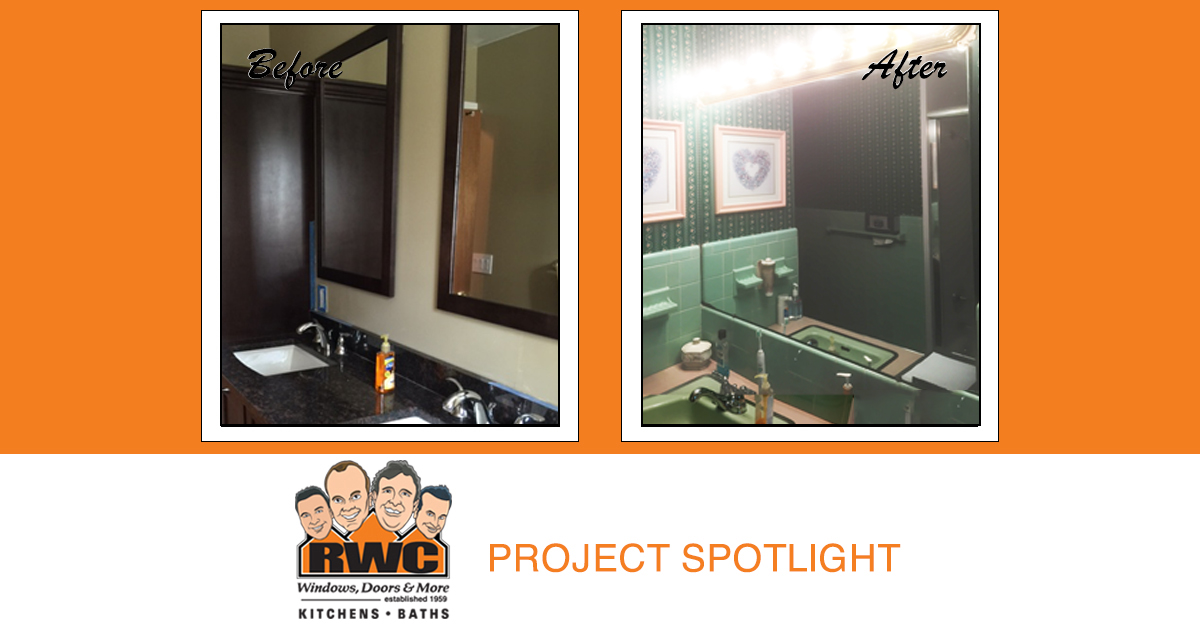 Our goal at RWC is to provide our customers with everything they need when it comes to doors, windows, and other remodeling projects.  Your home is your castle, and should reflect that fact.  We believe you'll love our service as we not only educate our customers about their options, but we listen to what you really want when you contact us.
When you come to us with the ideas you have about making your castle fit your needs better in how it looks and feels, we let you know the choices that you have open to you without trying to pinhole you into a specific brand we carry.  Our services will provide you with all you need for your kitchen and bathroom remodels, decorative glass, windows, doors, and pre-finishing.  Below is a project spotlight from one of our very satisfied customers in Kinnelon, NJ.
One past customer states, "We found RWC through searching the Internet. Every aspect of the project from design to completion was handled professionally and to our satisfaction. Ours was a bathroom remodel of our only bathroom in the home. RWC worked diligently to minimize our inconvenience and completed the project in 10 working days. All of their workers were polite, professional and interested in doing their job to our satisfaction. Ashley was great and very patient with my 100's of texts and questions. We would highly recommend RWC they are a great family owned and operated business and we would use them again."
To get to this point of satisfaction, we take all of our customers through the same process.  We start with our initial design consultation.  We come into your home to help get a feel for the project.  We listen to your wish list, and then help guide you through what the construction process will be like to achieve your desired changes.  At this time, we take measurements and pictures along with examining any potential issues that could impact your design.  A basic budget is then discussed.
Our next stage is the design presentation and draft proposal.  This is when you come to us at our Design Center to pick the products we'll install during the remodeling process.  At this point, we'll help you make your choices while keeping you within your desired budget.
The final stage is the project proposal and contract.  This is when we take everything that has previously been determined and create your written proposal and the drawing of the proposed remodel.  Additional ideas and designs can be gone over at this time to help you to get what you want out of your remodel.  Then, after the contract is signed, we will order materials, introduce you to the Lead Carpenter, and go forward with creating the remodel timeline.
Our clients for today's project spotlight entrusted us with their only bathroom, and now have one that fits their needs better.  The new enclosed tub offers a luxurious spa feel with the enclosure, tile, and fixture choices.  The vanity now offers a nice touch with plenty of bathroom storage space that will help give their bathroom a less cluttered look with a place for everything.
If you like what you see, or you're interested in visiting our showroom for a free consultation, give us a call or just stop on in! Our contact information can be found here.