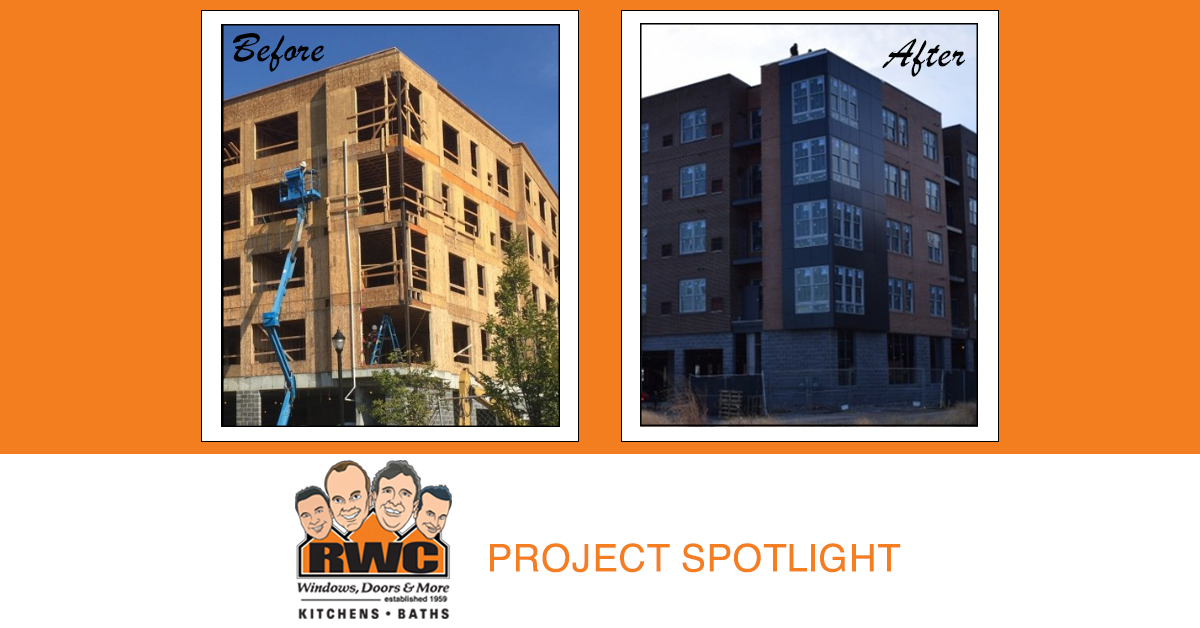 At RWC, we know that it can be frustrating to have to go to a number of vendors to get everything you need, so we do the searching so you don't have to.  Our company is family-owned and has been relieving home improvement stress since 1959!
As a family-owned business, it's always wonderful when we're brought into larger projects that many might consider too big for our type of company, and we love proving them wrong.  We believe our expertise and attention to detail is what brought us in on as the window and door experts for this large apartment complex in Englewood, NJ.  This was a huge deal for our company, and we were pleased to offer such beautiful and functional windows and doors to the future residents of this complex.
The project with Englewood III South in Englewood, NJ, involved the following:
Working with March Associates
Apartment Project
Slab-on-Grade Construction Type
195 Units in Total
1,400 Windows
100 Terrace Doors
Completed by 2016
We were proud to be working with March Associates Construction, Inc. on this amazing apartment project.  March Associates is considered one of the premier construction management and general contracting firms in their region of the Northeast.  They are one of the fastest growing companies in their field and have a very diverse portfolio of clients with more than 1.5 billion dollars of construction projects completed.  This number is sure to soar even higher.
March Associates was founded in 2003, and currently has a territory that covers Western Pennsylvania, New Jersey, the five boroughs of New York City, and Southern New York State.
What separates us from our competitors is our approach. We listen to what our customers want, and then work closely with them to build a plan for remodeling their space that makes sense for both the consumer's desires and their wallets.
Our services  include pre-finishing, decorative glass, windows & doors, plus remodeling and renovations of any bathroom or kitchen.  We take great pride in our commercial work as well, although that side of our business hasn't really been highlighted until now! Our raving fans know us for our quality work, attention to detail and dedication to understanding the wants and needs of our clients from start to finish so that they are not only satisfied but excited about our work. This same sentiment is shared when we work on bigger projects such as this monster industrial job that we'd like to share with you!
If you like what you see, or you're interested in visiting our showroom for a free consultation, give us a call or just stop on in! Our contact information can be found here.