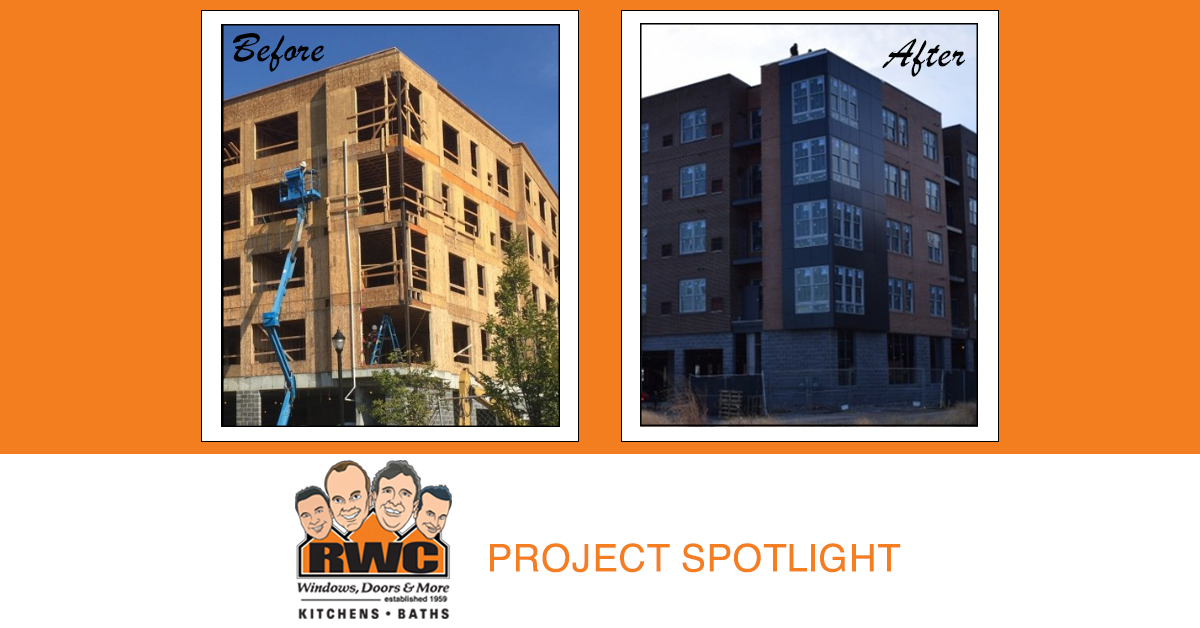 Here at RWC, we value being able to get for our clients top-quality materials and workmanship with the convenience of one-stop shopping. We want to be that stop when it comes to your windows, doors and remodeling projects. We offer materials suitable for your upcoming residential and commercial projects. It can be pretty frustrating to rely on several vendors and contractors when it comes to getting the materials and professionals to work on your projects. Let our family-owned company take the frustration out of the equation for you.
RWC has been providing customers with great service since we opened in 1959. The difference in what we provide is that we honestly listen to what our clients are trying to accomplish with their projects, whether they want to give a building a cosmetic facelift to increase curb appeal or create an entirely new space. We then work with you by taking your ideas, needs and wants for a project, and by helping you work through your options based on your particular budget. The services that we offer for commercial and residential projects include windows, doors, decorative glass and pre-finishing, along with kitchen and bathroom remodels.
One of our most recent commercial projects is a true gem in our portfolio as we helped with a facelift of a large apartment building, the Crown View Manor in West Orange, NJ.
Crown View Manor in West Orange, NJ
The project at Crown View Manor in West Orange, NJ involved removing the old doors and windows and replacing them with high-quality French doors and Palladian windows.
This large-scale replacement project provided a necessary upgrade to the building facade. These beautiful new windows and French doors provide the apartment building itself with a new look that will attract more tenants through the modernized look. These new upgrades not only look amazing, but offer functionality that is often not available with older windows and doors. Installing new windows and doors on the units provides savings when it comes to the energy bills for heating and cooling, whether your complex pays the utility bills or has the renters pay them.
You may not think that a family-owned business like ours is able to tackle such as large project, but our company is able to go toe-to-toe with the larger companies due to our excellent experience and contacts in the field thanks to our many years in business. Our attention to detail and skilled experts were perfect for such a large apartment building in West Orange, NJ.
Bathroom Renovations
New windows and doors aren't the only way to revitalize a way that a building looks when it comes to attracting potential tenants. Our bathroom renovations can change the whole look of a rental unit. Old bathrooms can look outdated and turn off potential tenant from renting while a new-looking bathroom has a lot to say. Most bathroom remodels include energy efficient fixtures, and that can be a huge selling point when it comes to signing a lease for some renters, especially if they are in charge of paying the utility bill.
A new bathroom also represents the reputation of the rental company. Residents want a company that takes pride in their buildings. This tells your tenants that you care about their comfort and well-being while they are residents in the buildings you own. A new bathroom shows that issues and potential problems are taken care of in a timely fashion.
You can instill this sense of pride thanks to our bath renovation services. We are able to help you with new tiling, tubs, showers, sink units, fixtures and more to get the bathrooms up to snuff. We can go through your budget, and help you find the pieces that will look great together in the unit while staying within your budget.
RWC Process
Our process makes it simple and easy to get started on your upcoming project. You start with an initial design consultation when we go over your needs and wants for your project. A basic budget is discussed, and we start the brainstorming process of how we can accomplish what you're looking for with a project. The second step is where we present you with our proposal that took in all of the information that we gathered during the design consultation. Then we get your approval on the project, and complete the paperwork. After that, we start working hard on getting your project completed on time and at the agreed upon budget.
Contact us today on how we can make that special difference in your upcoming project. We welcome commercial and residential projects of all sizes. Feel free to drop us a line about coming into our showroom for a free consultation or asking about how we can help you tackle your upcoming commercial or residential project.